Live Review: Moses Gunn Collective w/ The Family Jordan & Mid Ayr @ The Foundry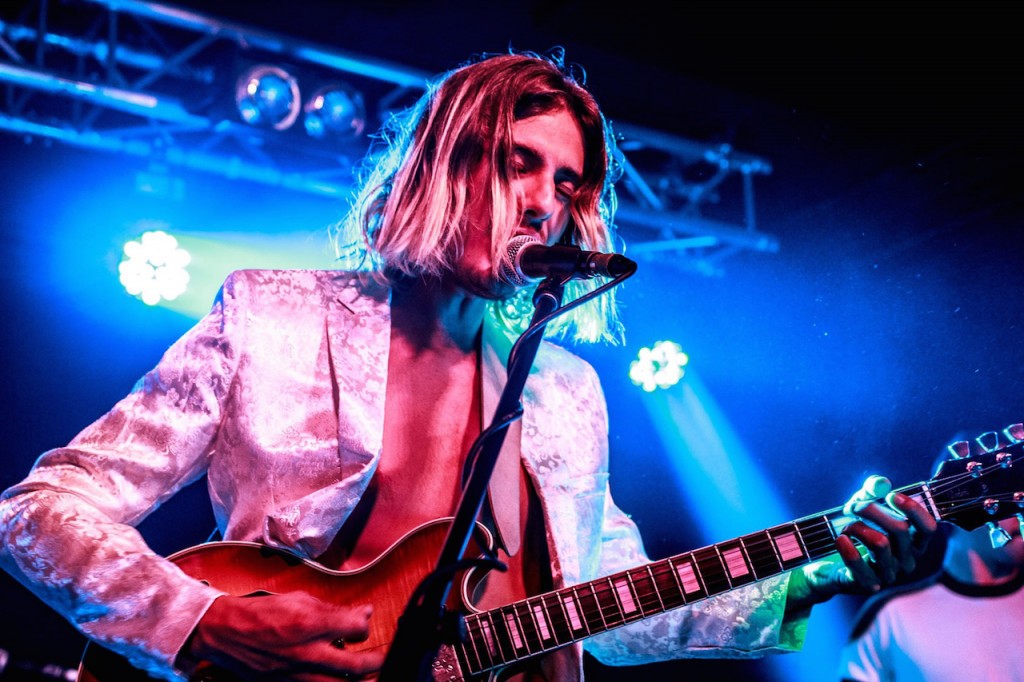 With one album and a recent single up their sleeve, it was no surprise Moses Gunn Collective managed to sell out The Foundry on Friday night. From Brisbane, the band has built up quite a reputation and the night was sure to satisfy the needs of hungry fans.
Setting the scene was neighbourinos, Mid Ayr, taking to the stage with mos and fros similar to that of Dave Grohl. Only a few singles deep, Hugh Middleton (Mid Ayr) is building quite the following for his project. After his run with The Trouble With Templeton, Middleton decided to go out on his own and we hear an EP is on the way. The night was young but the Brissy boys lured the modest crowd in and had the crowd pumped for more.
Up next was The Family Jordan entering with a solo from frontman Jordan Rochfort centre stage with a guitar, microphone and a slight twang. Joining Rochfort were a few familiar faces among the regular band members from other local acts such as Brisbane favourites, The Belligerents. The peculiar six piece served up an entertaining country setlist with a slight indication of psychedelica every now and then. Within no time the crowd was loving the country tunes.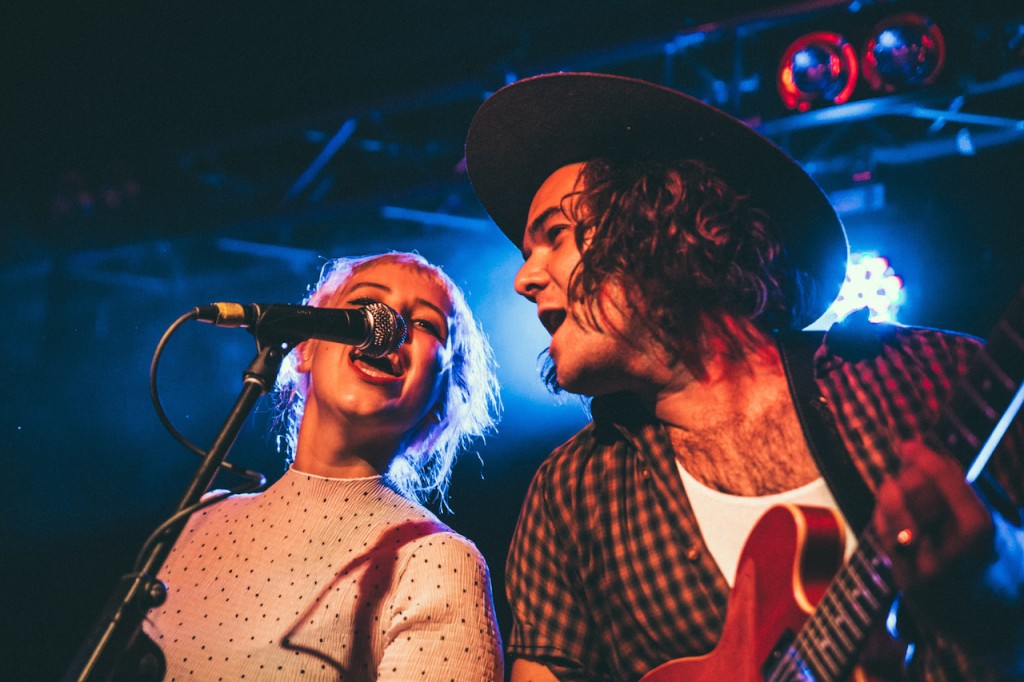 The temperature was rising. Body on body now, the anticipation and excitement in the room was was through the roof. The style of Moses Gunn Collective alone is one to raise your heart rate. Frontman, Aiden Moore, dressed in a fabulous polychromatic silver suit expresses, "you know how bands come out with new songs? It's a waste of time. Come out with new suits." By the looks, this man knows his stuff because here they were playing to a sold out crowd.
Dropped in August last year their debut album 'Mercy Mountain' was delivered with justice in all of it's glittery glory. The bands bassist, Alex Mitchell, said in an interview with The Music earlier this year, "you're only onstage for 40-odd minutes, so you might as well give it your all and get involved and make the most of it." Boy, did they deliver! In between jokes with the crowd about glitter and dolphins the sonic psych outfit wooed their audience with Hot Mess and filled the room with roaring pleasure when it came to Hole In The Wall as the impressive falsetto of Moore hit its high. Rounding up with favourite, Shalala, Moses Gunn Collective were far from disappointing and have only teased fans hunger for more music from the beloved four-piece.
Check out our live Gallery HERE
Moses Gunn Collective Tour Dates
FRI 26th FEBRUARY
Pirie Social Club, Adelaide
SAT 27th FEBRUARY
Northcote Social Club, Melbourne