Live Review: Paramore w/ Bleachers @ Riverstage – 11.02.2018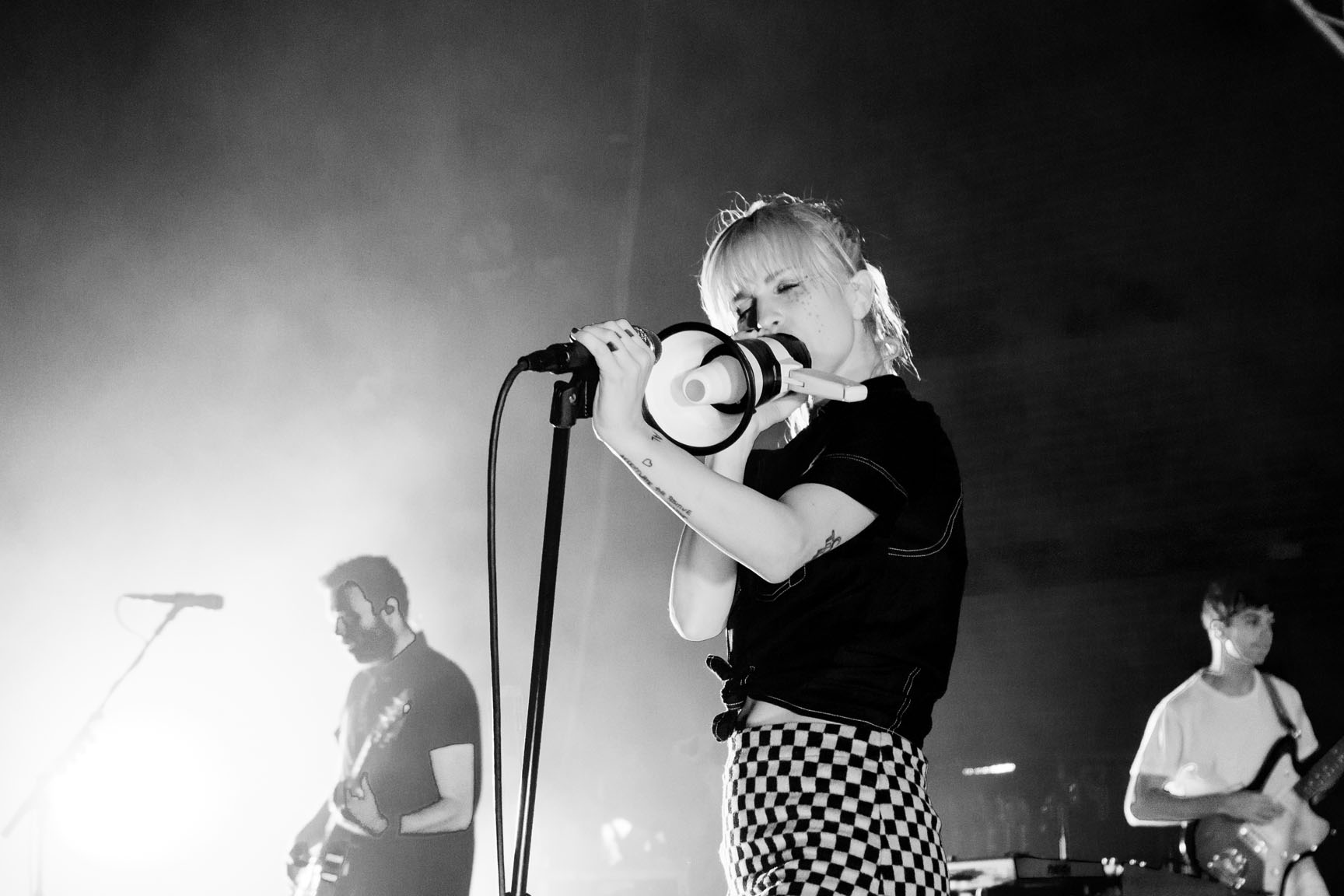 It was a sea of disappointed faces and running mascara at Paramore's Brisbane show on Sunday night. After lining up for (what I presume was) hours, enthusiastic fans were ejected from the Riverstage precinct due to dangerous storm conditions. Fans were forced to take shelter through the grounds of QUT, with many choosing to congregate in the underground car parks; from all reports it seemed as though everyone came out of the experience closer and more passionate about Paramore than ever.
When the gates were finally reopened after 8pm, enormous lines seemed to appear out of nowhere, with fans all jostling for their revered barrier position (again). With Riverstage's time restrictions in the back of everyone's mind, the crowd was rushed through the gates in an attempt to salvage what was left of the outdoor show.
Despite running over an hour behind, New York band Bleachers still managed to get their time in the sun (storm?), smashing out their hits to those who'd made it back into the venue. From all reports, their set was an incredible, boisterous time for all involved; their energetic stage presence was hard to match and really sets them apart from other touring supports. Being a relatively new Bleachers fan myself, I wasn't sure what to expect but, hey, they sounded great from my position in line.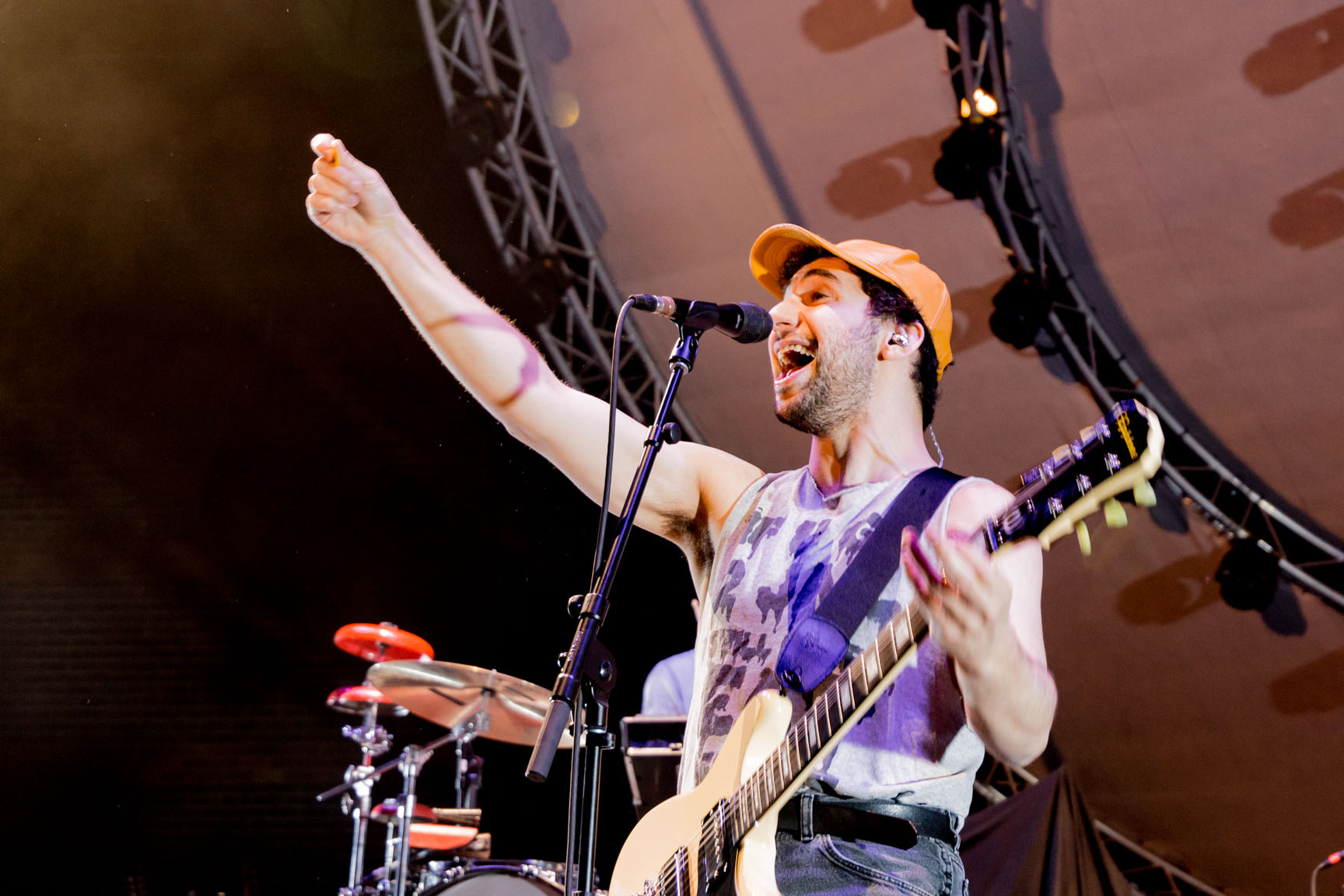 I'm really not sure who would've have been more disappointed if Paramore's Brisbane leg of Tour Four had to be cancelled, the fans or the stage hands who had to erect the enormous circular light display on stage. Spoiler alert, it would probably be the couple thousand fans that'd been singing Rose Coloured Boy up at the clouds for the past couple hours.
Kicking off their set with the premier 'After Laughter' single, Hard Times, Paramore seemed to sooth the overwhelming amount of teen angst that had taken over Riverstage. Ankle deep in soggy turf, the fans seemed undeterred by the fact that the show had kicked off over an hour later than expected, presumably just glad that the organisers decided not to cancel the show.
Launching into old favourites like Ignorance and That's What You Get, Paramore really brought back those nostalgic memories of aggressive home-cut fringes and black nail polish. Personally, I was a little disappointed in the lack of platform Doc Martens, but the amount of circa 2009 Hayley Williams hairstyles kicking about seemed to suffice. Oh the early 2000's, what a time to be alive.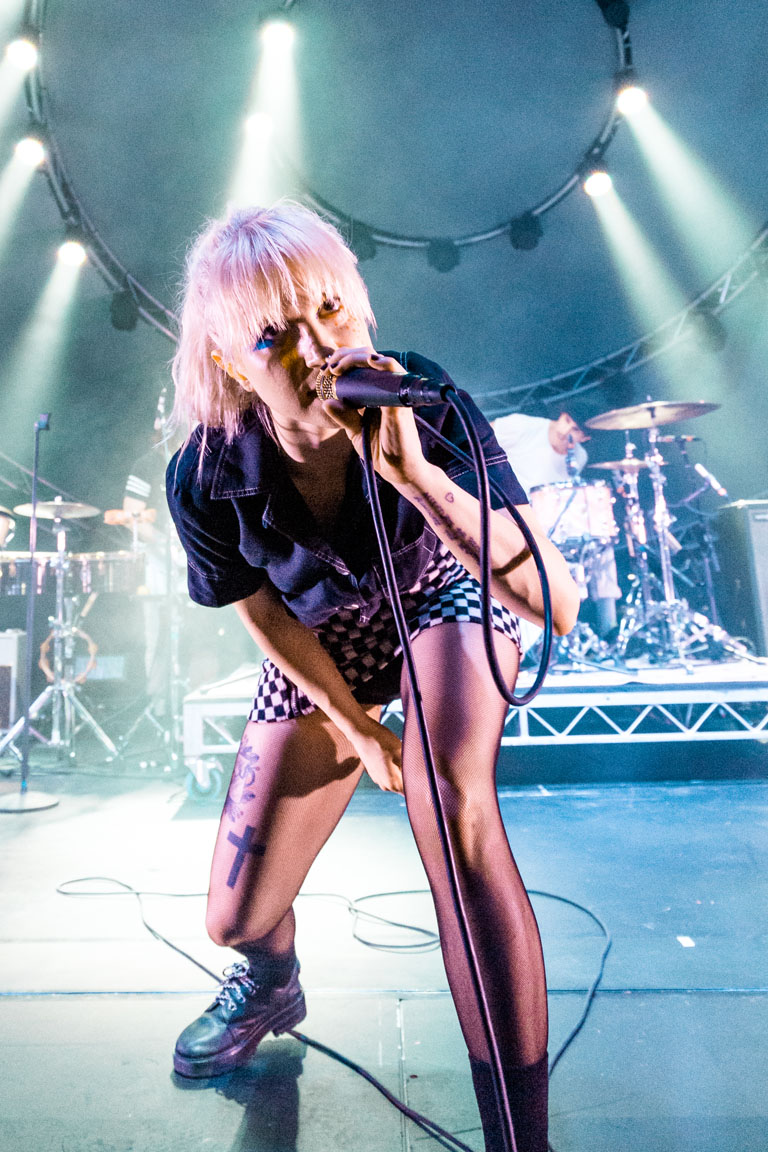 Speaking of Hayley Williams, if you've ever seen a more alluring frontwoman in the punk world, I'd like to know. Williams appeared to bounce across the stage with an erratic energy only likened to the energiser bunny. Passionate and polished, her presence on stage was captivating, to say the least. It's easy to see why so many of Paramore's fans hold her in such high esteem.
Looking back, it felt like the entire set was serving as a series of love letters for past relationships and future flames. While there were moments of aggression and cynicism, there were also times where Williams showed her softer, more tender side. It really was a bittersweet, empowering affair for all. With less misplaced teen angst and more intricate emotions, their album, 'After Laughter' really seemed to highlight their progression as individuals and as a band. Paramore, regardless of people's thoughts on their new album, have certainly still got it. My only criticism was that their setlist was exactly the same as their Sydney show (and presumably their Melbourne set as well). I realise that not everyone is going to be travelling up the east coast to take in every possible moment of their tour but really, wouldn't you get a little bored as a band?
Setlists aside, Paramore is no longer a band for those of us who are stuck in early 2000's; 'After Laughter' is a pop-driven masterpiece and deserves your undivided attention.
See the full gallery from the night HERE.