Live Review: Secret Garden Festival – Day Two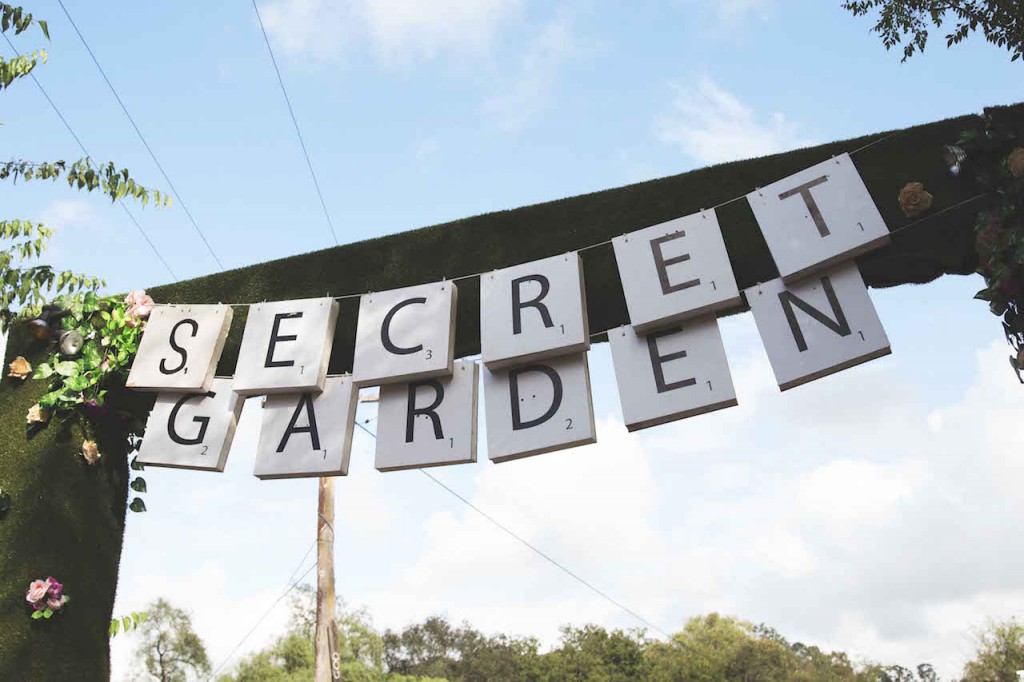 Waking up to the serene sounds of magpies and hungover groans was the perfect way to start day two of Secret Garden 2016. I was determined to explore some more, if you don't attempt to discover the entirety of the layout you might miss out on some key quirky spots.
"Best costume of the day goes to the Running of the Bulls, which comprised of 30 young athletic men and three bulls who hunted them down."
One of the quirkiest spots was Carbonation Nation, which the idea for the creative space apparently came to Secret Garden veteran Alice Joel in a dream. The installation was made up of constructed plastic bubbles that interacted with careful light projections and the steady beats that were being laid down throughout the day. Bubble babies welcomed delighted visitors with their innocent dancing in blown up bubble suits.
If you are planning to hit up Secret Garden, start your Day Two costume prep now. This year's array of costumes included Bambi, Wally, Mr Potato, Goths, Mermaids, Hippies, and of course sweaty Toy Story green soldiers. Best costume of the day goes to the Running of the Bulls, which comprised of 30 young athletic men and three bulls who hunted them down. Seeing the spear tackling of any man unfortunate enough to be wearing the famous white tee and red handkerchief combo was entertaining.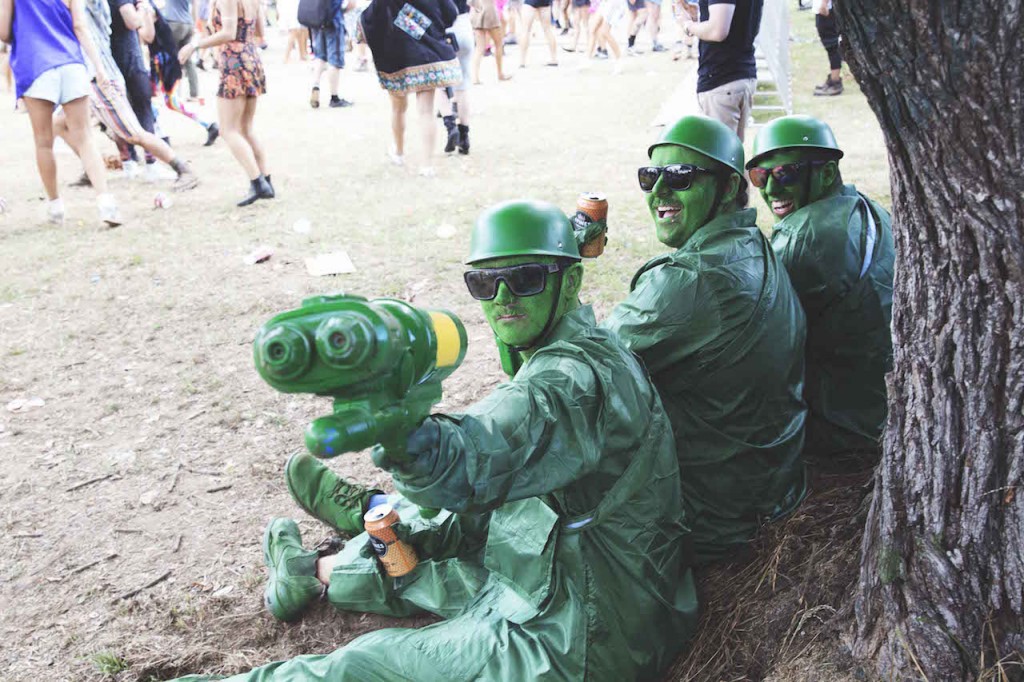 Although Saturday was considerably more packed, the friendly vibe continued with netball and tennis teams sharing their balls for some harmless fun amongst strangers. Green Buzzard cruised out in white jumpsuits, and delivered a slightly underwhelming but still danceable show despite a number of technical difficulties. Day Two saw the opening of the Brain Stage, previously closed off. Curiosity spiked and the crowds flooded in to see Sampa the Great whose name speaks volumes of her live show. The jazzy undertones complimented her on-point rapping with F E M A L E getting every queen pumping to the rolling rhymes. She deserves a bigger stage. She's a queen.
"(Gang of Youths) amusingly told the crowd they were just a band standing in front of an audience asking them to love them."
Bad//Dreems were definitely a personal favourite. The group gives off serious 80s pub-rock vibes similar to Cold Chisel. Lucky gardeners (the name for those attending Secret Garden) were treated with their unreleased single By My Side and they let their hair down to Hiding To Nothing and My Only Friend. As the sun set Gang of Youths back at the main stage incited crowd participation, with frontman David Le'aupepe jumping around, flicking his hair, and acting so god damn cheekily. The Sydney locals are known for their energetic and emotion driven live shows, and their Secret Garden set should arguably go down as one of their best.
After congratulating everyone for not coming in blackface (except for a couple of fools who were swiftly escorted to the showers by festival director Adam 'legend' Lewis) they played tune after tune including Magolia and new song Native Tongue. Amusingly, they promised to have some new material in three months time, telling the crowd that they were just a band standing in front of an audience "asking them to love them".
Donning a Ghost Busters get-up, special guest Matt Corby played as if he was married to his guitar. He came across shy and smiled to himself as the crowd grew wild at his incredible looped vocals. Brother was nowhere to be seen and the mosh was simply not satisfied with his fantastic rendition of Souls Of Fire. Kudos to Matt Corby for not surrendering to the crowd pressure, but as a secret fan girl I would have loved to hear it.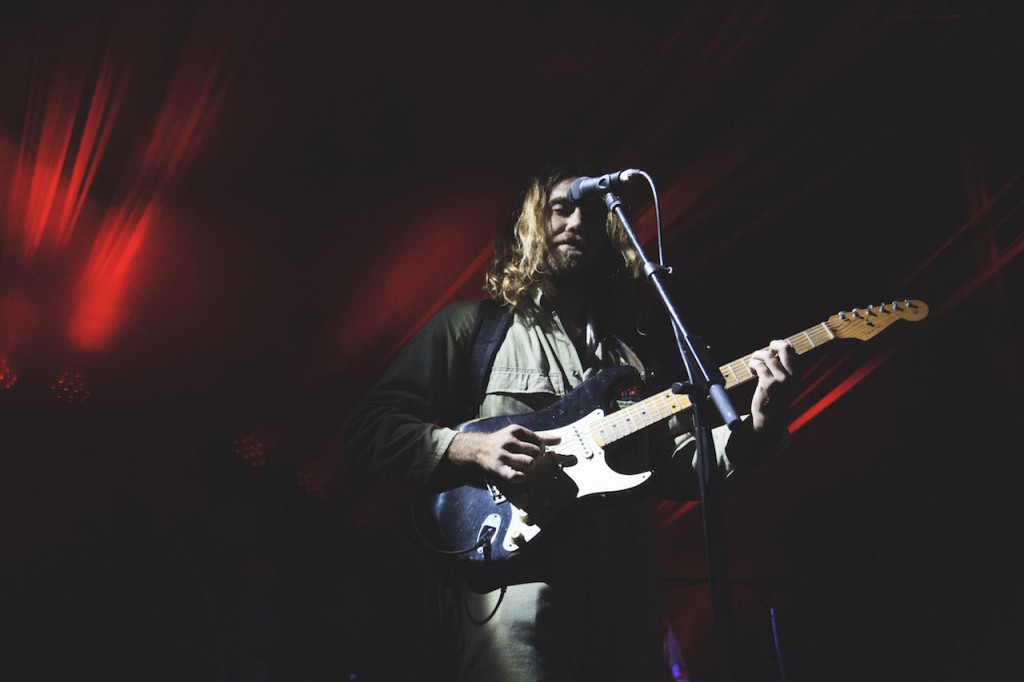 Roland Tings took the late night crowd on an amazing journey to new heights not dissimilar to the house standard he has been ramping up since supporting Chet Faker last year. The night continued on to all hours with electronic tunes pumped out by Hayden James and DJ sets at Camp Queen. As the night rolled into day Secret Garden saved many an arrest by offering a free breath testing tent, resulting in groups of people debriefing their weekends and devising crazy ways to get home.
After being disappointed with the general decline in Australian music festivals, my belief has been revived by the new friends and memories that were made at Secret Garden 2016.
Check out our Photo Gallery HERE and read our Day One of Secret Garden HERE