Live Review: Seth Sentry w/ Remi & Lane Henry x Ike Campbell @ The Triffid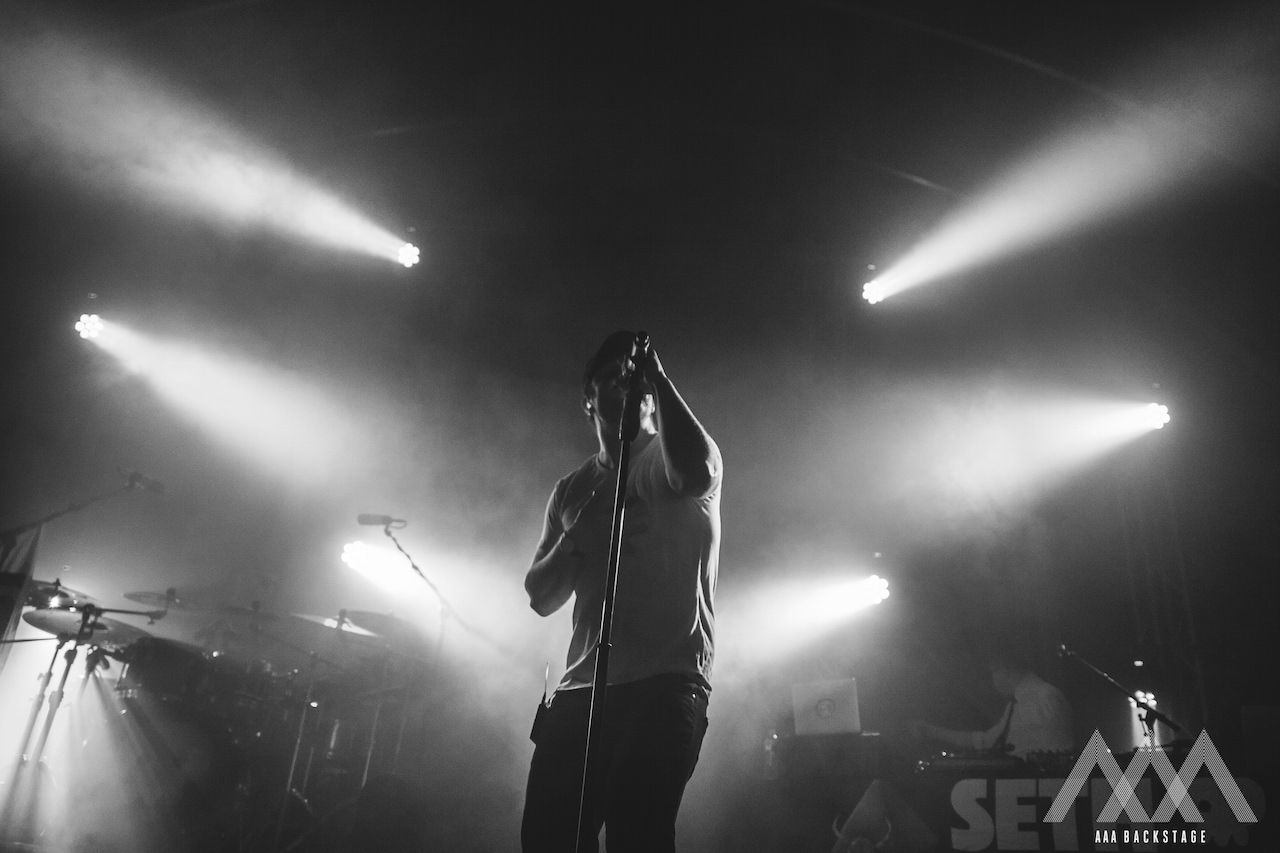 Renowned Melbourne rapper (and hover board lover) Seth Sentry was back in town on the weekend for his '1969 Campaign' tour and delivered good vibes, dope rhymes, and killer times. There also great support sets from local boys Lane-Harry x Ike Campbell and fellow Melbourne emcee Remi.
Warming our ears up for the night, Gold Coast duo Lane Harry x Ike Campbell brought a rad variety of beats and rhymes. Rapper Lane Harry has a confident stage presence once he's made his way through a few of their modern USA style-inspired tunes, making good use of call and response to get the crowd involved. In a perfect finish, Lane-Harry audaciously exited the stage with "I'm outta this b*tch" mic drop.
Next up was all round legend Remi, whose live show is a tonne of fun and extremely well-crafted for someone only one album into his career. I met him outside just 10 minutes before he was due to start and he seemed like he had not a worry in the world, and I even got a fist bump (that makes me cool right?).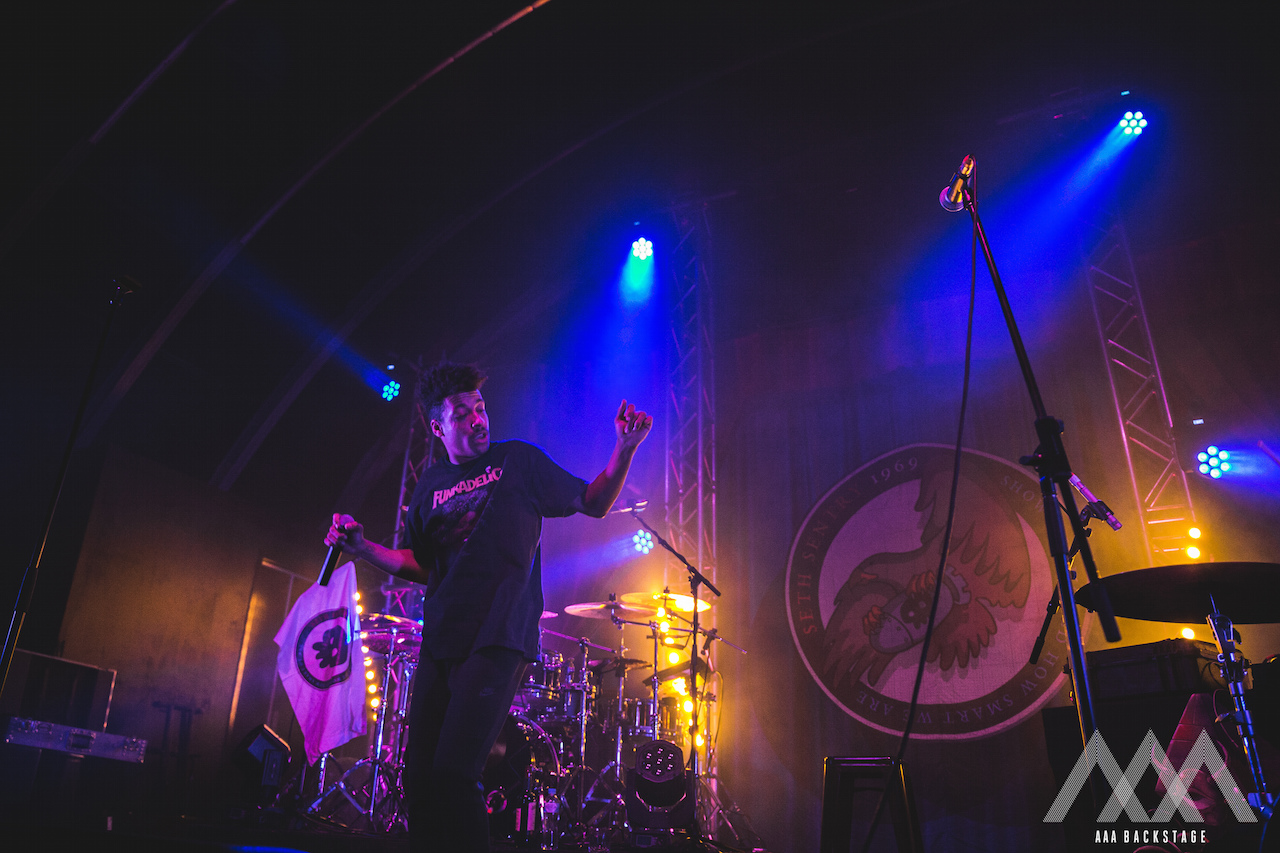 Throughout his 45-minute set Remi controlled both the crowd and the stage at veteran-level, dancing his way through bangers XTC Party//H.O.B, For Good and the much loved Sangria. He also gave us a taste of his upcoming sophomore album 'Divas and Demons', playing a few 'unnamed' tracks for us…lets just say we should be very excited. With his sharp flow and chilled-party vibe, Remi delivered a great set full of crowd interaction, that left all in The Triffid wanting more.
Red lights lit the stage as the darkened room filled to see the Seth Sentry tear through tracks from 'This Was Tomorrow' and 'Strange New Past'. Getting the night rolling with slow burner Pripyat Part 1, Sentry then dived full force into party-starter Dumb which showcased a catchy chorus alongside a precise flow. To keep things interesting, Seth created two mashups of his own songs, the first time using My Scene/Campfire to great effect…after the crowd figured out what was happening.
Next was a revamped version of Seth's homage to his childhood Run, which got a great response from the crowd and caught many off guard with a changed live drum beat. Sentry then got The Triffid singing and bouncing along to Room For Rent and Float Away, before toning things down with Hate Love. But the calm tone quickly changed, as definite crowd-favourite, and Seth's oldest song for the set, The Waiter Song started up, which got hands up high and the crowd's voices rung loudly throughout the former airplane hanger turned venue. The addition of a live drummer to Sentry's live show was a clever move as it really amplified the beats behind his hit-track Hell Boy, with the track's vibe definitely carrying even higher party persona live.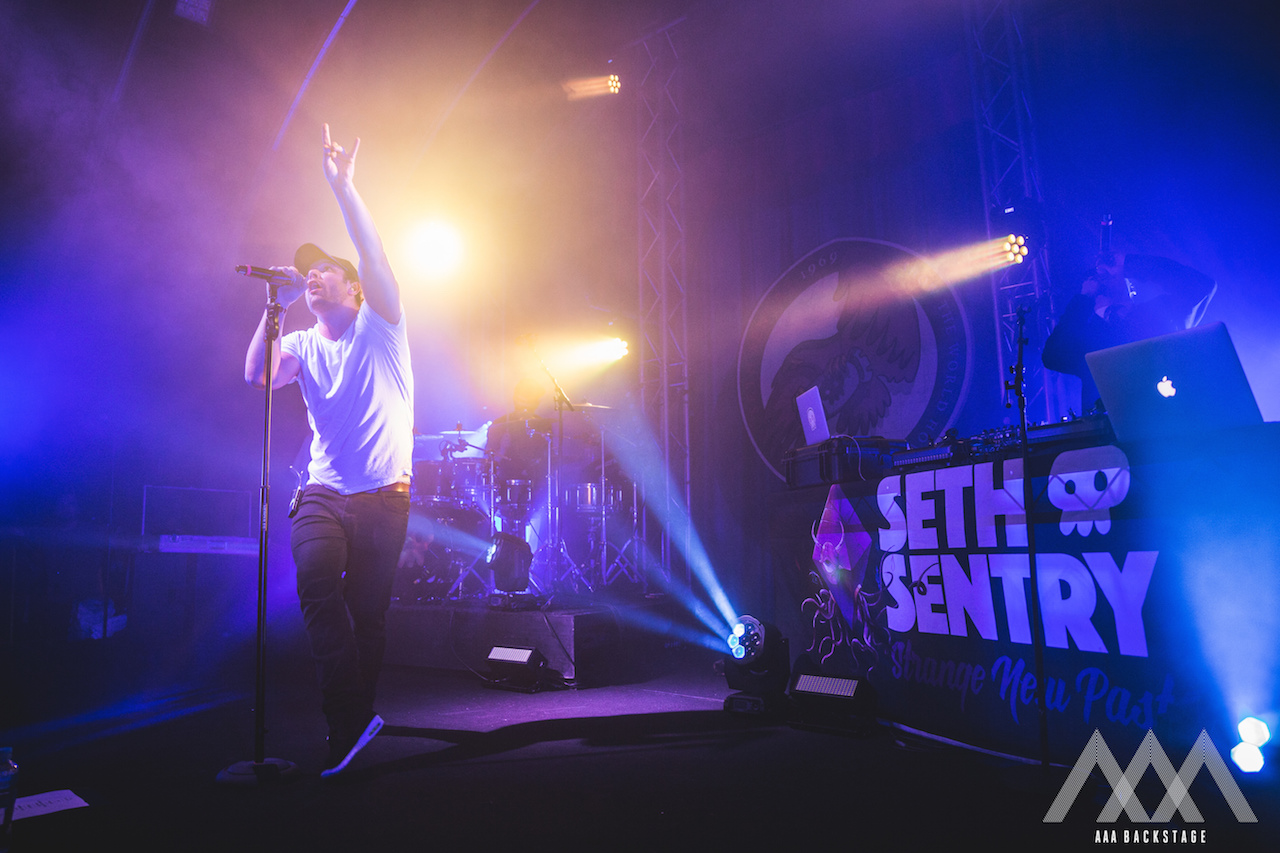 Sentry praised both his DJ and his drummer throughout the night, giving them their own time in the limelight as they showcase their skills as musicians. DJ Sizzle went for crowd surf to the bar and back before firing things up for Fake Champagne, which along with Hell Boy reminded us why Seth Sentry has reached iconic status in the rap scene. Due to his 'claustrophobia', Sentry's version of a crowd surf involved epically parting the crowd down the middle al a Moses with The Red Sea, as he apologetically stole a beer from a punter at the end and returned to the stage.
His second medley for the night was Dear Science/Nobody Like Me, which saw the crowd scream the lyrics "where's my hover board?" and groove out to the chorus. The lights then dimmed after the chorus and the strobes sent The Triffid into a fit as Remi walked onstage to introduce the bass heavy chorus for Nobody Like Me. The night finished off with DJ Sizzle having a sweet scratch jam before diving into the tour-titled track 1969.
Seth Sentry is a refined and unique artist both in his recordings and his live shows, we can't wait to see what he does on his next album!
Check out our Photo Gallery HERE and read our interview with Remi HERE
Seth Sentry '1969 Campaign' Tour Dates
THU 7 JUL
Westernmost Hotel, San Remo
FRI 8 JUL
170 Russell, Melbourne
SAT 9 JULY
Wood Exchange, Geelong
FRI 15 JULY
Enmore Theatre, Sydney
SAT 16 JUL
Anu Bar, Canberra
SUN 17 JULY
Home Tavern, Wagga Wagga
FRI 29 JUL
Discovery Darwin, Darwin
SAT 30 JUL
The Gov, Adelaide
FRI 5 AUG
Club 54, Launceston
SAT 6 AUG
Utas, Hobart
THU 11 AUG
Prince Of Wales, Banbury
FRI 12 AUG
Metro City, Perth
SAT 13 AUG
Settlers Tav, Margaret River
Get Tickets HERE