Live Review: Sugar Mountain 2018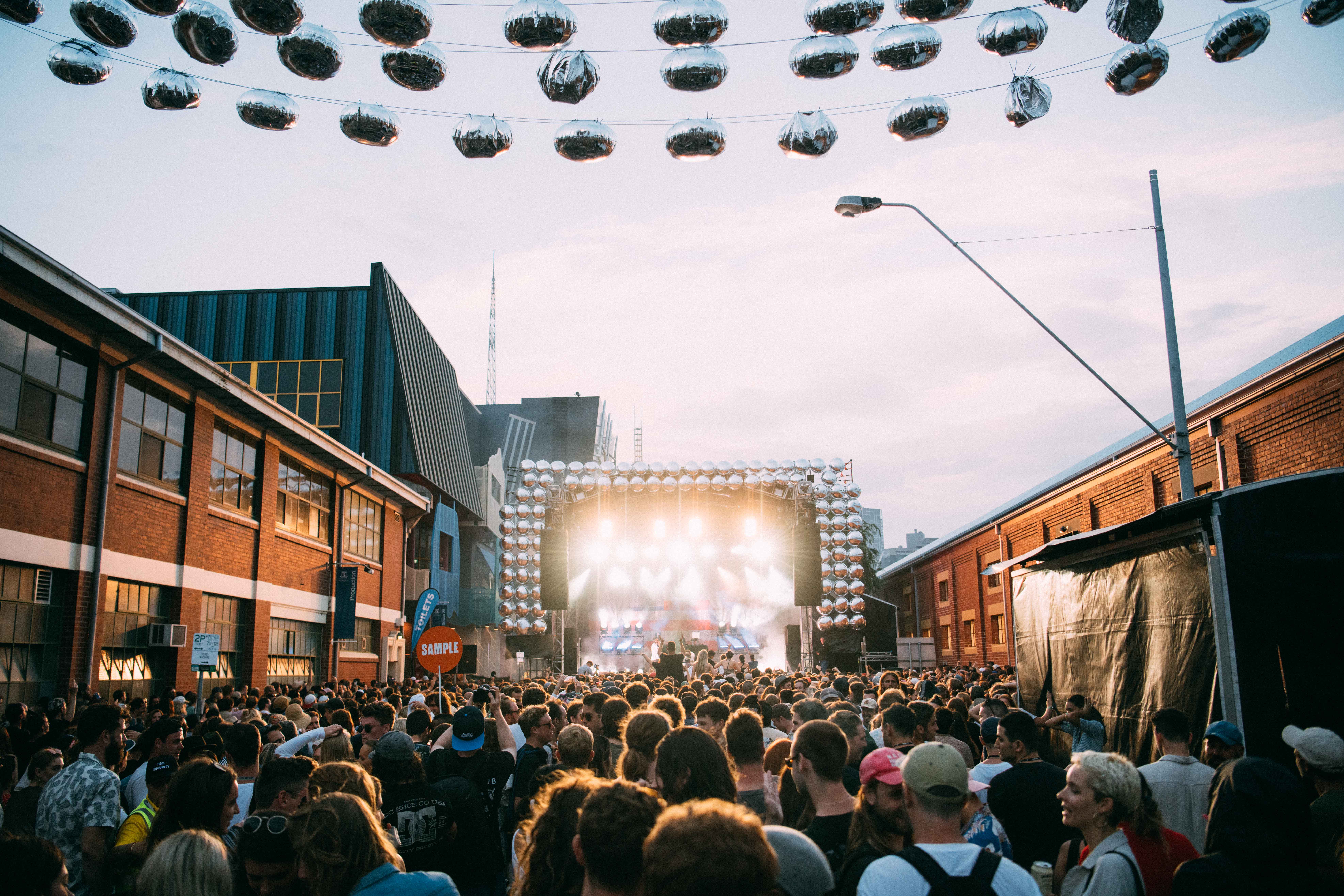 Sugar Mountain is a music festival for people who don't like anything about music festivals. It offers diversity and experimentation over a clear festival brand with go-to headliners, a carefully curated line-up over excess and inevitable timetable clashes, and most importantly—and perhaps what truly defines the Sugar Mountain ethos—an emphasis on discovery and spontaneity. The festival (a term I use to describe Sugar Mountain with slight trepidation) is a one-day event featuring a mix of DJs, more traditional 'bands' and art installations with one thing in common: a dedication to pushing the boundaries between art and music, artist and audience, and experimentation and accessibility.
Sugar Mountain started as a hybrid art and music project at the Forum and has since ballooned into something much more akin to a traditional festival at its permanent home at the Victorian College of Art, but it retains much of its original DIY spirit. The three stages were spread out among the campus, with enough space between to keep noise balanced and manageable, while also being close enough to encourage aimless wandering and the delightful surprises that accompany such expeditions.
In the early afternoon, I spent some time doing just that, checking out some of the festival's scattered art installations and exhibitions. Upon walking into the festival, the first of these delightful surprises was the Ctrl + Alt hub, which featured a massive communal water bed and free sugary-water drinks you could get your face printed on (I did not take up this service). Upon lying down, you are faced with a vibrant explosion of colour and your own distorted reflection (to be honest, a little disconcerting).
'Unfinished Business'—a feminist exhibition spanning decades of patriarchal suppression—offered another spot of quiet reflection away from the busy festival stages. But you could be forgiven for missing the exhibition since it was buried at the far backend of the festival site and beyond a barrier of stern-looking security guards, almost like an after-thought. Luckily for those swept up by the festival's party atmosphere (and perhaps crammed in at the nearby Boiler Room stage), the exhibition runs until March 25 and is well worth seeing.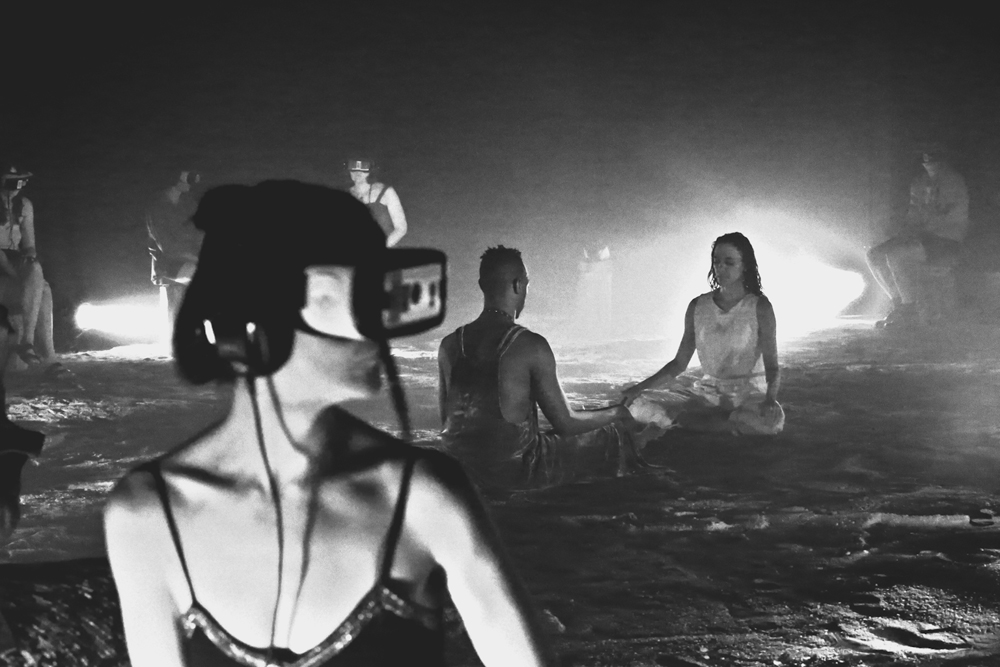 On the complete opposite spectrum was the Future Culture room, which was tucked by the side of the larger Dodds Street stage and featured colourful visual projections and photography that put a spotlight on talented women of colour and the LGTBI community. Accompanying neo-soul, hip-hop and R&B DJs made the experience of Future Culture skirt the boundary of art installation and intimate party experience. Nearby was VIA ALICE, an immersive virtual reality film that proved the most popular of all Sugar Mountain's art projects and near impossible to get into. As such, I bypassed this offering, but by the sounds of it and the size of the line-ups, it was worth the wait.
In the early afternoon the Dodds Street stage featured some more traditional festival acts, such as soulful folk singer Stella Donnelly and neo-psych band Beaches. Both acts added a much needed dimension of organic, old-school guitar-led music to a festival loaded with electronic and hip-hop. Unfortunately, the vast layout of the main stage was somewhat ill-fitting for the two acts, who were swallowed up by the stage and would have suited a much more intimate setting. Even so, both made the best of it. While Stella Donnelly engaged in some cheeky stage banter with her audience, Beaches were stone-cold silent and let their sunstreaked wall-of-sound do the talking.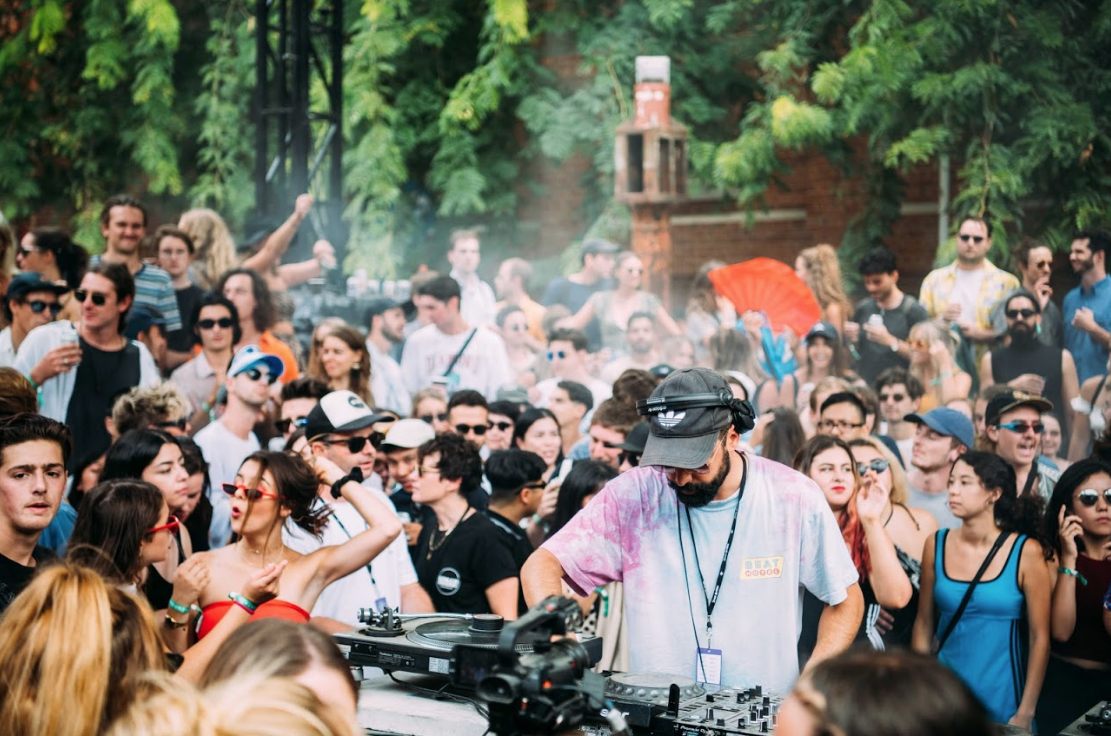 Another bonus to wandering around the festival site before sundown was popping in and out of the Boiler Room, which boasted a varied line-up of both international and local DJs. Unfortunately, the stage was pretty difficult to penetrate by the early evening; punters swarmed around the DJ desk, forming a layered circular shape that completely engulfed the DJs, making it impossible to see anything unless you were brave enough to venture into the fray. Luckily, you could still hear everything from the sidelines. In many ways, the peculiar stage set-up embodied the heart of the Sugar Mountain experience, with its emphasis on a more communicative audience experience over more traditional, stare-at-the-stage-and-sway live music set-ups.
Early afternoon sets at the Boiler Room from local legends Love Deluxe and Fantastic Man set the tone nicely, with enough space for punters to dance freely and catch more than a glimpse of the action deep in the pit. While Love Deluxe broke in the audience with an ambient, synth-driven set, Fantastic Man picked up the pace with funkier, disco-indebted vibes. Later, was a more traditional Chicago/Detroit style house set by German DJ Gerd Janson that helped ease in the night. Closing out the Boiler Room later on was a more upbeat genre-crossing set by Honey Djion that included house, disco, soul—even carefully timed snippets of Martin Luther King's 'I had a dream' speech, and then a harder, more base-heavy techno set by Shanti Celeste. Both were worthy contenders for some pretty notable acts on the main stage.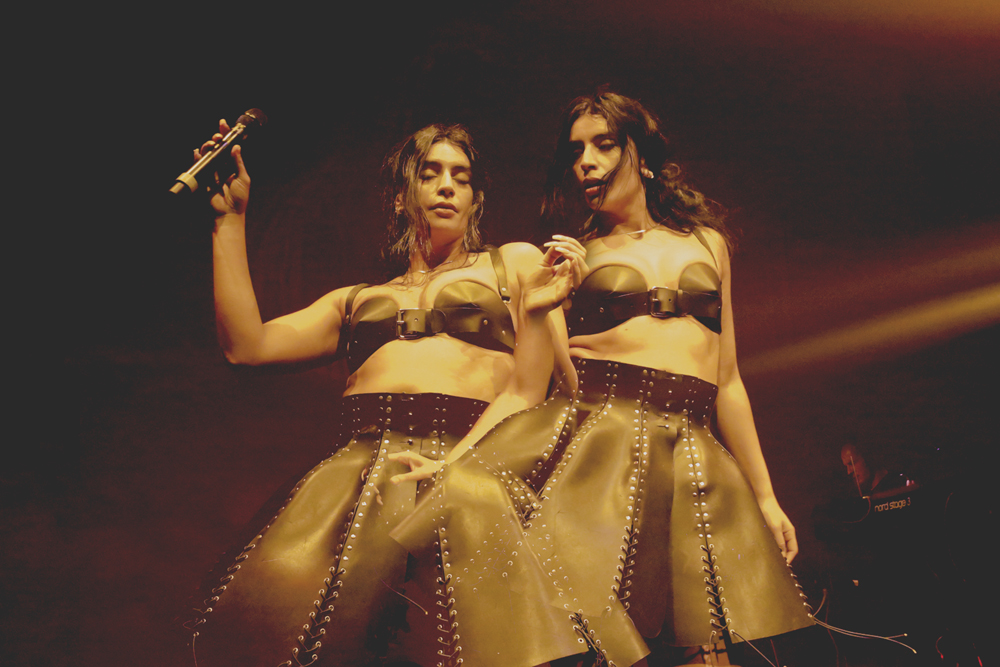 One of the festival's most interesting acts was Iranian-Dutch producer Sevdaliza, who headlined the indoors Merlyn Theatre, which felt like a completely different world to the sweaty, congested Boiler Room, basked in total darkness and relatively spacious. For the entire performance, Sevdaliza was flanked by an incredible dance partner expertly contorting his body in perfect time with her jarring trip-hop beats, while well-timed strobe lights hit the pair at just the right times. On the other side of the festival site, I caught the tail-end of a well-attended set by Brooklyn-bred rap artist and emcee Joey Bada$$, which stood in pretty stark contrast to Sevdaliza: proving that all you need to get a crowd riled up is a good sense of humour and some dope beats. Closing out the main stage was Melbourne's own Cut Copy, which unsurprisingly drew in the biggest crowd of the night. While Cut Copy delivered with a crowd-pleasing set (including some pretty catchy new tunes), it felt a little underwhelming in the shadow of some of the more innovative pleasures of the day. Even so, Cut Copy showed they still have it in them to get a crowd of likely exhausted festival goers on their feet and dancing, one more time.