Live Review: Synthony @ Riverstage 28.05.22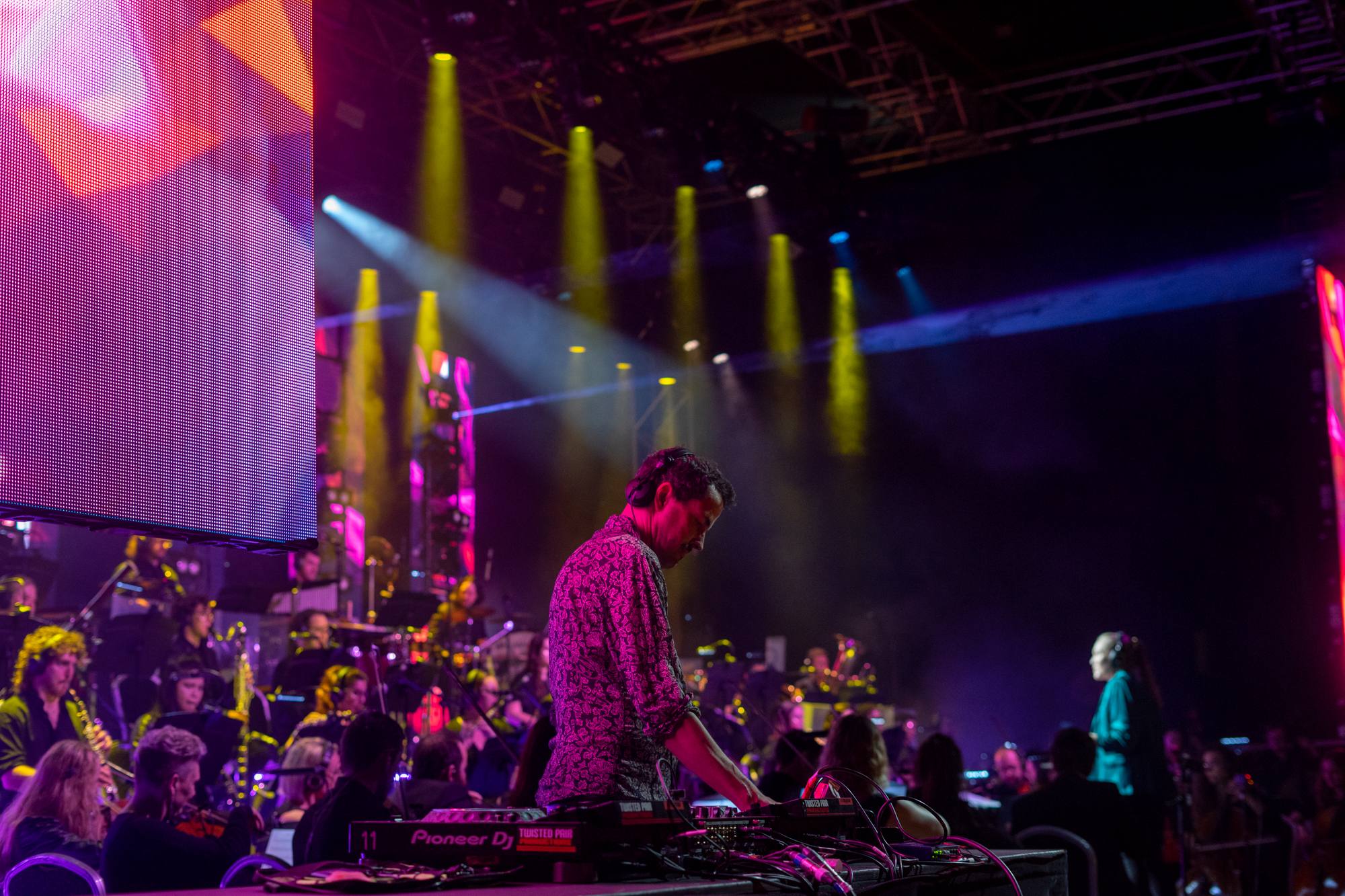 Brisbane's Riverstage was treated to a magical show of sound, light, and dance on Saturday night as Synthony took over the stage and presented a giant showcase of classic dancefloor tunes by the delightful Brisbane philharmonic orchestra.
The energy was sky-high as thousands of Brisbane's finest music fans packed into the iconic venue to witness the 60 piece orchestra do their thing and they did not disappoint. The show was set alight as the orchestra opened with the classic Eric Prydz anthem, Opus. Taking us through all the emotions of the epic club hit things didn't slow down from there as the show shifted through other iconic anthems such as Lola's Theme, Pjanoo, the Potbeleez huge ARIA smash hit Don't' Hold Back performed with Ilan Kidron himself and he also jumped on stage to shout out Bob Sinclar's Love Generation.
As the night drew to the end of the show we were up for some big hits that of course featured spine-tingling string sections, so of course, the night would not be complete without Fatboy Slim's 1998 anthem, Right Here Right Now. The memorable intro seemed as though it would never as the energy reached a climax and that famous sample stamped into place, 'Right here right now and the thunderous bass shattered the riverstage grounds. As the crowd's legs were at their warmest of the night we were ready for more iconic gems and my heart sank when they shifted into one of the biggest trance tracks of all time, yes I'm talking about Tiesto's Adagio For Strings. It was hard not to get a little emotional during this one so I face timed an old Uni pal of mine and we shared the moment. My earliest memory of that track was at a rave when I was young so seeing it in this soundscape with such energy was rather nostalgic. We thought the night was over as the lights settled and the hours were late, but those words you always want to hear from the main stage at the end of the night were amplified to the crowd, 'did you guys want one more song?' and of course we fucking did! That finals track was one of the biggest club tracks in history, yes I'm talking about Darude's 'Sandstorm' and for the next few minutes, we were taken through all the highs of that hi nrg gem.
This was one of the best shows I have ever seen in my life and it goes without saying, I've seen a lot of live shows. The combination of a 60 piece orchestra, massive dance beats and the crowds adoring energy make this one not to miss when it visits your town. With the show still touring around Australia you'd be mad to miss it.