Live Review: The Jungle Giants w/ Alice Ivy @ The Tivoli – 20.04.2018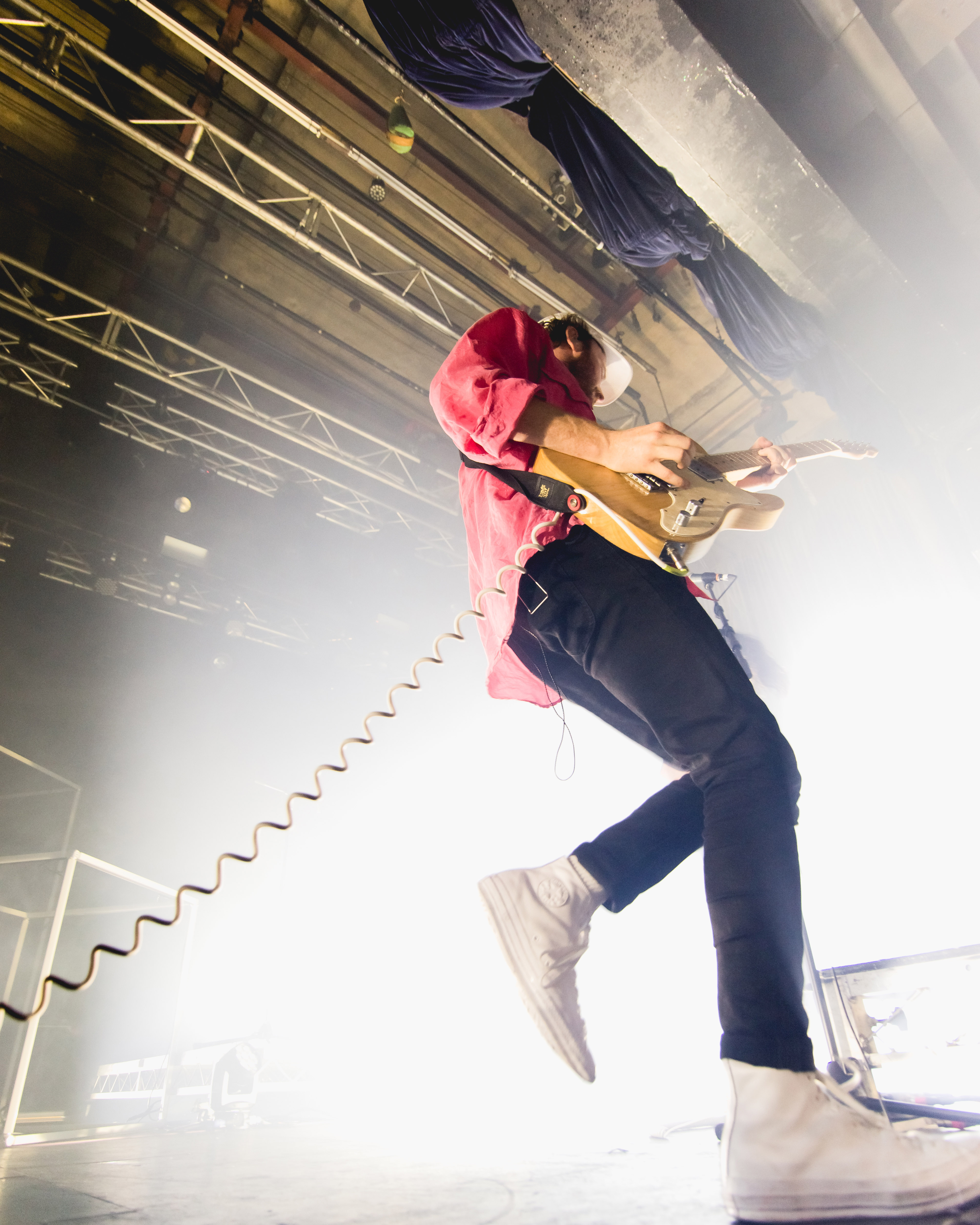 Brisbane locals The Jungle Giants have certainly come a long way. The band started off supporting acts like Two Door Cinema Club and Boy and Bear, and playing shows at club venues like Oh Hello. But now they are selling out The Tivoli over not one, but two nights. Getting to experience their second show in Brisbane, they demonstrated exactly how they have made it to where they are now, and it seems like they have no desire to stop anytime soon.
The Jungle Giants brought along Evan Klar and Alice Ivy, the latter hot off her recent Triple J Like A Version. She was a one-woman show, bouncing on stage between mixer, drum pad, guitar and vocals. Alice Ivy treated the crowd to some of her biggest tunes, Chasing Stars, Get Me A Drink and Be Friends. She was fun and high energy, and the crowd loved what she was delivering.
The Jungle Giants themselves hail from the river city of Brisbane, and it is always something special to experience a home crowd show. The band had a rocky start and hit a snag early on in their set. Unfortunately, due to some technical issues, the band had to leave the stage just after walking on. They returned a few minutes later, but it was slightly confusing for the crowd. No time was wasted after that though, and the guys jumped straight into total dance heavy tune On Your Way Down. This track made it into last years Hottest 100 at a cool #50, so the room definitely sung and boogied along.
The stage featured a light installation that was a re-creation of their latest album art work which pulsed to the dance ready tunes in various pastel colours. On either side of lead singer Sam, right at the front of the stage, there were two small raised ledges. They were populated by the band over various instances of the night to the delight of the crowd. The band delivered a set full of old faves and new hits. Oldies in the form of She's A Riot, Anywhere Else and You've Got Something filled out the middle part of the set. It took everyone back to the good times of 2012, and they loved it.
The crowd ate up every song they played. And that is no surprise as the band had a massive four songs make last years Hottest 100. The set featured multiple instrument changes and some heavy guitar solos from lead guitarist Cesira. The guys had a heap of fun on stage. And they worked to make sure the crowd was having as much of a party as they were. There was plenty of dancing amongst the masses so they definitely succeeded. The set closed with not one, but two encores. Once the mindless chanting of "one more song" transformed into cheering, The Jungle Giants closed out with People Always Say and huge tune Feel The Way I Do. It was an entertaining night from some Aussie (and personal) faves. If you are heading to Splendour this year, be sure to check them out.