Live Review: Wafia @ The Foundry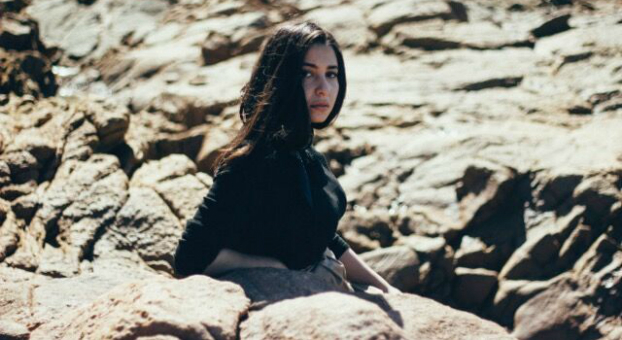 Brisbane alt-electro songstress Wafia celebrated her first hometown headline show with an intimate set at The Foundry on Thursday night. The venue was packed with fans ready to be amazed by her remarkable vocals. She played a mixture of tracks from her debut album 'XXIX', new tracks, covers, and even brought out Thomston to perform their recent collab Window Seat!
The audience grew silent as Wafia sang the opening notes of Fading Through. The slow song emphasised her unique, gentle vocals and her emotional delivery covered her listeners in goosebumps. Next, bass-heavy track The Raid brought the energy back up, creating an eerie feeling with slow, deep bass and light production.
Some of Wafia's new tracks were yet to be titled, and they brought a load of jagged production, heavy bass, and cool, clunky electro-percussion. They were upbeat and vocally diverse – a taste of exciting things to come from Wafia!
Alt-pop artist Thomston accompanied Wafia on the pair's collaboration Window Seat, adding a cool contrast to the new track. The track's smooth, flowing production and cool synth sounds were beautifully enhanced by Wafia's angelic voice. Thomston and Wafia seemed to enjoy performing the song as much as the crowd enjoyed listening. Next up, they covered Frank Ocean's Lost, giving the track a special uniqueness with their cool alt-pop sounds without straying too far from the original.
Lead single Heartburn showcased Wafia's beautiful, unique vocals and had the audience singing along to every word.
Wafia began to wind up the night with The Raid as the crowd whipped out their best unusual dance moves. As soon as it was over, chants of 'One more song!' ensued and to everyone's delight, Wafia  returned to the stage for a stripped-back version of another new untitled track.
Wafia ended a blissful alt-electro night with a cover of Let Me Love You by Mario. The pop track had everyone dancing, amazed at her vocal diversity and uniqueness. It was the perfect fun song to finish off a brilliant gig.