London Rapper Loyle Carner Drops Dope Video For "The Isle of Arran"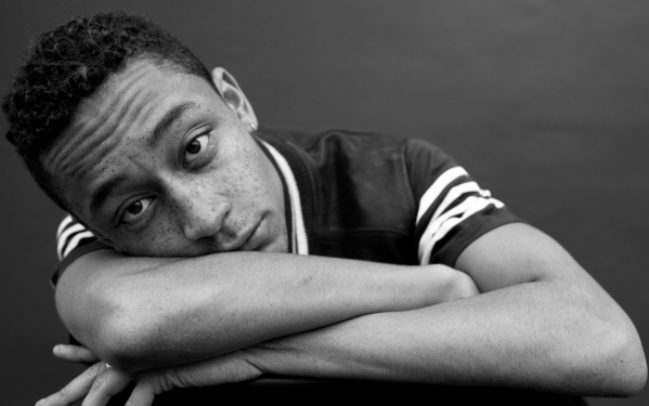 South London rapper Loyle Carner is making waves in the UK with his raw energy and talented rap skills, and we couldn't be happier that his music is making its way to our side of the world!
Carner has just dropped the music video for his thought-provoking single The Isle Of Arran, lifted from his highly anticipated debut studio album 'Yesterday's Gone'.
The 22-year-old rapper stars in the moving-portrait music video which is set in a hospital as Carner explores the struggles of young fatherhood, an issue Carner believes isn't talked about enough.
"A lot of my boys haven't had the best relationships with their pops, but it's getting to the point where some of them are becoming fathers themselves. With this video, I just wanted to celebrate the ones who are doing right and sticking around, because slowly, they're shredding the stereotype," says Carner.
There's no doubt Carner has some mad skills. Steering clear of hip hop's typical and overrated "p*ssy/money/weed" rap songs, The Isle Of Arran touches on themes of family and responsibility as gospel samples and hyped up clapped choruses resonate throughout. Carner's off-the-wall flow possesses a brutally honest tone as raw emotion bleeds through his lyrics.
Carner's debut album 'Yesterday's Gone' is set for release on the 20th of January and we can't wait to hear what the London rapper has in store for us next! Until then, vibe out to The Isle Of Arran and let Carner's soulful lyricism and emotion run through you…