Loretta Release Dreamy Debut EP, 'Never Thought Of Growing Up'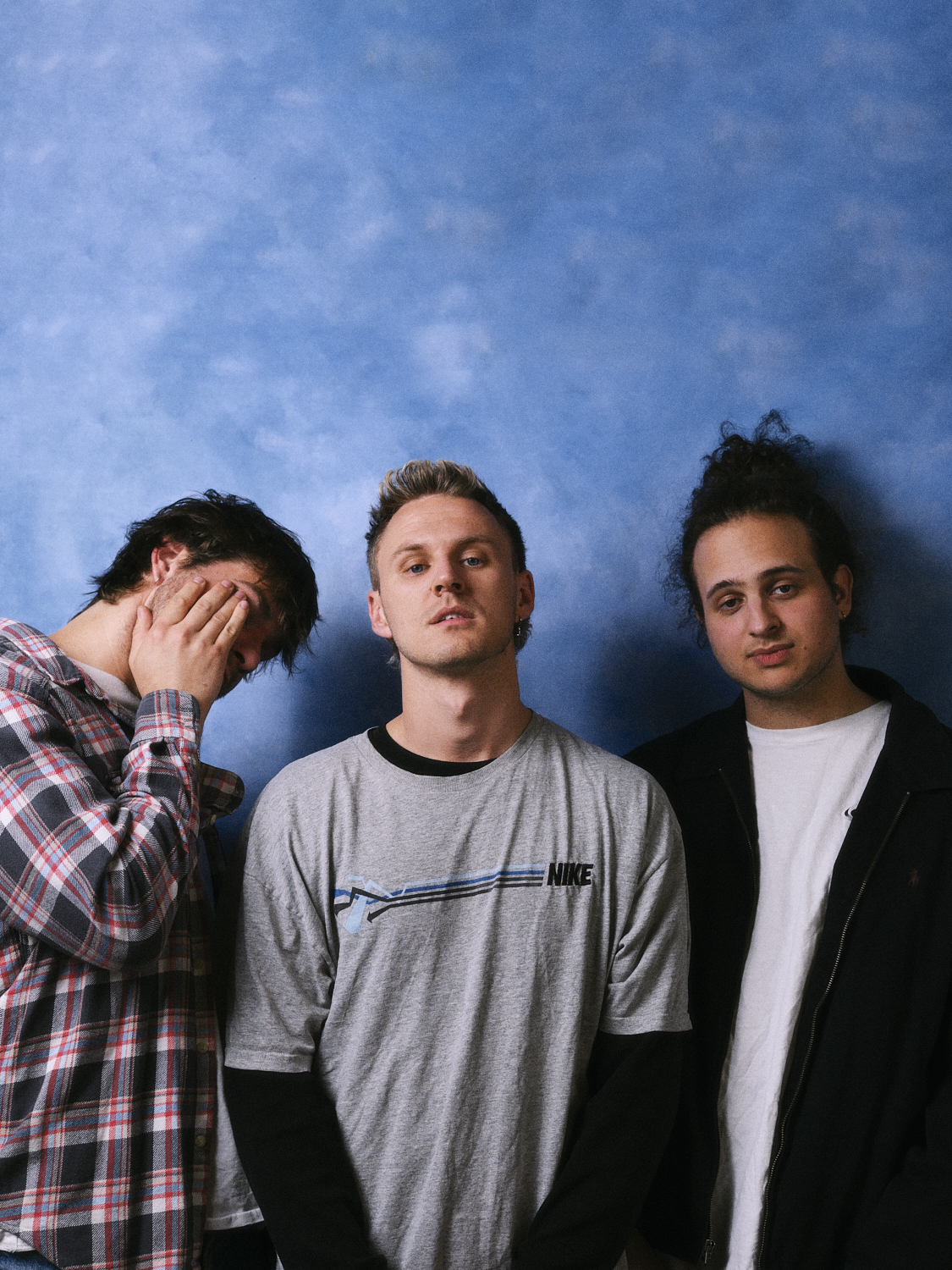 Eora/Sydney-based band Loretta have just released their captivating debut EP, 'Never Thought Of Growing Up'. The EP features six anthemic tracks, exploring narratives of inner growth, relationships and reflection.
'What Do We Become' opens the record, setting the tone with ambient sounds and delicate acoustic guitar picking. The ethereal aura created is further heightened by rising synths intertwining with snippets of conversation, serving as a backdrop for Ellis Hall's compelling melody.
The song progresses against a backdrop of crashing cymbals and rolling drums, leading seamlessly into the single 'All My Friends (Are Your Friends)', which leads with its infectious chorus and compelling energy. The immersive storytelling creates familiarity and a cathartic feeling throughout, with a bittersweet sense of hope and letting go. 'Hope You're Happy' unfolds as a nostalgic voyage, enveloping the listener with melancholic pads and poignant lyricism that culminate in a warm and cinematic chorus. The track's larger-than-life bridge leads to a grand and euphoric finale, amplifying the emotional depth of the song.
The EP's interlude, 'Halfway Home', offers an enchanting instrumental break, with sparkling strings and sliding electric guitar dripping in reverb that provides moments of respite.
Focus track 'How To Swim' continues the immersive soundscape, seamlessly connecting the narrative threads of the EP, whilst 'Wish I Could Show You' concludes the record in a glistening finale, serving as a poignant conclusion to this enchanting musical journey.
Loretta's 'Never Thought Of Growing Up' EP showcases a profound musical depth and cohesion, demonstrating the band's ability to craft an emotionally resonant and immersive sonic experience.
'NEVER THOUGHT OF GROWING UP' TOUR DATES
With special guests
Daphnie, RARIA, youproblem, Harper and Pretty Talks
Tickets available via www.lorettamusic.com.au
SAT 4 NOV | YAH YAH'S, NAARM/MELBOURNE VIC
THU 9 NOV | STRANDED BAR, MEANJIN/BRISBANE QLD
FRI 17 NOV | TOWRADJI BEACH HOTEL, WARRANG/WOLLONGONG NSW
THU 23 NOV | OXFORD ART FACTORY, EORA/SYDNEY NSW
SAT 25 NOV | KING STREET, MULUBINBA/NEWCASTLE NSW