Loretta Share A Juicy Playlist Filled With Songs That Influenced Their Latest Track 'when I saw u'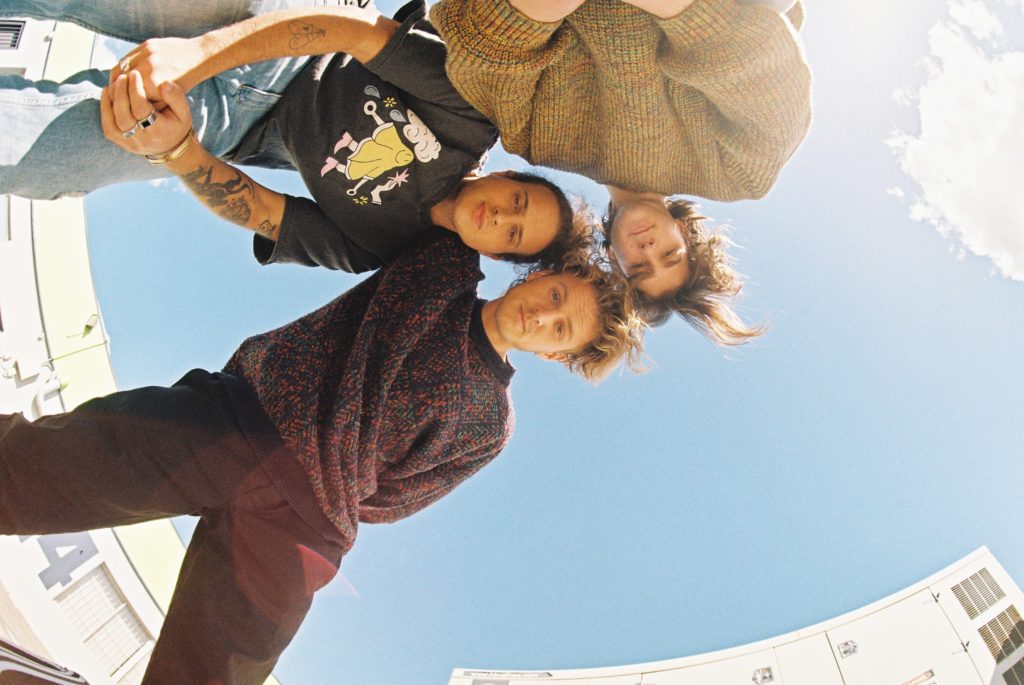 Sydney sweethearts Loretta have curated a super tasty playlist showing the tracks that influenced their latest single, emotive alt-pop ballad 'when I saw u'.
This indie-pop trio are quickly becoming known for their talented songwriting skills and irresistible production, similar to that of The 1975 and LANY.  They've managed to drop an impressive collection of engaging music this year, including singles 'late night', 'bad luck' and their debut EP 'Vol. 1'. 'when I saw u' follows on from those popular releases, delving deeper into the central theme of their music- the nuances of relationships. This new track is their most personal to date, telling the story of a rocky relationship, and the moment when you actually see the other person and the troubles seem to just fade away.
Band members Max Jacobs and Nico Scali have put together a playlist featuring the songs that fuelled the creation of 'when I saw u', check it out below!
Let's Take A Ride – Justin Timberlake:
We were listening to this album a lot around the time we were writing 'when i saw u' and you can definitely hear that it had an impact on some of the production choices. It sits in such a perfect groove.
Homebody – Valley: 
We love a lot of Valley's music but this song in particular captures a feeling that we really wanted to draw from when it came time to produce and mix 'when i saw u'.
The Walls Are Way Too Thin – Holly Humberstone:
This track is a great example of less is more. The production and arrangement are so intentional and reserved. We've been listening to it nonstop since it came out.
Yellow – Coldplay:
When it comes to capturing a feeling in a track it doesn't get much better than 'Yellow'. It's one of the gold standards of emotional pop music and is consistently part of our playlists.
Sprite – COIN:
COIN are definitely a current influence for us. 'Sprite' and the album that followed (Green Blue + Indigo Violet) feature a lot of textures and production that provided a ton of inspiration.
When We're Dancing Close And Slow – Prince: 
This is an underappreciated slow jam from the master. Prince was always able to authentically capture a feeling in his music so effortlessly.
…Baby One More Time – Britney Spears:
A lot of the production on 'when i saw u', particularly the drums took an influence from this era of 90s/2000s pop and r&b that we love so much. There's usually some Britney floating around our playlists.
Be sure to listen to 'when I saw u' & find the influences playlist HERE.