The Lulu Raes Channel Rock-Robotic Vibes In New Single "Never Leave"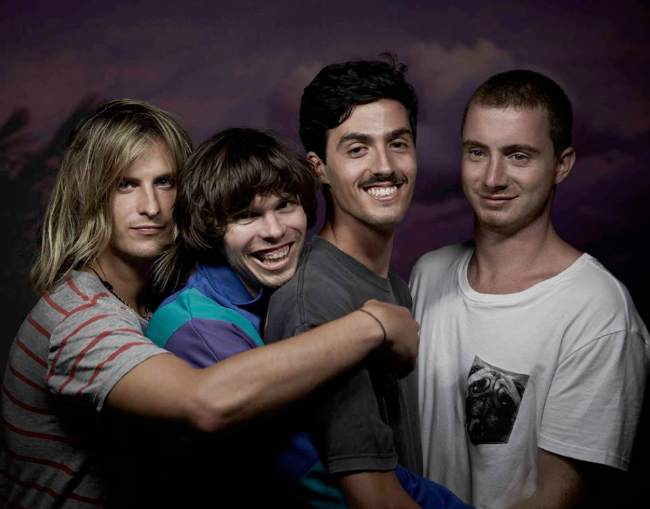 Sydney's The Lulu Raes are back with a new single Never Leave, and is the first cut off their upcoming EP 'All Of Our Parents Are Divorced', due out in August. Vocal melodies and guitar work similar to the mid 90s shows the influence Oasis and other 90s pop outfits have left on these young lads.
Never Leave begins with soft acoustic guitar before the rest of the band kicks in over the top. The bass and drum work are simplistic, giving the guitar hooks time to shine. The song is like a piece of fairy bread, it's light, airy and colourful all at the same.
The Sydneysiders have made a few interesting choices in the production of Never Leave. The use auto-tune in backing vocals in the last chorus shows how the boys a willing to experiment with diverse effects. Along with the acoustic guitar filling the sound, the track still holds onto the bedroom demo sound the band is known for.
Their previous single Burnout is far more experimental, featuring reverse reverb effects, and synthesiser hooks that cut through the mix. Despite Never Leave featuring somewhat basic instrumentation, the track makes for a good addition to the band's catalogue.
Never Leave provides a good foundation for what we can expect to hear on the EP. If you want to catch the boys live they'll be supporting The Jungle Giants for four dates across their tour, more info below!
The Jungle Giants
supporting The Lulu Raes
FRI 17 JUN
The Triffid Brisbane (All Ages)
SAT 18 JUN
The Gov Adelaide(All Ages)
FRI 24 JUN
170 Russell Melbourne
SAT 25 JUN
The Metro Sydney (All Ages)
Get Tickets HERE