Lupa J Proves That She's A Better Dancer Than You in New Video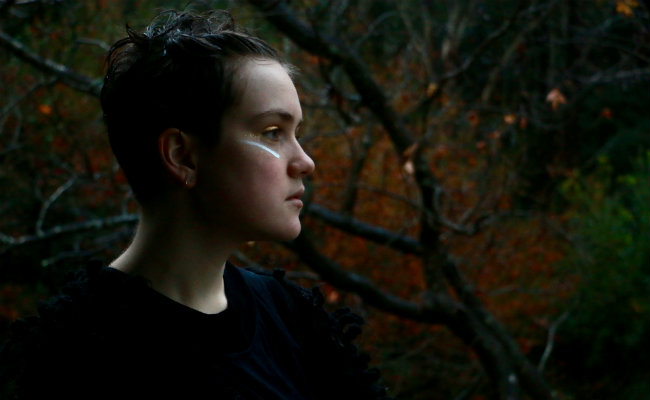 Lupa J, the precociously talented teenage electro-pop artist from Sydney, has released the music video for Game, the second track off her recently released sophomore EP 'My Right Name'. We haven't seen her live yet, but if she dances on stage anything like she does in Game her shows should be a visual treat!
Game's video illustrates how aesthetically minded the young producer is. Not to say that the visuals detract from the song, rather her sounds lend themselves easily to striking, dark imagery. The whole video is a montage of patterns and textures – quilt designs, gold tinsel, the ruffles of Lupa J's (aka Imogen Jones) Venetian-styled dress, and wallpaper both fresh and crumbling.
'My Right Name' is seven tracks of self-conscious, synth-heavy art-pop that lives in the same neighbourhood as Lupa J's contemporaries Lorde and Ngaiire (although Lupa J's voice is not quite that soul-inflected).
It's a sound that impressed Crystal Fighters and Tegan & Sara enough for them to entrust Lupa J with their recent coveted Australian support slots.
Melbourne fans can catch Lupa J in support of 'My Right Name' this weekend, more details below!