Madi Colville-Walker Shares Her Five Favourite Tunes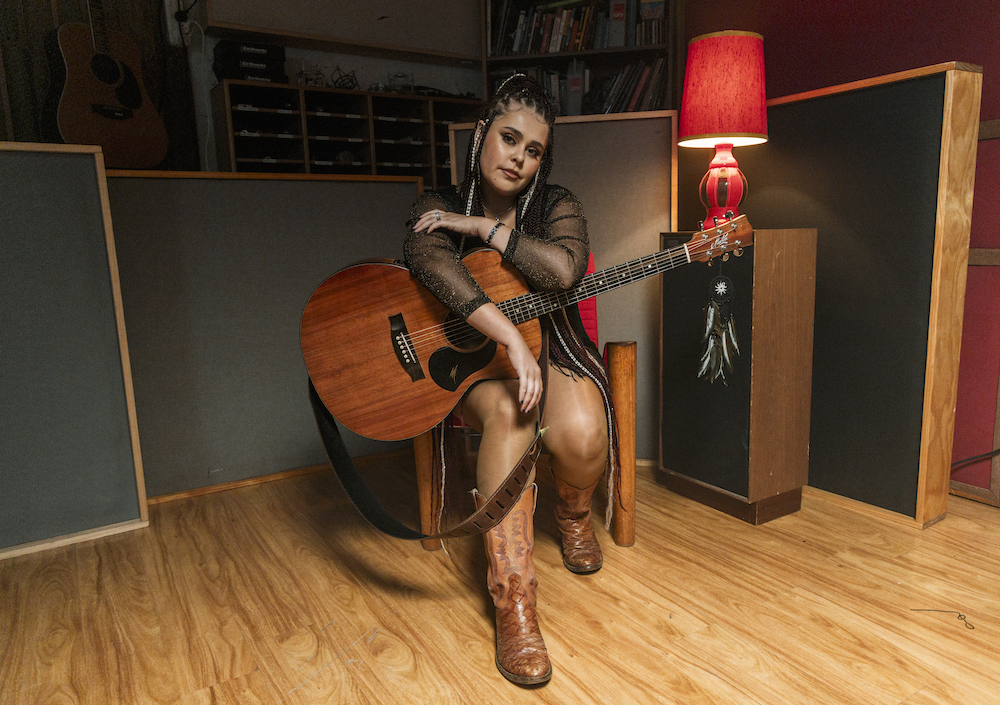 As part of the Singing Our Futures program, a transformative mentoring initiative by The Archie Roach Foundation nurturing emerging First Nations artists in their songwriting and recording endeavours, Yorta Yorta talent Madi Colville-Walker presents her third sublime single, "Yinyarr Mulana Winyarr." This glistening composition serves as a heartfelt tribute to home and ancestral lands, exuding warmth and tranquillity. Madi's remarkable journey recently culminated in a prestigious recognition, the Archie Roach Foundation Award, at the NIMAs, where she also graced the stage with a captivating performance of her single, accompanied by the mesmerising double bass talents of Allara Briggs-Pattison.
To celebrate the release, Madi has shared with us five tracks she's digging at the moment and why.
Joanne – Lady Gaga –
This song is so lyrically beautiful, although the meaning behind it is quite heavy, I find it very relatable for me personally. I think I resonate with this track because I see similarities in the message with a song I wrote a few years ago.
Coat Of Many Colours – Dolly Parton
I have always loved the story told in this song! From a young age hearing Mum sing this as she was going about her day, to hearing Pop play his pedal steel guitar alongside Dolly's record from his shed, it's always reminded me to be grateful for the things I have in my life.
Ex-Factor – Lauryn Hill
This is by far one of my all time favourite songs! I am a huge fan of Lauryn Hill's work, it's so catchy, has a great sound, and another lyrically clever tune, most of her songs are, which is a key capturing point for me.
Neon Moon – Brooks And Dunn
At just about every show I love to add my version to my set list. This song brings back  many memories of my family each time I play or hear it, for me it brings a sense of home and comfort. I love singing this at community gigs, everyone starts to sing along!
Witchy Woman – Eagles
If I were to have a theme song for my life, Witchy Woman would definitely be the track! I have a deep connection with this song as it was playing on a radio in the background at the time I was literally brought into the world! It's pretty crazy!
Madi Colville-Walker's latest single, "Yinyarr Mulana Winyarr," not only pays homage to her roots but also resonates as a soothing and evocative testament to the enduring connection between artists and their ancestral homelands. It's available now, everywhere.