Matthew Gilbert Takes Us Behind The Scenes Of His New Album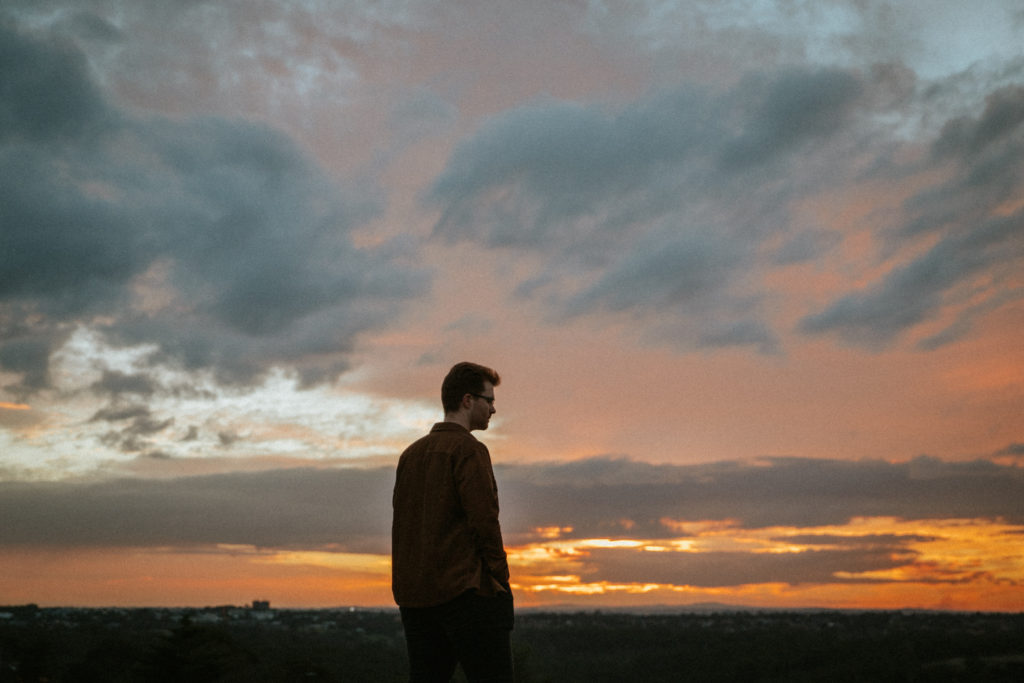 Aussie indie-folk artist Matthew Gilbert yesterday revealed his much-anticipated sophomore album 'Getting Over All Of It'.
Since releasing his debut LP 'This Heart' in 2017, the Australian singer-songwriter has been making a name for himself as an indie-folk force to be reckoned with, creating captivating music that fits in a similar sonic space as Gang of Youths, Boy & Bear and Bon Iver. Ten poignant tracks make up the new album, with Matthew's signature vivid & detailed storytelling at the heart of it all. Striking the perfect balance between tales of heartbreak and subtle optimism, the collection is a cathartic autobiography of the past 5 years of his life set to the tune of moving melodies, lush harmonies and relatable lyrics.
Matthew wrote and produced 'Getting Over All Of It' during the hard, stage four lockdown that blanketed Melbourne in 2021. It was then mixed by Jacob Sells (Woodlock, LANKS) and mastered by Adam Dempsey (Courtney Barnett, Paul Kelly). Matthew added: "The process of creating this music happened over the last 2 years, recorded mostly in homes around the world- from Australia to the United Kingdom, Germany, America and Japan. 'Getting Over All Of It' features over 23 amazing humans in its creation, all of it gorgeously arranged by myself."
Check out Matthew's photo diary of the creation process below: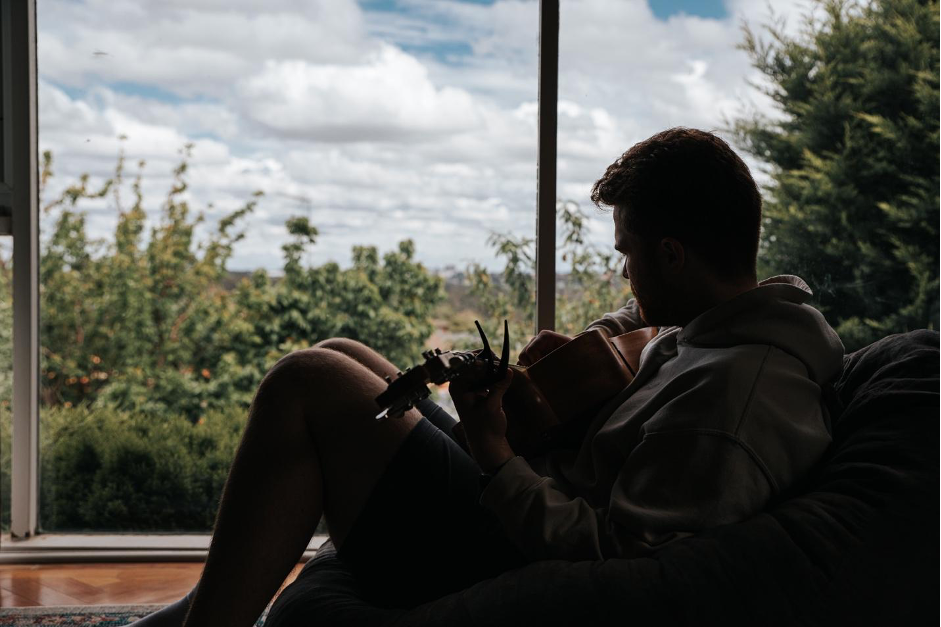 This space is right at the bottom of the house I'm renting currently with my wife. It has an excellent view looking over Plenty Valley Gorge. It is also the space that a majority of the song writing for this album took place.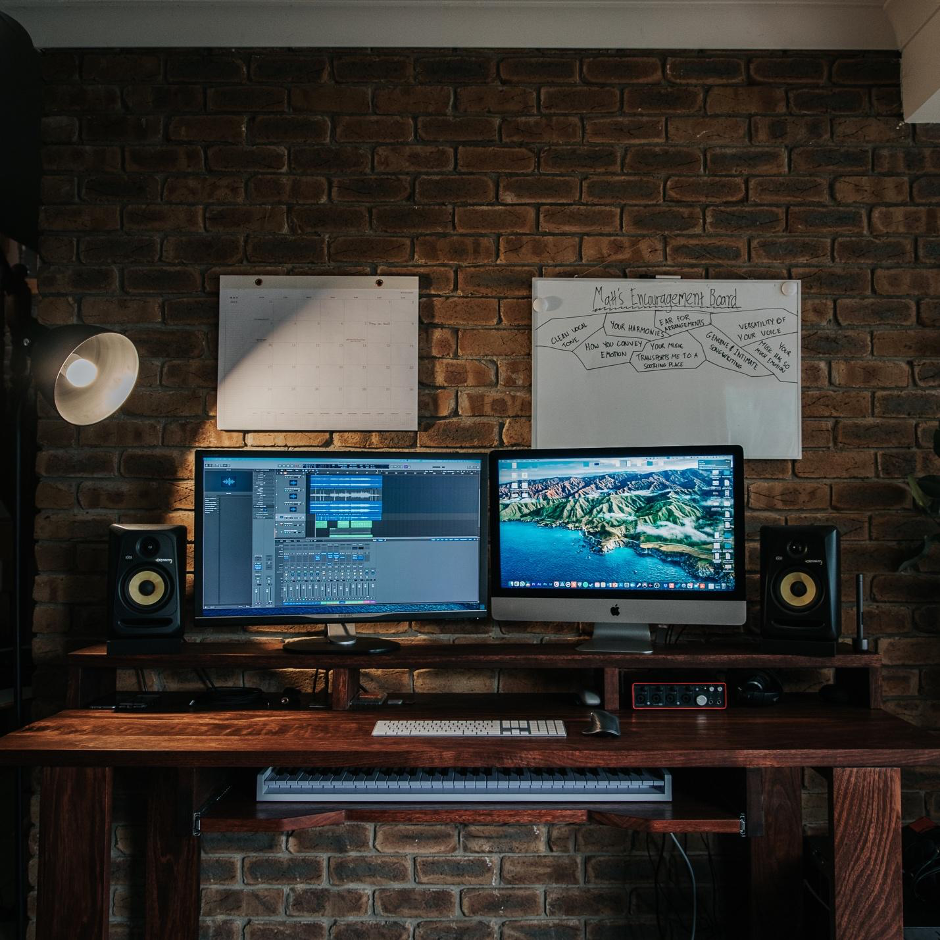 This is the very place where everything was recorded and arranged. My beautiful Tasmanian Oak editing desk. Of course, there was recording that happened in people's homes during the lockdowns, but when we could help it, it was done here.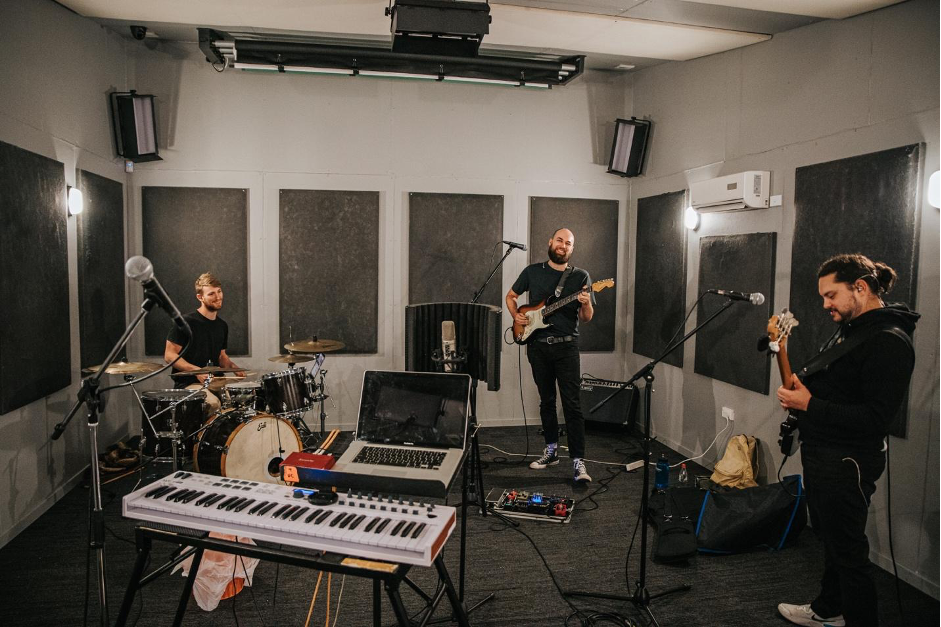 Simply Rehearsal Studios is where we recorded and tracked all the drums for the album. In this photo is Graham King on drums, Jacob Sells on Electric Guitar and Gordon Lewis on the bass. This is where I do a large portion of my rehearsals these days too.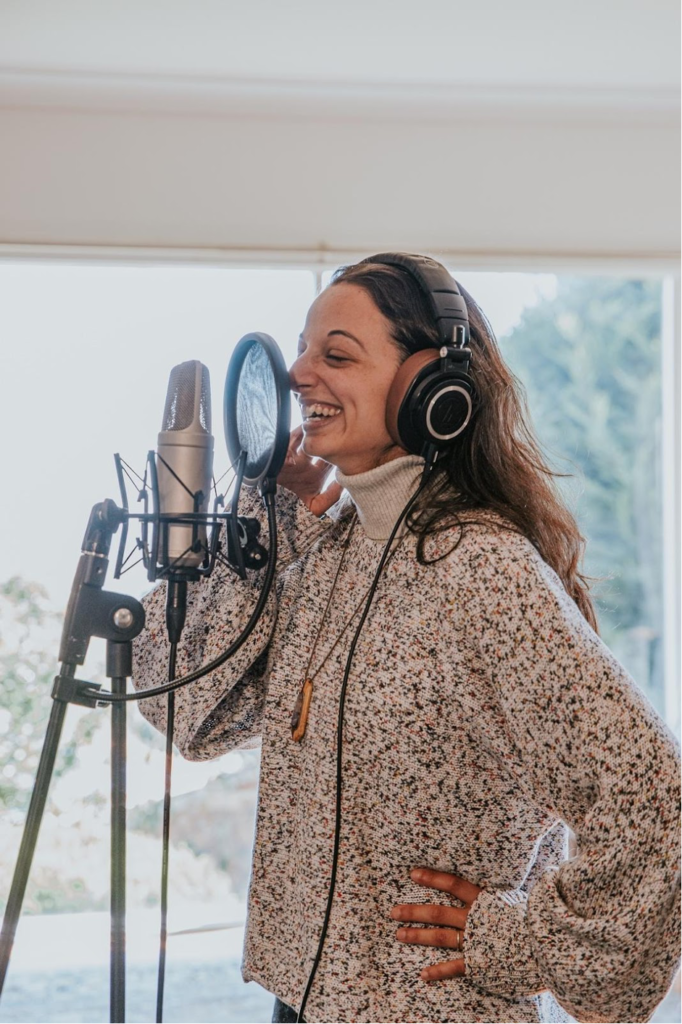 This is my wonderful friend Hana Zika helping me out with all of the choir parts for the album. She is a beast at gnarly harmonies56! She came in to do the cherry on top harmonies after I had collated the rest of the choir who all recorded their parts on their phones, computers and so on. There was A LOT of mix editing involved in that. Big shout out to Jacob Sells for being an EQ edge lord to fix all of that up.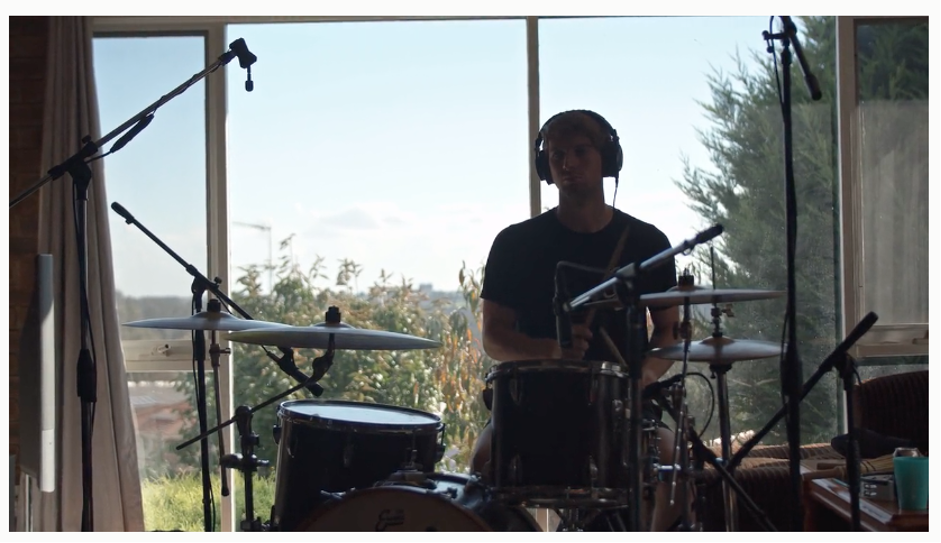 Here's another shot of Graham doing some pick-ups for things we missed when recording at Simply Studios. This was actually him recording 'I'm Waiting'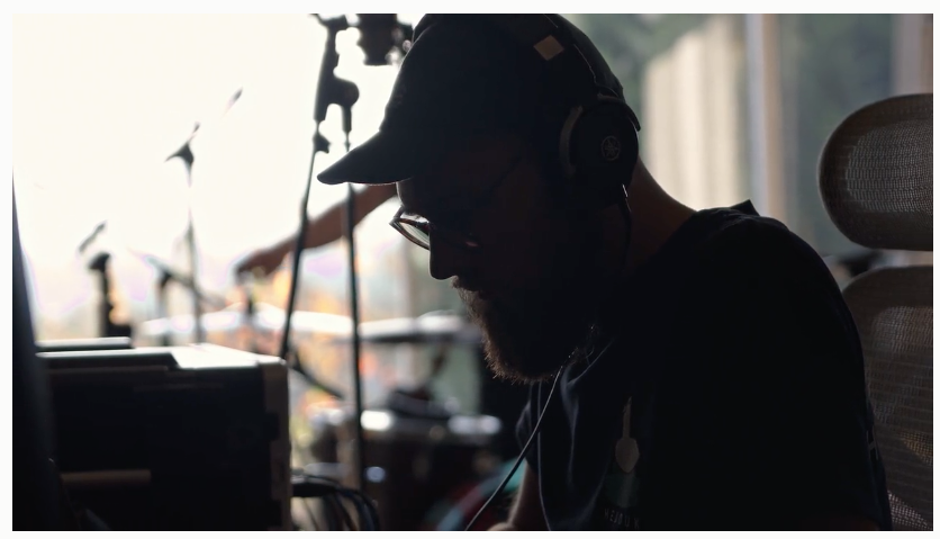 My moody shot of Jacob doing some editing at my place when lockdown was lifted. I really couldn't have done any of this without him. I've always seen it as- I create the arrangement chaos and then he balances everything out.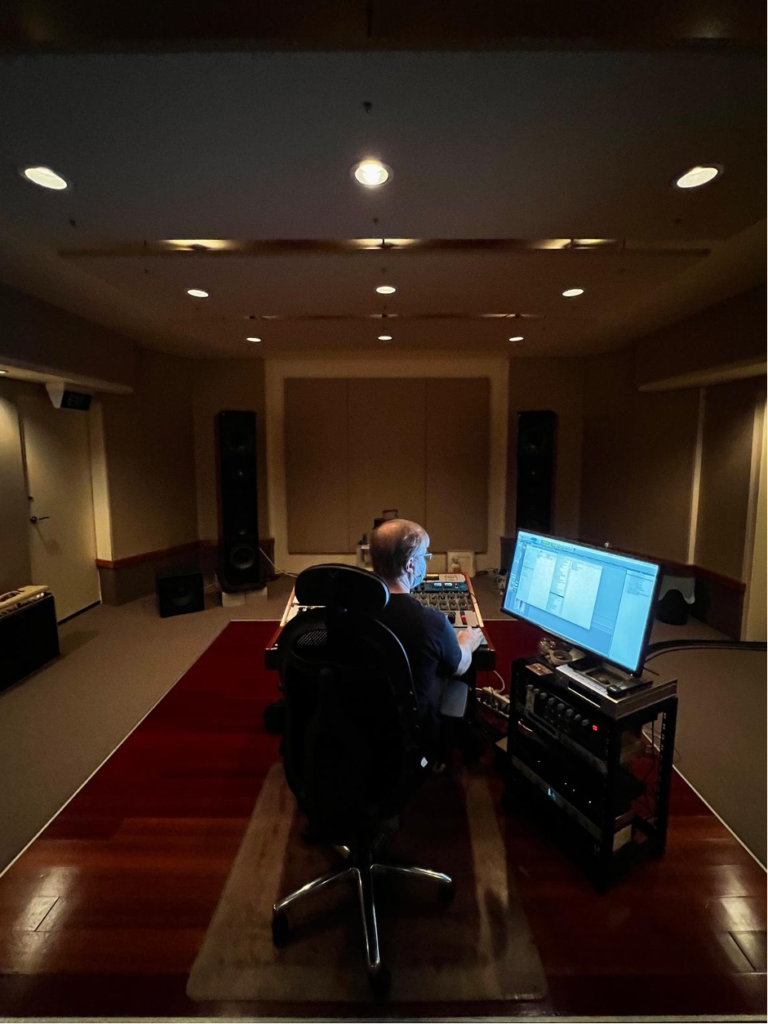 Last of all here is Adam Dempsey mastering the album at Jack the Bear studio. This is always one of my favourite parts of the process, because you get to hear everything through the lens of someone who is hearing it for the very first time.
Listen to 'Getting Over All Of It' out everywhere now & grab tickets to his album release show below!
Sat July 30th The Wesley Anne Melbourne 
With special guests: ROGERSON