McDermott & North Unveil Their Much Anticipated EP, 'The Hollywood EP'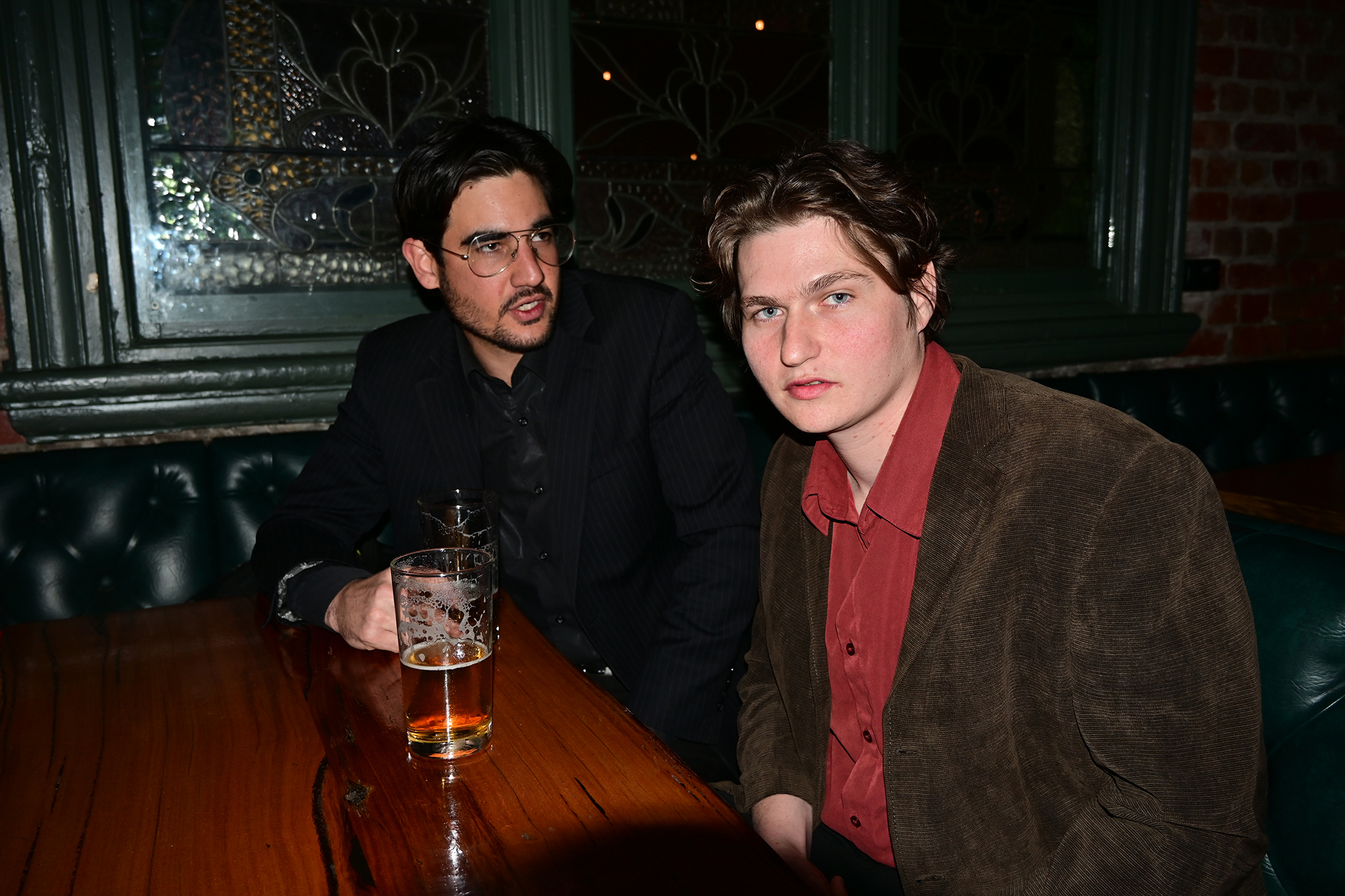 Indie-folk duo McDermott & North have today unveiled their much anticipated EP, The Hollywood EP. The fresh new release follows on from their previous 2023 single, Ally.
A hidden ember, smouldering with potential, sparked 'The Hollywood EP' into existence in 2021 when the beguiling duo of McDermott & North captured the ears of esteemed Australian singer-songwriter and producer Ben Lee. As fate would have it, Lee chanced upon these two enchanting troubadours, entwined in a spellbinding 60s folk harmony. Little did they know that this serendipitous encounter would ignite a wondrous collaboration, birthing a musical opus that would become the cornerstone of Weirder Together Records. Helmed by Lee and his partner, Ione Skye, this EP stands as a testament to the power of unexpected connections and the boundless creativity that arises when kindred souls converge.
Reflecting on their collaboration with Ben Lee, Rhys North shared, "Working with Ben was an exhilarating experience filled with excitement and anticipation. From our Melbourne studio, we sent him the stems of our guitar and vocal tracks, which he transformed into fully produced songs from his Hollywood studio. When we received the final tracks, I was instantly captivated by the remarkable production. Each song possesses its own unique personality, and we couldn't be prouder of them."

Paddy McDermott added, "Collaborating with Ben Lee was an absolute joy. Despite the distance between us, our musical connection was seamless. We recorded the guitar and vocals in Melbourne and entrusted Ben to add the other instrumental layers with his expertise and musical brilliance. Working with someone I've admired for years was a dream come true, and his creative input elevated the project to new heights."
The culmination is a breathtaking testament to McDermott & North's extraordinary gift for crafting mesmerising melodies and poetic verses that transport the audience through the corridors of time. With each note, their music becomes a portal to forgotten eras, evoking a kaleidoscope of emotions that swirls within the listener's heart. Every track unfolds like a captivating tale, intricately interweaving a tapestry of sound and sentiment that leaves an indelible mark on the soul. Prepare to be swept away on a journey where the boundaries of imagination blur, as McDermott & North invite you to lose yourself in the spellbinding narratives they effortlessly create.
The Hollywood EP is available now everywhere via Weirder Together Records.