Menajerie Reveal Intoxicating New Single, 'Holding Pattern' and Announce Debut EP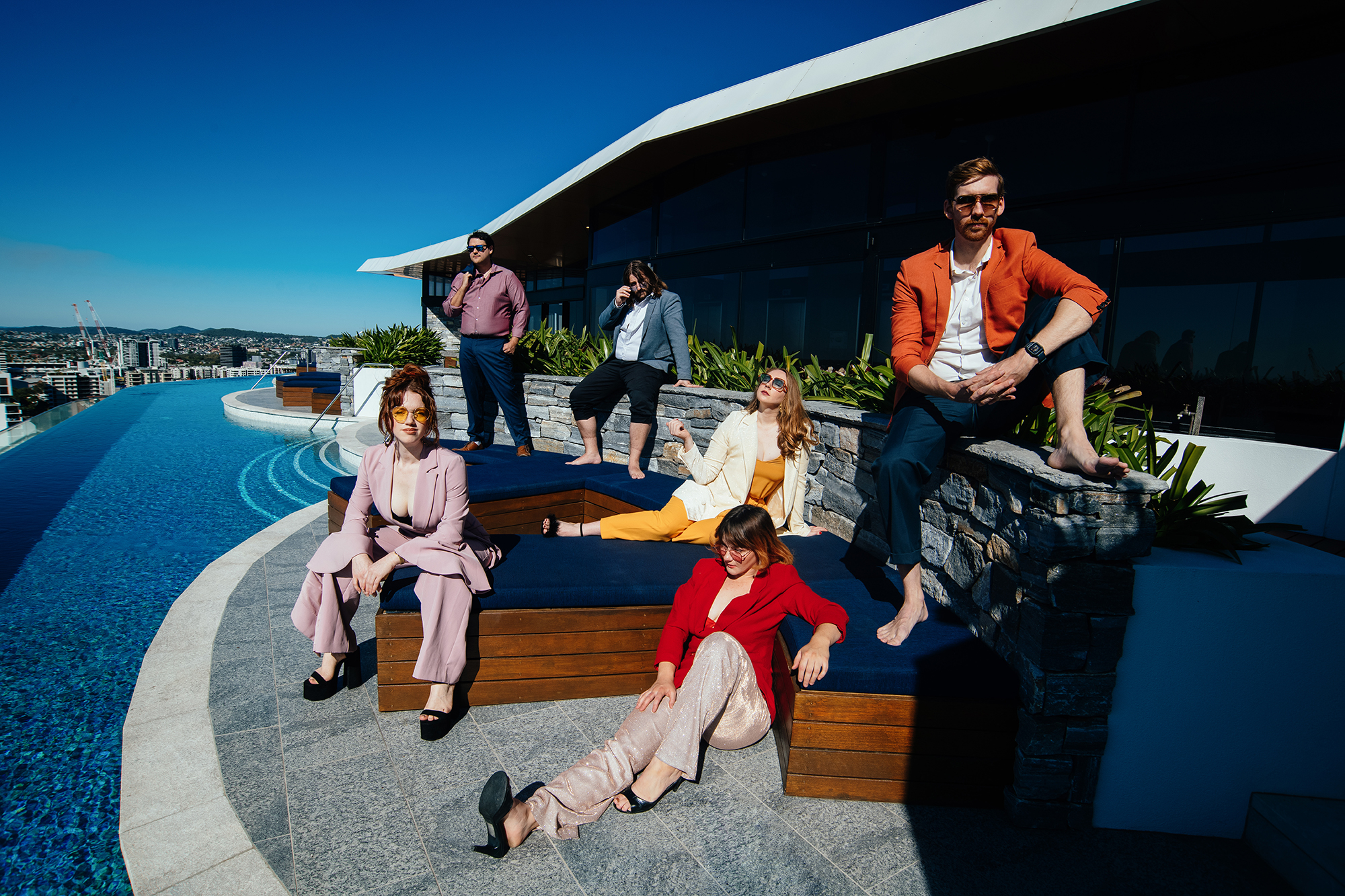 Stepping into the spotlight, Menajerie emerges as a captivating neo-soul ensemble from our very own Meanjin/Brisbane. With their highly anticipated debut EP 'Selective Deafness' set to drop on September 29, this eclectic trio of mesmerizing female vocalists is ready to enchant audiences. Setting the stage on fire with their sultry allure and an intoxicating blend of passion, they offer a tantalizing taste of their upcoming EP through the release of their slow-burning lead single, 'Holding Pattern,' released just last week.
At the core of Menajerie's magnetic presence lie its three mesmerizing frontwomen. Anchored by the enchanting Gracie Mack, whose talents shine through on keys and vocals, alongside the powerhouse vocals of Rosa Mack and the fiery charisma of Mel Galletly, this trio exudes an undeniable charm. With a flair for weaving silky melodies and crafting poignant lyrics, they effortlessly entwine their voices, creating an irresistible tapestry of sultry grooves that's bound to leave a lasting impression.
This debut EP, featuring eight captivating tracks, serves as a canvas for the band to unveil their musical journey. It's a journey defined by the seamless fusion of laid-back, sophisticated soul and adorned with alluring rhythms and gravity-defying funk. Yet, at its very core, this musical odyssey is guided by lyrics that gracefully tread the line between unfiltered, raw reality and a playful, tongue-in-cheek sensuality that keeps listeners both entranced and amused.
"This debut EP traverses all aspects of the creative human experience through introspection, humour, and grief and showcases the band's eclectic musical experiences."  – Gracie Mack, Menagerie.
The lead single, 'Holding Pattern,' delves further into the intricate web of frustration that comes with being entangled in a self-imposed loop. The song's commanding lead vocals exude a simmering blend of passion and allure, gradually building to an electrifying climax harmonized over a gritty shuffle. 'Holding Pattern' is a bold and intoxicating composition, a cauldron of emotions that boils over, offering a musical reflection of life's intricate patterns with all their complexities.
With 'Holding Pattern' as a tantalizing glimpse into their sonic journey, Menajerie's forthcoming EP 'Selective Deafness' promises to be an enchanting exploration of soulful depths and rhythmic delights.