Perth Rockers Methyl Ethel Announce National Tour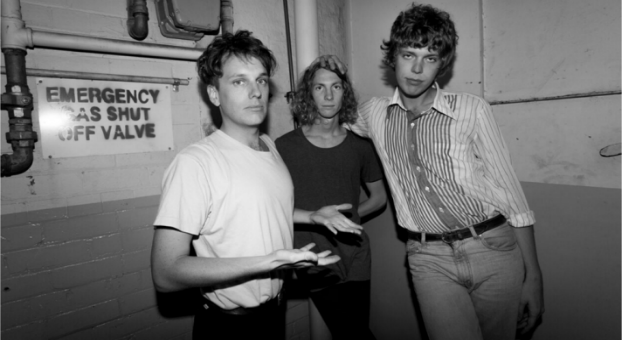 Methyl Ethel are the latest signing to the illustrious 4AD roster, the same label as musical heavyweights such as The National and Purity Ring. To celebrate, the Perth indie-poppers have released a new music video for Idee Fixe and announced an Australian tour in April.
Hailing from the remote fringes of Perth, linchpin Jake Webb started Methyl Ethel in 2013 as a way of getting his bedroom recordings out in the public domain. The trio has now grown into a must-see live act and have been shortlisted for the Australian Music Prize alongside Courtney Barrett and fellow Perth act Tame Impala.
After the success of debut album 'Oh Inhuman Spectacle' and tireless touring, the trio have dropped a new music video for opening track Idee Fixe. Highlighting the solace and alienation of fame, the music video follows the haunting tale of a young girl and the decline of her lifestyle as she battles with the paranoia and smothering nature of paparazzi and spotlight.
The song itself is similar to that of the music video in its haunting, polarising nature. The subtle addition of strings underlying the effected guitar makes for a glistening sounding instrumental base. Meanwhile, Jake Webb's vocals pierce through the mix, adding a sense of loneliness to suit the mood of the video.
Methyl Ethel will be playing in Melbourne, Sydney, Adelaide and Perth, bringing with them art-pop outfit Jaala.
Methyl Ethel Tour Dates
THURS 14 APRIL
Northcote Social Club, Melbourne
FRI 15 APRIL
JIVE, Adelaide
FRI 22 APRIL
The Rosemount, Perth
SAT 30 APRIL
Plan B Small Club (previously Good God), Sydney, NSW
Get Tickets HERE