Midnight Oil Announce Reunion & Tour Plans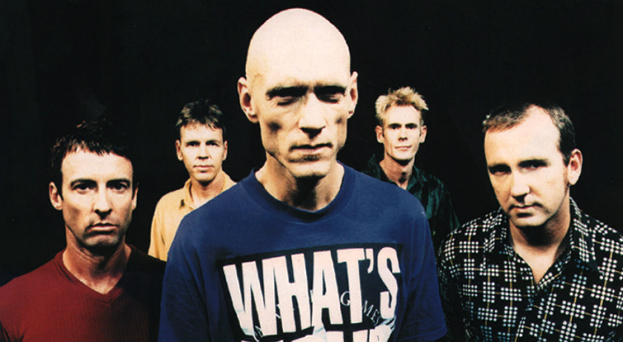 Australia has woken up this morning to great news that iconic Aussie rockers Midnight Oil have reunited and are set to tour Australia in 2017. That's right! Peter Garret's unique dyslexic dancing is back for us to enjoy once again.
Back in 1972, Garret answered an advertisement for a band called Farm, and by 1975 the band was touring the east coast. By late 1976 Garret moved to Sydney to complete his law degree and Farm changed its name to Midnight Oil, which was drawn out of the hat.
Midnight Oil went on to release three albums, ('Red Sails in the Sunset', 'Diesel and Dust, and 'Blue Sky Mining') which each one reaching #1  in the Australian music charts.
Amongst a multitude of honours, both Power and the Passion and Beds are Burning have been listed by the Australasian Performing Right Association (APRA) in the Top 30 Best Australian Songs of all time.
Before Midnight Oil brushes off the cobwebs from their guitars and drum kit, Garret will release his first solo album, with full details being revealed in the coming months.
When Garret was writing his memoir 'A Big Blue Sky,' he was fighting the urge to pick up the guitar and write songs. "I'd get to 4 or 5 o'clock in the afternoon and try and get the words done in the day and then felt the guitar sort of calling me. This probably causes the horror to my Oils colleagues to think I'm finally picking up [the guitar] but it's some 10 or 15 years really since I'd felt music at all and it was kind of nice.
"I thought well I'll take this sweet moment while it's there, who knows where it'll end up but at least I got the chance to play guitar at the end of writing Big Blue Sky," said Garret.
The band announced the reunion on Facebook stating, "We wanted you to be the first to know that the five of us are planning to do some gigs in Australia and overseas during 2017". This will be Midnight Oil's first tour since 2002, however it's unknown at this point where or when the tour will take place.