Moana Show Off Their Many Talents Through Their Latest EP, 'Feet In The Ground, Eyes To The Sky'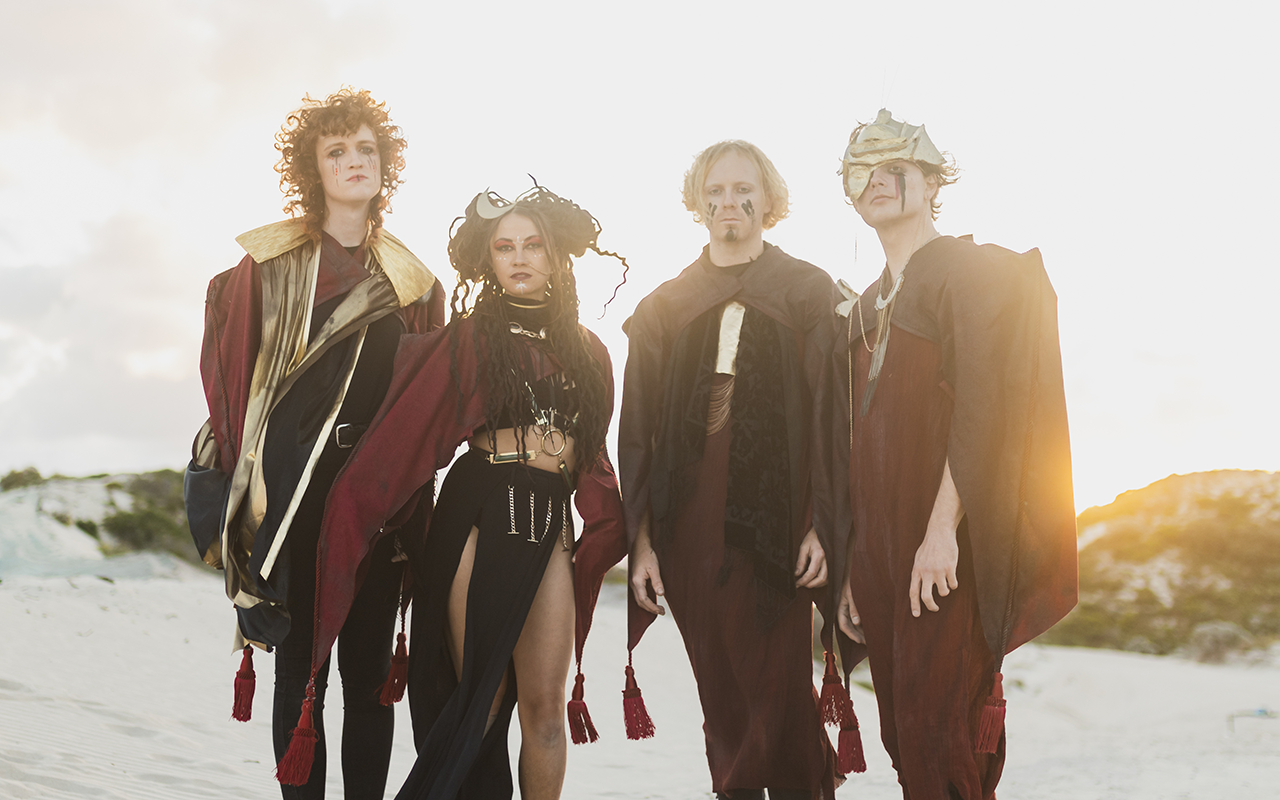 Perth Art/Psych rock outfit Moana have returned with a brand new EP, Feet In The Ground, Eyes To The Sky. The new EP follows on from their breakthrough 2019 breakthrough album, In The Allure.
Feet In The Ground, Eyes To The Sky is five tracks of interesting exploration, covering a range of musical soundscapes that is quite the journey from start to finish. The intro track, I (Kingdom) is an epic eight minutes of pure musical adventure, a theatrical experience that is something similar to a post-apocalyptic movie scene. From here the EP builds the storyline with some epic moments through tracks, II (Temple) and some slow yet driving moments in The Cry Of The Banshee eventually leading to the lead track, Immortal, a slow build to a huge close.
The recordings were done during the same time as In The Allure, however Moana felt that these moments deserved their own identity as a release of it's own.
"The EP is our most heartfelt creation to date. Feet In The Ground, Eyes To The Sky is an exploration of two parts…these two different sides saw the music evolving more conceptually than previous work and expanding upon the progressive and symphonic side of contemporary rock music. An exciting new layer upon our previous releases.
The prayer of this work will forever hold special meaning to me  – 'Feet In The Ground' – keeping grounded and strong in my spirit where [previous releases] 'Kingdom' and 'Temple' live as emblems of the self-discovery and transformation I have survived in my youth to be a strong, grounded, indigenous woman of the earth. And 'Eyes To The Sky'; where my spirit is forever expanding, growing, learning and morphing in wild feminine expression, traversing the worlds beyond the worlds, searching for deeper, truer love and beauty. Free and fearless in her approach to her life and art." – Moana Mayatrix
Moana have created an EP that is theatrical and entertaining in it's own right. From start to finish it has moments that showcases the bands talents as unique songwriters. The band recently put on quite the show in their home town and as you'd expect, all the theatrics were on display. Check out some of the photos from the night below.
Feet In The Ground, Eyes To The Sky is available now, everywhere.