Modern Error Drop Debut Album, 'Victim Of A Modern Age'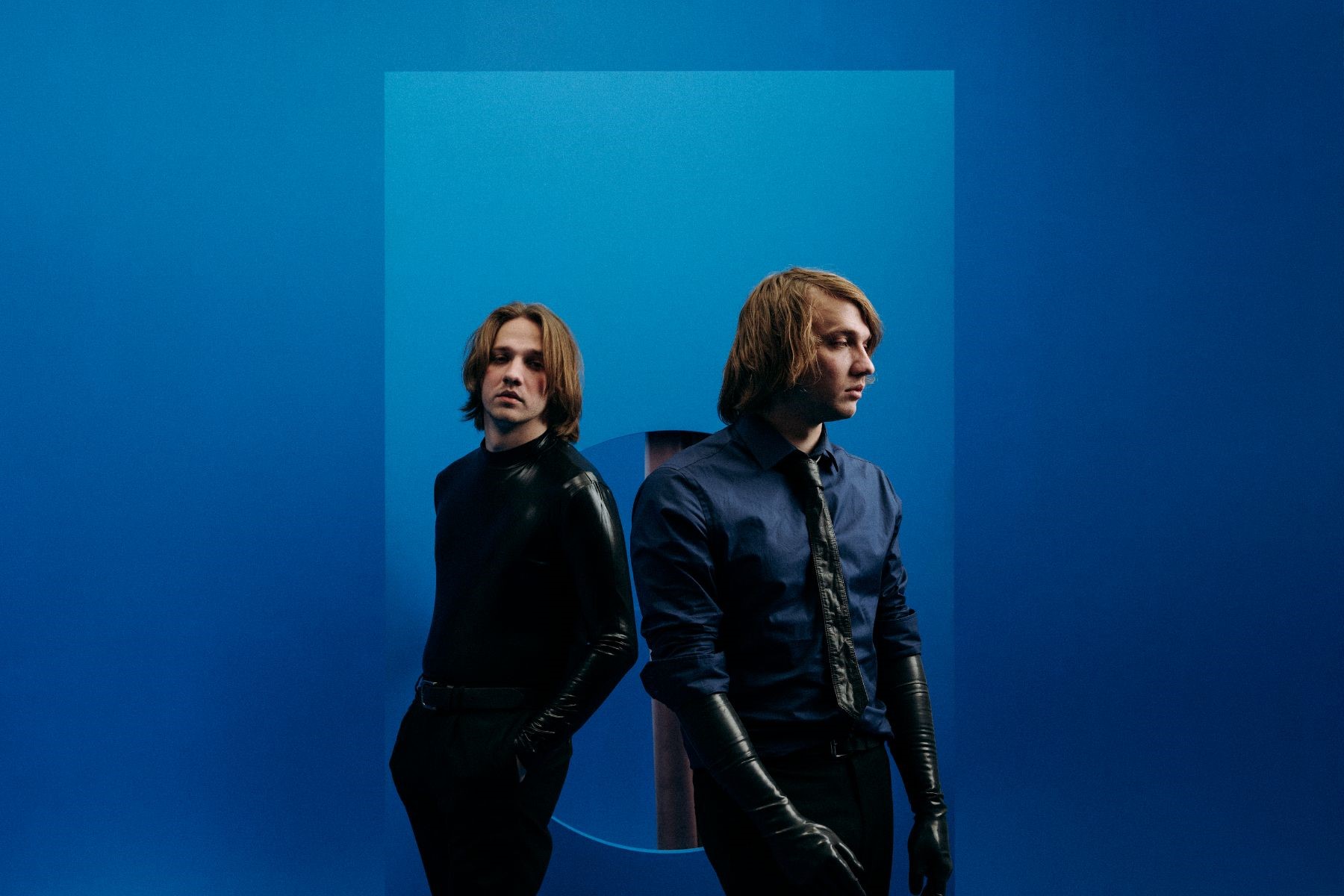 'Victim Of A Modern Age' is a record for people who question everything (*existence); who am I?; who are we?; why are we here? The LP highlights the duality of light and dark, the natural and the manufactured, through thought-provoking lyricism and ostentatious production. This notion is further emphasised by the brother's nominating to explicitly split the record into two distinct halves, creating a fierce and raucous journey and a magnificent all-around debut.
This taste of tension is explored in the records' opener, 'Modern Age', as Modern Error use crescendoing synths to pique the listener's interest and kickstart the record profoundly. This crash lands into the second track, 'Error of the World', as outcries of backing vocals remind the listener of some of 30 Seconds to Mars' more invigorating stadium sing-a-longs.
Track three, 'A Vital Sign', emphasises the tempting light of the digital life we now all live, shown through the lyrics; "we lose control, try to be seen". This is reinforced by the tracks' velvety synths and sparse electronics, highlighting the themes of how fragile our minds and desires can be and how they materialise online.
The introduction of the fourth track, 'Exit Obscured/Restricted To The Earth', rumbles with thunderous drums underneath delicate vocals. These vocals then crescendo and resonate as Zak sings, "caught in this way of life, can't let it die cause I'm still here", highlighting the hollowness that many of us suffer under in our current cultural and social setups. Beautiful piano then commands the atmospheric outro, expressed as a metaphor for all our shared life experience. That is a battle between our instincts and the way we may want to live our lives at war with the explosive technological advancements that force us to live a certain way.
'Curtain Call' is an intimate exploration of the emotional spiral and thought process of reflecting on what we've done in our time on earth and is it enough. It's expressed through haunting words portraying this struggle with depression; "I know you can't hurt forever, but I can't stay forever". Dreamy vocals and atmospheric guitars let the listener sink into these feelings of despair.
The glittering and falling piano intermission of 'Something Broken, Somewhat Isolated' introduces autotune monologue of an introspective mind, once again following the record's themes of self-doubt.
The eerie prelude of '[II] Human Error' creates a stark contrast between the two parts of the album and prepares the audience for what's to come in the best way. This leads to previous single, 'The Truest Blue', invoking feelings of anxiety and anger in an affirming way through bubbling drums and relentless synth.
The following two tracks, 'Feel Like Violence' and 'Only One', juxtapose anger and rage with hope and aspiration. The brothers build up rumbling drums before dropping into' Only One's reflective ebb and flow. Lyrically, the song kicks off with a commentary on being too caught up in inconsequential baggage; "we should be here to find ourselves".
If you feel like your emotions and heart take charge and control what you do, 'It's Just A Feeling' is the song for you. The piece explores the tension between trying to be realistic while being strongly driven by your heart. The track does this in a beautifully affirming way.
Second last track, 'Euphoria/Visions of Ecstasy', creates this feeling of slight disorientation of being lost in your thoughts and questioning everything. The husky vocals over bubbling bassline emphasise this. The brother duo depicts a deep impenetrable sphere of the mind with the arrangement of this track.
The piano outro creates a peaceful passage into the album closer, 'New Age Vibrance'. It's a beautiful amalgamation of the themes explored in the album and ends with the listener feeling comforted and optimistic. With key lyrics and musical phrasing brought back, it's a magnificent end to a pensive and artful record.