Modern Error Expand their Sound with Latest Single, 'The Truest Blue'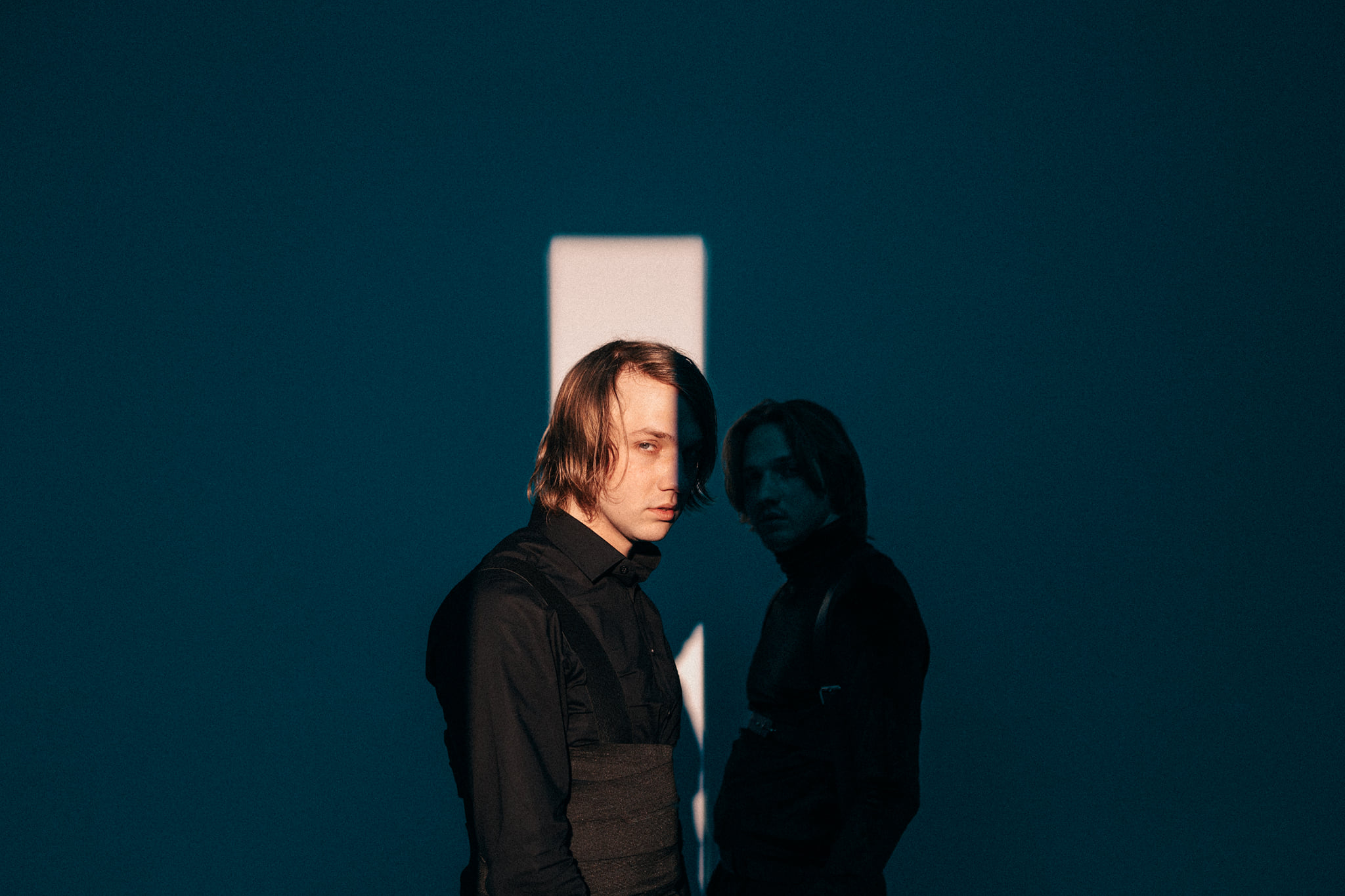 British post-rock act Modern Error are expanding their sound with each release, but breaking sonic territory is not a new thing for the Pinchin brothers. The latest single 'The Truest Blue' – released 18 October – is the band's third single this year ahead of their debut album Victim of a Modern Age, due January 2022.
Fresh Rude Records signees Modern Error have been sharing their creative vision with the world since 2017 and only soared upwards with their debut EP Lost in the Noise in 2019. Latest offering 'The Truest Blue' is a brooding track that simmers with angst and discusses fear and letting go in the digital age – a critical observation that seems to be a recurring theme in the previous singles. This is put brilliantly in the first line of the chorus, "We're living in a dream, but not heavenly healing."
The track opens with pulsating beats and rumbling samples that evolve into glitchy programmed drums and menacing synths. Restrained live instrumentation comes in for a layered anthemic chorus with soft melodies and a noisy turnaround that attacks in bursts throughout the second verse. Unsuspecting distorted drops in the breakdown seize the listener before a bright dotted synth and soothing pads meander through the bridge for an ethereal finish. Frontman Zak Pinchin's commanding vocals demonstrate impressive dynamic range in the song, from whispers and falsettos to urgent screams and soaring highs.
The band launched a release campaign on social media in the lead up to the latest single with snippets of a forthcoming video, as well as cryptic pictures with numbers and words to tease fans. Vocalist Zak is seen freefalling in slow-motion then revealing a mirror and doorway obscured by a silken sheet in an all-blue set, juxtaposed by shots of masked figures emerging from a sticky substance as if being reborn. The clip for 'The Truest Blue' is due for release on 18 October to accompany the single.
Previous singles 'Error of the World' and 'A Vital Sign' have received many spins on triple j, with both clips added to rage and the latter added to rotation on SYN FM. Modern Error have also seen support from the likes of Something You Said, Listen Loud and Milky. If the three exciting singles the band have shared are anything to go by, Victim of a Modern Age will be an entirely original and relevant concept album from one of the most promising artists we've had the pleasure of supporting.