Modern Error Search for Answers in Love with A Vital Sign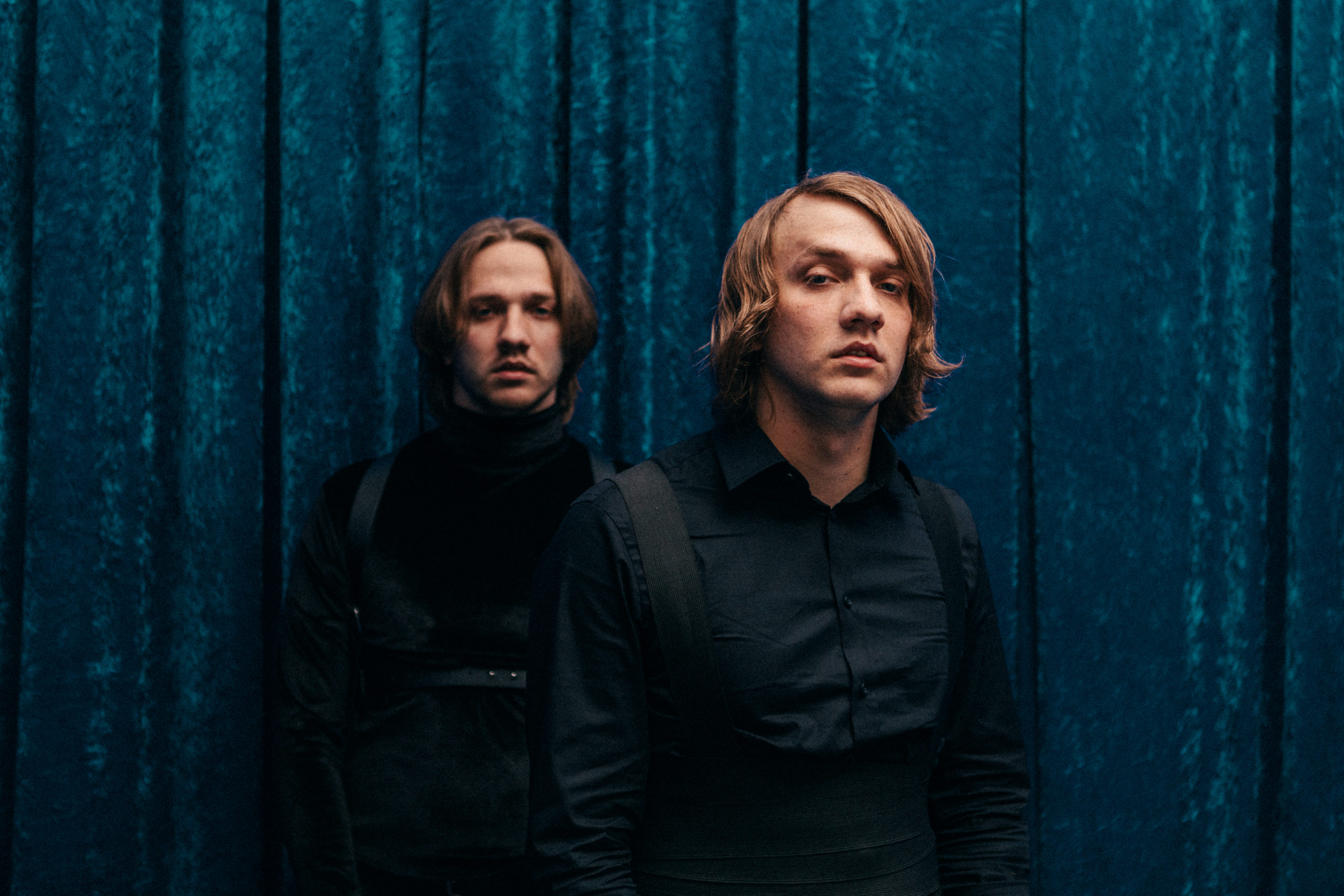 British experimental rockers Modern Error formed to share their unique vision of the world and offer their statements to incite reflection and change. It is important to question all aspects of life and make your next move deliberately with intent, something the band has achieved since making their mark in 2017. Their latest single A Vital Sign delves deeper into their psyche for answers to love and what it really means.
Founded by brothers Zak and Kel Pinchin, the very name Modern Error encompasses all that they stand for and what they are here to do. The provocative new single – released 6 September with an accompanying video – is a heartfelt anthem for those trying to make their way through the existential dread of insignificance and the necessity of love in a changing world. A Vital Sign is their second release since signing to the esteemed Rude Records and the reception of their evolved sound has been positive worldwide.
A Vital Sign is "meant to be as if searching for an answer in love, and questioning all that love is; Feeling as if the world has changed you to now misunderstand its intention and meaning," explains vocalist Zak Pinchin. "With a world shifting, so are people's needs and I think that raises a question of modern love in a modern world: Do we love or do we just love to be loved?", Zak continues. "A Vital Sign was made to search what I felt on this subject and expose my thoughts on it."
Brooding synths and programmed beats lead the forlorn isolated verse into an explosive chorus of syncopated drums and huge riffs with melancholic harmonies. Elegant guitar melodies ring out over muted strums as layered vocals scatter through the spacious second verse. A swelling bridge of pulsating synths and tom fills paves the way to a heavy breakdown with chunky guitars and busy drums. An almost uplifting climax to a desperate final chorus sees the song fade off into a soundscape of buzzing pads and delicate keys.
Previous single Error of the World was supported by Rock Sound (UK), saying the track is "brimming with anthemic depth and rousing euphoria readymade for the biggest stages the world has to offer," and was added to Spotify's The Pit, Apple Music's The New Rock and Amazon Music's Fresh Metal playlists. The music video for A Vital Sign was also added to rotation on our very own ABC's rage, with cinematic elements tying it in to that of Error of the World. The rhythmic editing of the clip shows multiple frames of the same scene – two dancers struggling to grasp each other – unravelling from top to bottom then left to right.
The video also features 'flowerface', "a person hidden behind a mask of surface level beauty in order to cope within a real-life setting," the band explains. "We follow 'flowerface' and see him begin a trajectory of broken heart syndrome as he loses his own idea of love in his heightened modern world." The two dancers caress then reach for each other, obscured by blinding light and hindered by sheets over their faces. This visual story – directed by Zak himself – symbolises the loss of real connection at a time when we are more digitally connected than ever before.