The Monster 2017 Listen Out Lineup Has Arrived!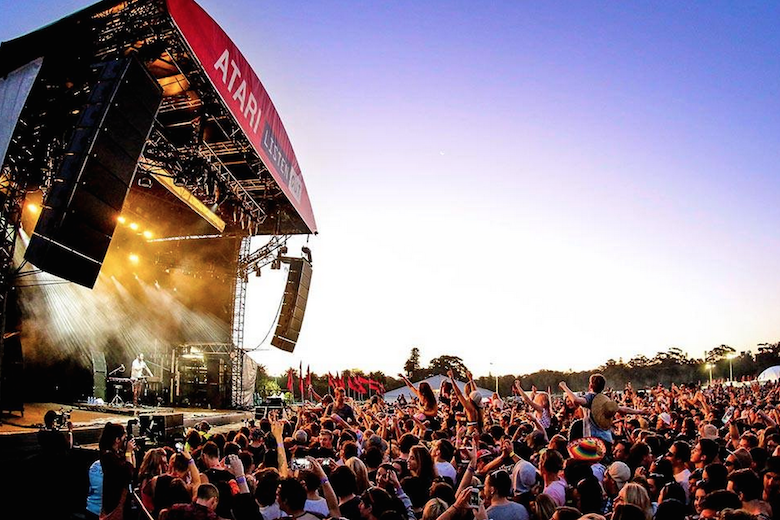 Listen up dudes and dudettes, Listen Out Festival has dropped an all star studded lineup that will breathe a beautiful sigh of relief and hope into your hump day blues!
Pulling out the big guns, Listen Out is packed to the Dave and Julie Rafters in the very best of pop music, with the likes of Future, Bryson Tiller, and Duke Dumont leading the charge. Also coming to provide the goods will be Mac Miller, the man whose groundbreaking single is now the name of America's biggest w*nker.
Joining the stacked lineup are homegrown favourites Safia and PNAU, with upcoming artists Mallrat, Vallis Alps and Touch Sensitive getting the opportunity to shine on the big stage.  UK producer Green Velvet and the New York-based Jai Wolf also jump onboard for the four city touring festival.
The festival will visit Melbourne, Perth, Sydney and Brisbane only, so Adelaide, sorry, but hang tight! For the full lineup, dates and tickets, check below.
Listen Out Festival 2017 Lineup:
Bryson Tiller
Duke Dumont
Future
Getter
Green Velvet
Jai Wolf
Kučka
Little Simz
Mac Miller
Malaa
Mallrat
PNAU
SAFIA
Touch Sensitive
Vallis Alps
What So Not
…joining
Alice Ivy
Annie Bass (Sydney Only)
CC:DISCO (Melbourne Only)
Muto (Melbourne Only)
Ninajirachi
Nyxen
+ more TBA
Listen Out Festival 2017
SAT 23 SEP
Catani Gardens, Melbourne
SUN 24 SEP
HBF Arena, Perth
SAT 30 SEP
Brazilian Fields, Sydney
SUN 1 OCT
The Sporting Fields, Brisbane
Get Tickets HERE