Moss and BRIA Chat About Their Recent Collab, 'Speed Dial'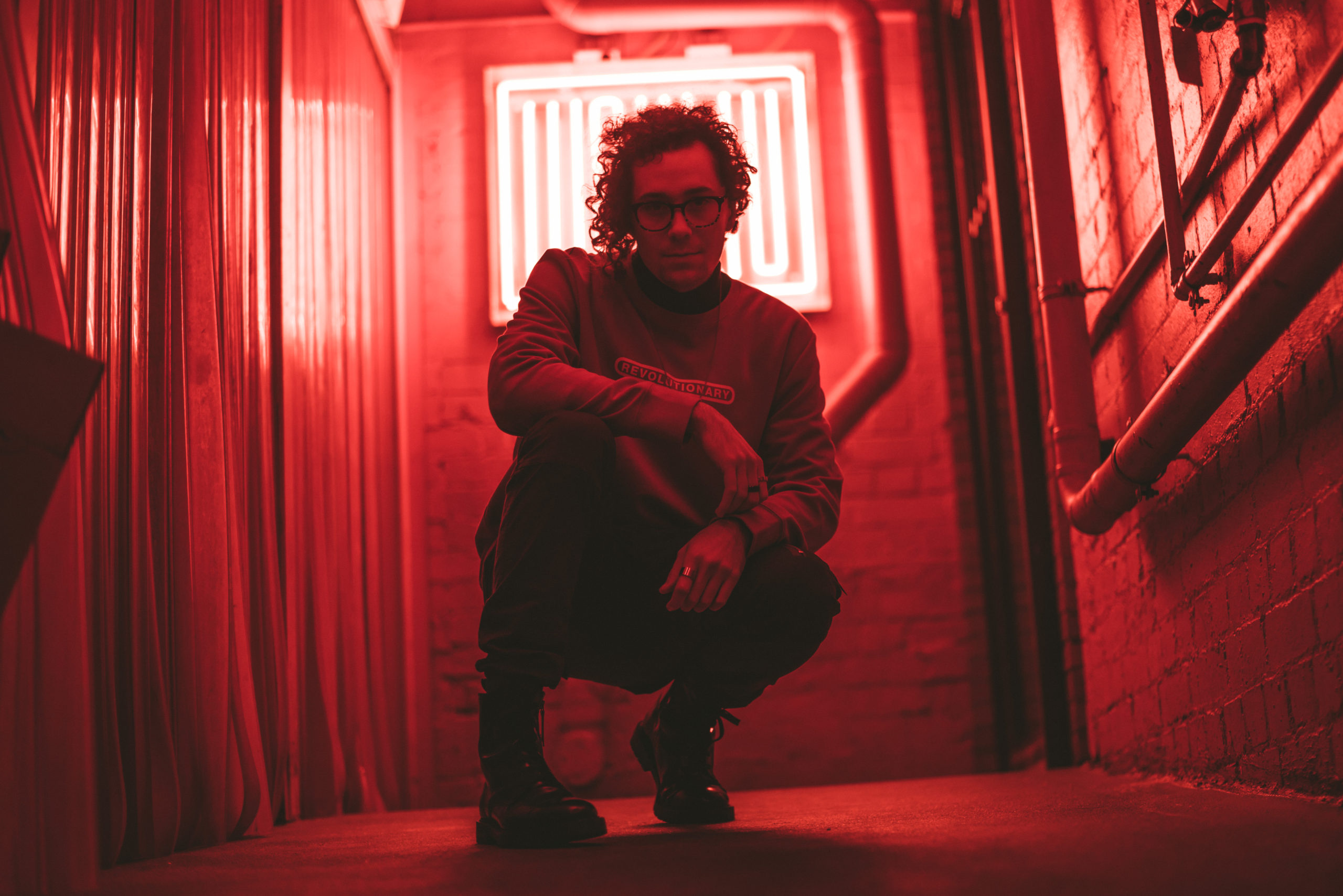 Wadawurrung man now Sydney-based producer, Moss recently teamed up with Brisbane singer-songwriter, BRIA to unleash the alt-dance style slapping tune, Speed Dial. It follows on from Moss' massive jam he released earlier this year, Sabre Teeth (feat. Genesis Owusu).
Speed Dial is a heavy bass hitting number that sees Moss' production skills hit the roof. The added vocal delivery of BRIA make this tune the complete package. To celebrate the release and to get to know both artists better, we had them sit down together for their very own Q+A.
Q: Hey BRIA! In a few sentences, hit me with the BRIA sound
A: I've often described my sound as a race-car made of fairy floss! Given the content of SPEED-DIAL I think it's quite fitting. ZOOM ZOOM!
I'm super invested in hyper-pop but seeing where the genre is going sound-wise I feel like I slot nicely in the future-pop realm whilst still incorporating those elements.
Q: So tell me about the lyrics of SPEED DIAL, and the inspiration behind them?
A: SPEED DIAL reflects the duality of a bad bitch anthem! Moss, I remember in the first session we had we were all about the vision for an uplifting feminist BOP. I consider myself a fairly bold person [I like to be forward ;)] so I thought this paradigm would be easier for me to write through than it was.
Despite the empowered look that I wear, I'm still human and want to be loved just as much as the next guy. This kept slipping into the verses, so by the bridge I fully embraced the fact that I was a bit of an unreliable narrator. Reading the lyrics vs. listening to the song is kind of like getting cat-fished.
Q: Is this narrator of SPEED DIAL a bestie???
A: Absolutely! She isn't written about any particular experiences I've had, but I still see a lot of her in myself..
I think she would like Taking It Off, and I think I would like her <3
Q: Where does your songwriting approach usually start? Jamming out chords, lyrics or a hook / melody?
A: When writing on my own, I have a bank of voice-note melodies waiting to be the next BRIA track. I usually just listen through them until one of them bites me. Otherwise, I let my collaborators dictate the process – if they start with chords, I'm starting with chords that day! My number one priority in any session is to serve the song.
Q: After seeing your songwriting process in full force, what artists do you think helped inspire BRIA?
A: My biggest inspirations have been predominantly female talents. Kylie Minogue and Gwen Stefani are the obvious ones – bootleg VHS tapes of their concerts kept me up past nap-time. I grew into Ainslie Wills, Imogen Heap and Bat for Lashes. I find these women cultivate into sounds like Caroline Polachek and Robyn – who I've been compared to and LOVE.
Q: What else is coming up for BRIA?
A: My voice memos are currently stacked up so that means I have a LOT of singles coming. Until then I'm always active on my TikTok <3 BRIA world domination.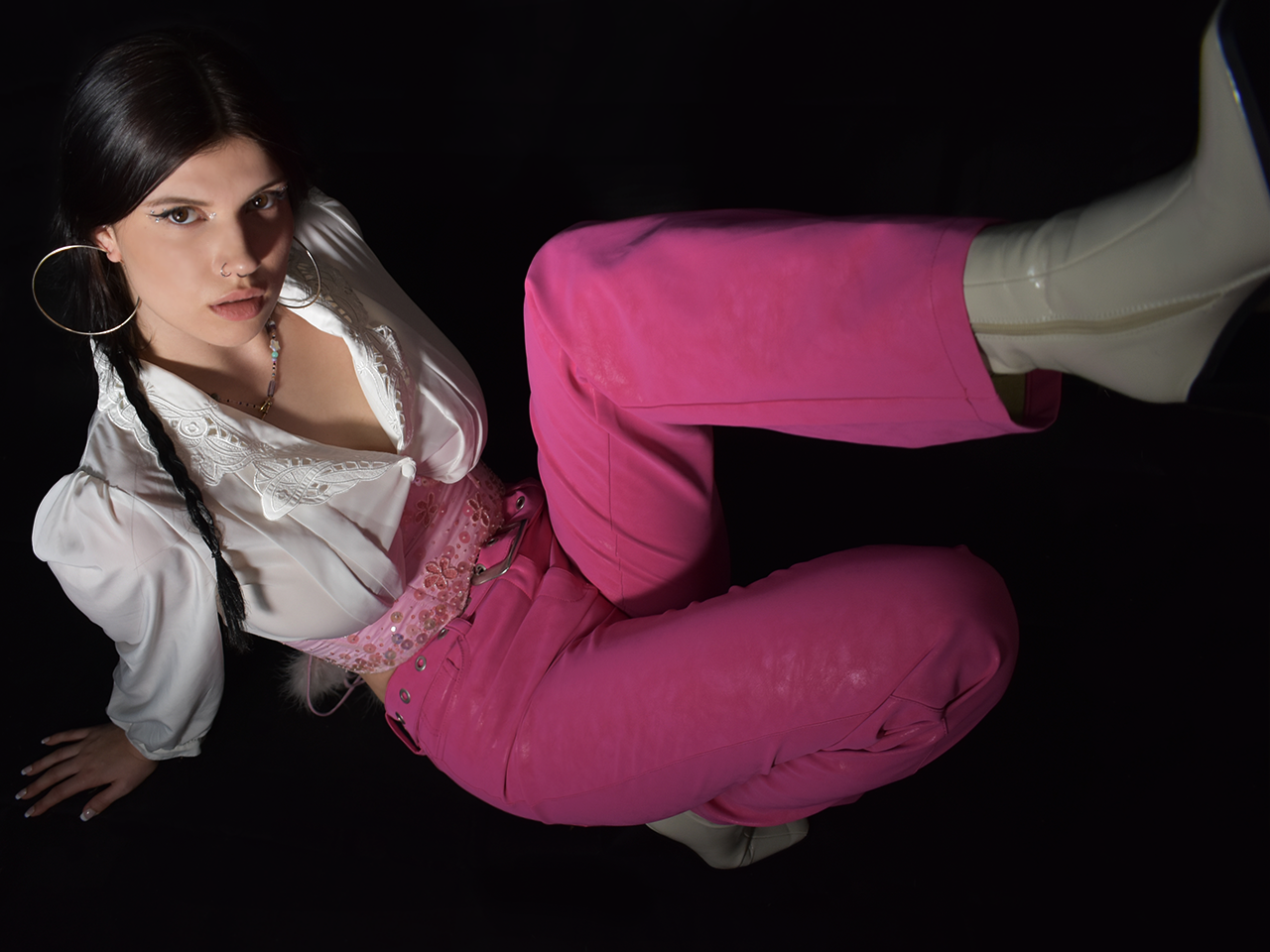 Questions from BRIA for Moss:
Q: Hey Moss! Can you describe your sound for anyone who isn't familiar with you yet?
A: Hey! I make music that revolves heavily around bass – combining organic and cinematic elements throughout to tell a story but also keeping it electronically charged.
Q: Tell me about the sound you went for with SPEED DIAL! Does it differ in any way from your previous releases?
A: SPEED DIAL is such a culmination of all of these elements. From fast cars to phones, I really wanted to set the atmosphere of the track in a way that continues to support the stories told. Your sound BRIA is so distinctly cool as well, and combining this I wanted to give a Hyperpop x Bass hybrid to the world in SPEED DIAL.
Q: Your track prior to our collab, "SABRE TEETH" showcased the world to your Wadawurrung heritage and took out the winning spot for Triple J's DIY Supergroup Competition! What inspired this track?
A: Genesis Owusu came through with such a strong anti-racism message and using the Didgeridoo was my own way of accentuating it. I had already been recording and shaping a lot of Indigenous elements to incorporate into my music and art, and with those resources it was the perfect storm of bringing that all together.
Q: Does your Indigenous background influence your creative process in other ways?
A: Storytelling is the heart of Indigenous culture, and I curate my music to be like an audio movie.
I've had people describe my music as cinematic before – I think it's really fitting. Even if it doesn't always sound like a soundtrack it's always going to have the elements of the Moss storytelling throughout. I'm a visual person, I always write with an image or one that I've formulated in my mind. A song is a story that I've created to tell the world – It's about what sounds I choose and how I sculpt the space and narrative of the song.
Q: It's interesting that you see your songs in a cinematic format! What kind of film do you think SPEED DIAL would be?
A: Oooo this is good. Maybe an action filled romance? Double-crosses would definitely be thrown in the mix as well. Fast paced and slightly furious at the lack of replies, but I'm going to say that the romance comes true in the end of SPEED DIAL – The Movie.
Q: Tell me what's next for Moss?
A: Well I don't want to give away too much, but I have a new remix dropping very soon and live shows on the horizon. I've been preparing a lot of visuals to make my shows a distinct Moss journey and I can't wait to be on the road.
Speed Dial is available now, everywhere.