New Music Friday #4 – 26.05.2017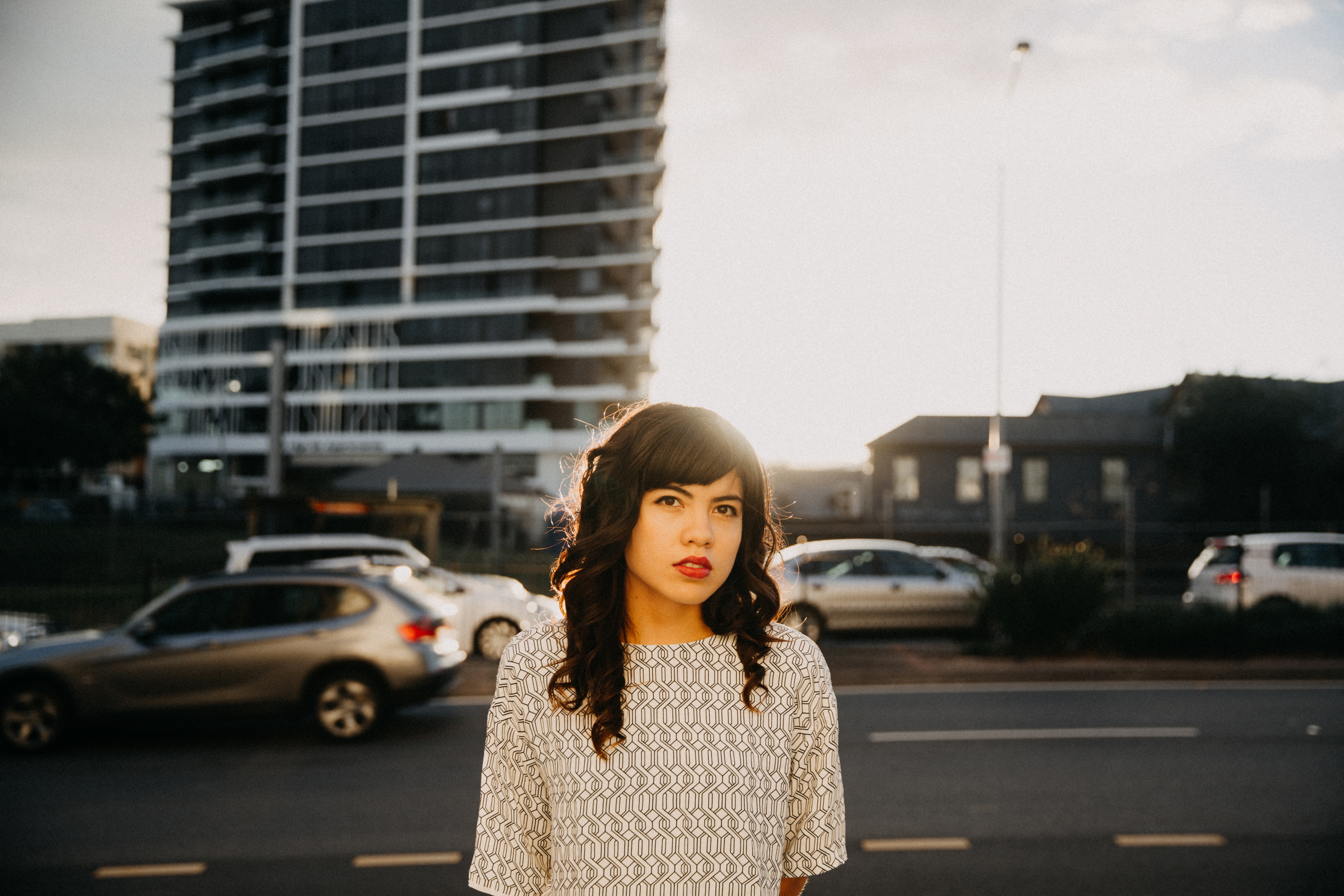 Collating the best new music that dropped on this Friday, this is New Music Friday! Let AAA Backstage curate your week's end with total jams.
Isabel – Patterns
Supporting Airling this weekend, Isabel strikes while the iron is hot with a sultry, neo-soul sweeper, Patterns. Looping whimsy and joyous production under effortlessly groovy vocal styles, Isabel is a hot ticket item flying around Brisbane at the moment. The track speaks to the monotonous routine we usually find ourselves getting stuck in–Patterns is an introspection of our own repetitive tendencies. Whether or not Isabel presents an answer to get some more variety back into your life, her new tune is more than enough to buck up any soul.
Superorganism – It's All Good
Get wicked and wild with Superorganism–a moniker for Japanese vocalist Orono who's unknown and mysterious backing band transcribe a technicoloured new single, It's All Good. Orono has said the song came as an inspiration, among other things, while eating a bowl of Fruit Loops. There's really no better way to describe this spaced out pop jam as a mashed up bowl of hyper-sugar cereal. Superorganism are throwing a very wide curveball Australia's way and we're only just receiving it. By the way, the visuals superbly match the fuzzy, syndicated mess of the tune–almost matching Garbage's Cherry Lips.
Noble Oak – Something More
Going under the pseudonym of Noble Oak, multi-instrumentalist, born Patrick Fiore, sees the world in clear colour and beauty on his new track, Something More. Each time this expansive tune crescendos, something plutonic spurs inside me–as if coming from a classical background, this is music is designated for lone walks in the forest. Something More is as much part of nature as it is a technical feat of musicality. Be ready for a journey of sweeping proportions, as Noble Oak is touching on something truly remarkable.
Howlite – Gothic Romance
Warm those winter woes with Howlite's newie, Gothic Romance. There's no stopping this gorgeous and falsetto-ridden track as it barrels down in its haunting, yet delicate delivery. The musical content appearing just as stark as its accompanying artwork, Gothic Romance is true avant-garde pop music that's dripping in dark folk aesthetics. Its production drones along in the background supporting the looming vocals like an ambient mood bubble.
Taj Ralph – Night Catcher
Merely a youngin' himself, and recently picked up by Horrowshow for their track, Push, Taj Ralph is this country's newest rising star. If you don't know the name now, you will soon enough. A far expanding voice, that's only set to develop further with age, stretches across his fantastic new tune, Night Catcher. Quintessentially Sydney, this 16 year old creates dreamy pop tracks that's filled with confident indie tendencies–think Hiatus Kaiyote-cross-Sticky Fingers. Taj Ralph will, surely, soon see you on a festival stage near you.
ODESZA – Line of Sight / Late Night
Rejoice! The return of Odesza is as good, if not better, than we all anticipated. After kicking so many goals with their 2014 sophomore release, 'In Return', the Seattle electronic duo are back to dominant even further with their rendition of retro-infused late night bass. Line Of Sight, the first of two tracks newly released by the group, features Australian heartthrob Mansionair and WYNNE. Swirling electronics and breakneck bass drops sees this tune elevating the duo's sound even further. Late Night, the later of the new tunes, plays to ODESZA's sample-heavy routine and ends with blistering and nostalgic results.
Electric Zebra – I Blink
\m/ Electric Zebra, the ambitious Gold Coast four-piece are ecstatic on their newly released, heavily anticipated new tune, 'I Blink'. Conjuring influences of Violent Soho, the grunge outfit touch on something so homely yet massively rock embedded at the same time. In terms of progression, from their 'Ambition' EP of a few years back, Electric Zebra find solid ground with thick guitar tones and screechy grunge vocals–care of frontman, Keelan Sanders.