New Music Friday #5 – 02.06.2017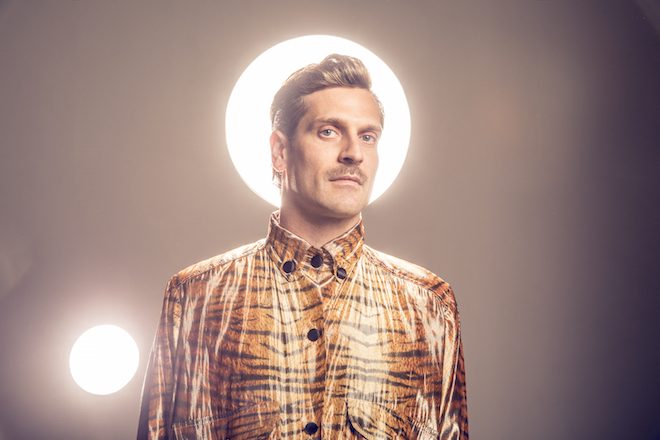 Collating the best new music that dropped on this Friday, this is New Music Friday! Let AAA Backstage curate your week's end with total jams.
Touch Sensitive – Lay Down
It's been a long time between drinks for Touch Sensitive–the former Van She member has since broken his silence with an instantly danceable classic, Lay Down. Immediate grooves run through this return track from the Future Classic producer, much like his 2013 breakout, Pizza Guy. Really, it's just impossible not to dance, tap your foot or shake your shoulders to this tune. It won't be long at all before this is on every festival's PA system. So, Lay Down, we'll see you at festival ground very soon.
Dreamcoat – Aomame
Hot take: if you thought Grizzly Bear's anticipated return earlier this year was a little underwhelming, best turn your attention to Dreamcoat. Aomame is a refreshingly swift and breezy piece of smooth alt-folk from this Melbourne outfit who takes true pride in haunting lyrics and brilliant musicianship. A passive, yet steady pace allows this song to flow amply along with its delicate guitar plucking mixed with very natural instrumentation. Aomame is one for the music geeks to have a sob to.
Crystal Cities – Binary Eyes
With guitar tones sharp enough to slice through cold air, Crystal Cities' Binary Eyes is purely and enjoyable, danceable rock track through-and-through. Complimented nicely under some warmed revered on the vocals, Binary Eyes also employs a mathematical undertone in its delivery. Exploring reality and how much of it we can really decipher, this lo-fi, shifting garage rock track is really a journey of excellent musicality.
Kylypso – Blame Love
Hailing from London, Kylypso's Blame Love is actually a real love letter to indie dance from the area–wrapped in an inviting, vibrant spectrum. Think Friendly Fires, now think Jagwar Ma; now think Caribou. Whatever you're imagining is something amazing and actually quite similar to what Kylypso portray on Blame Love. Slick, smart and highly calculated tropical indie dance and with a pervasive feeling of passive emotions, this track will be a heavy addition on playlists around the globe.
Klubknight – BOT
Ever been to a house party at, like, 2 or 3am and there's always a track spinning in the background that sounds just audible enough through the mass of people? Klubknight may or may not be that group and BOT may or may not be the track. Late night bass and deep synthetics run down in Klubknight's DNA. The duo's new tune has them playing classic Klubknight hands such as the warped vocal samples, to the deep, dirty bass. What has BOT standing out as the Gold Coast native's best, is its impressive techno structure and ability to wrap these heavy electronic elements to perfectly in one neat package.