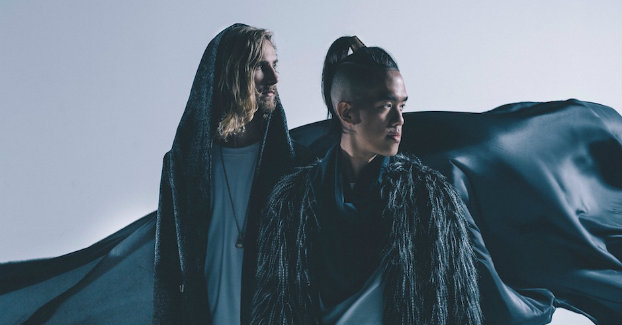 There's been so much new music recently, we've been a little overwhelmed. (Truth be told, we've been prepping our epic Christmas party! Sorry, not sorry) Here's a few of the best new releases we might have missed. Looks like the year is finishing on a high note.
1. R.W. Grace with '#5' ft. Matt Corby
So much talent has been coming out of Perth recently, one of them being R.W. Grace. The singer has just released her new EP Love It Need It Miss It Want It, alongside her new track '#5' featuring none other than Matt Corby. It's a powerful and atmospheric track, it'll send shivers down your spine.
2. Hound. With 'Driveway'
Brisbane punk/garage rock group Hound. have been slowly making a name for themselves with their no-fucks-given attitude and outstanding live shows. They are set to release their second EP early next year and have given people a little taste with their new track 'Driveway'. Get it in your ear holes.
3. Slumberjack with 'Enigma' ft. GRRL PAL
This track is already racking up the plays on Soundcloud, with fans all over the world loving the electronic duo's new offering. Slumberjack worked with fellow Perth locals GRRL PAL on 'Enigma', which fans have described as an "absolute banger".
4. CHVRCHES with 'Empty Threat'
UK electronic group CHVRCHES have taken the world by storm, with their second album Every Eye Openreaching #3 on the Australian charts. They have just released the video for their new single 'Empty Threat' a heart-warming look at outsiders throwing it in and accepting themselves, or more simply, goths at a water park.
5. David Bowie with 'Blackstar'
Weird list right? Slumberjack, Chvrches…and then David Fucking Bowie. But we didn't get a chance to cover his new track, so here we are. It's getting very mixed reviews, as you'll probably see why. Love it or hate it, it's still pretty exciting that he's releasing new music.