Nicholas Allbrook Gettin' His Bowie On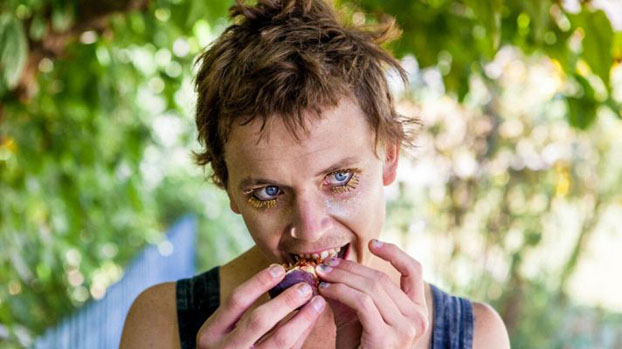 Frontman of Pond and former Tame Impala bassist Nicholas Allbrook has got his Ziggy Stardust-freak on for his music video for Advance.
Advance is the latest of  Allbrook's solo work, giving us a preview of what to expect from his upcoming second album 'Pure Gardiya' due out in just over two months time.
The song and accompanying music video has Allbrook channelling his inner David Bowie with over-the-top instrumentation, non-sensical lyrics, and extravagant uses of bold whites, sparkly dresses, and falling confetti.
Directed by Western Australian artist Matt Sav the music video is an epically flawless combination of gold, glitter, cross-dressing, and the all-around weirdness that is typical of Allbrook.
Nick Allbrook is set to tour his solo work before releasing new album 'Pure Gardiya' on the Friday 27th of May.
Nicholas Allbrook Advance Tour
THU 24 MAR
Pirie & Co Social Club, Adelaide
SAT 26 MAR
Northcote Social Club, Melbourne
SUN 27 MAR
Milk Factory, Brisbane
TUE 29 MAR
Newtown Social Club, Sydney
FRI 1 APR
Odd Fellow, Fremantle
Get Tickets HERE