Nikkita Shares Her Top 5 Tracks To Help Get Into A Positive Mindset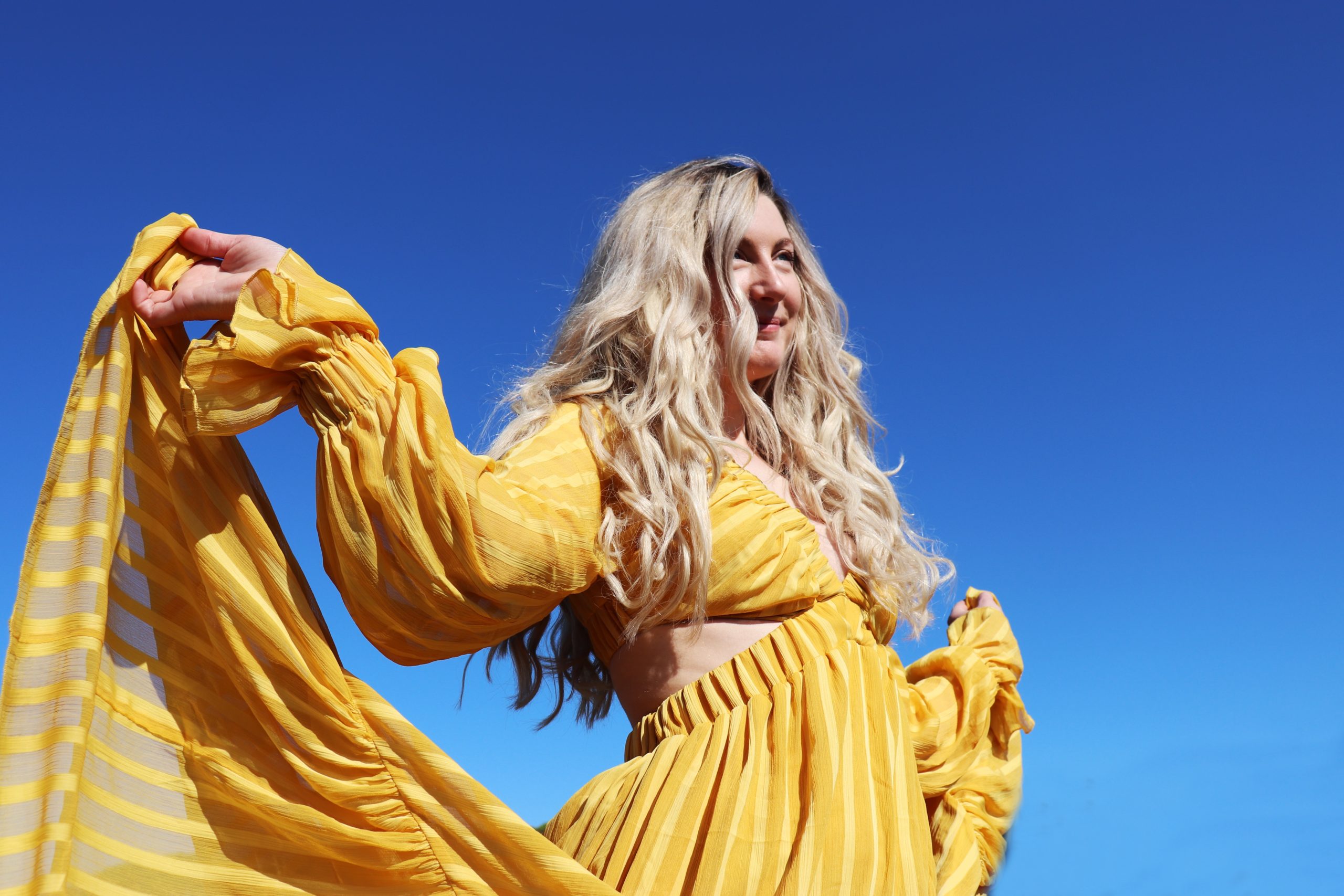 Perth based Indie Pop artist Nikkita has just released her uplifting new single 'In The Sky', which we premiered back in August. Today Nikkita shares with us her top 5 songs that get back into a positive mindset when her mental health isn't great.
Hot Rod by Dayglow
All of Dayglow's music is so fun and optimistic, but I really love this one because it reminds me a bit of Bombay Bicycle Club circa 2014 when the world was a bit less complicated and overwhelming. The song always feels like the kind of thing you might dance the afternoon away to on a sunny festival day. Dayglow is such an incredible musician, it's so inspiring that he (Sloan Struble) writes and produces everything from his bedroom. It makes me feel a little less alone and a little more legitimate when I'm poking away at my music in my own bedroom. 
Serotonin by Girl In Red
I am obsessed with everything about this track. The songwriting is incredible and so relatable. I particularly love the first pre-chorus where she gives up on singing actual lyrics and kind of descends into chaotic gibberish. It really captures the sense of sensory overload you can expect when your mental health is suffering and really how alarming intrusive thoughts can be, while also feeling kind of uplifting and cathartic. It helps to have these very specific feelings laid out in a fun and catchy song you can sing along to. 
Weatherman by Eddie Benjamin
This song is the cutest! It always picks me up and reminds me that I can choose to have a good day if I want to. The concept behind the song is so simple, yet so powerful. "Go tell the weatherman I said, I want it sunny outside today" – is almost a mantra for your morning manifesting. I really love how the song seamlessly moves between pop, jazz and soul, and takes the heavy topic of anxiety and makes it feel a little lighter. 
Golden by Harry Styles
This is the song I put on every morning when I wake up and do my little mental health dance around my living room to get my head back in a good place again *cut to me flailing my limbs around during the "dadadada! Dadadada!" part*. It's just such a wonderfully carefree song that comes from a place of self discovery and acceptance. When you're in the throes of working through your own inner turmoil and trauma it's nice to have this vibrant track to shake it all out to. 
Groceries by Mallrat 
This is a personal favourite I used to listen to on repeat pre-Covid when life suddenly all started to feel correct. It was a time when I finally started pursuing my music dreams after being told for so many years that I had no talent. I found myself in Sydney far away from those people and life got both bigger (in the sense of doors of opportunity opening) and smaller (in the sense of finding much more happiness and meaning in doing less and shrinking my circle of friends). This song is so charming and really helps you find the specialness in the small moments. I'm also just such a big fan of Mallrat's music in general, but it was completely unintentional that my new single 'In The Sky' has the same name as her album – I genuinely forgot. When I realised this I wrote something about it in my Instagram stories and Grace (Mallrat) kindly messaged me and wished me well with my release. Such a gem! 
BONUS: Modern-Day Sleepyhead by BusyMind
I originally added this to my playlist to support my very good friend Harrison Read, but it's such an uplifting bop that it's maintained its place in my regular listening and was actually my most listened to track on Spotify last year!