NO NO NO NO NO Light It Up With Their Epic Cover Of 'Keep Your Hands Off My Girl'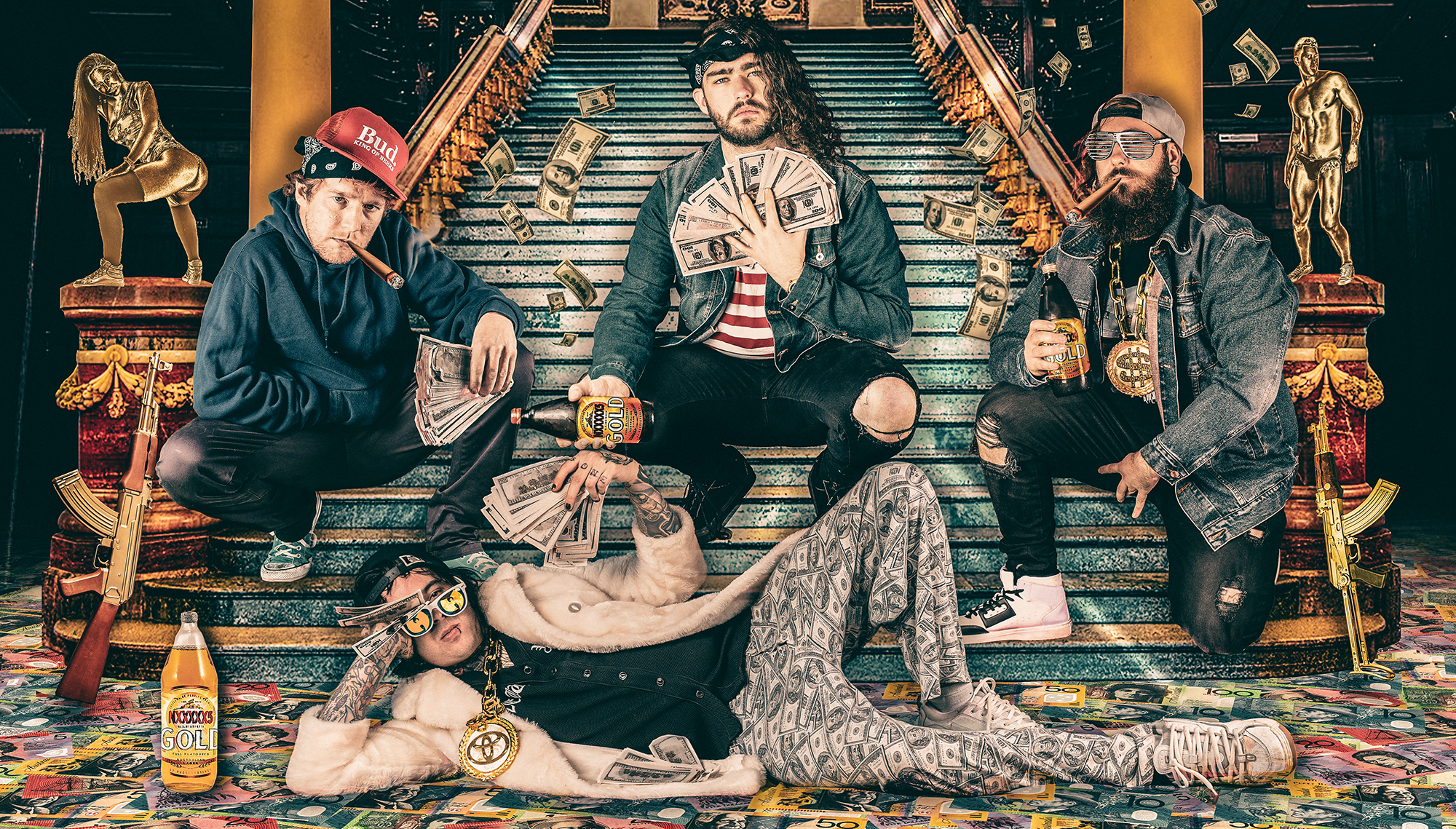 Adelaide alt-rock out NO NO NO NO have reignited the nostalgia with a huge rendition of Good Charlotte's massive 2007 hit, Keep Your Hands Of My Girl. It comes in hand with an accompanying video too!
NX5 don't' only cover the massive tune, but they absolutely own it in their own right. Massive vocals, thick and heavy hitting riffs and absolutely pounding drums really sees NX5 shine with their talent.
The accompanying video released alongside sees the boys reconnect with the scene at the time, paying tribute to the original song video, whilst adding their very own NX5 touch.
"We chose to cover 'Keep Your Hands Off My Girl' because we didn't want to cover a super popular song, we wanted something that was right in that sweet spot between nostalgic, but not generic, and not quite lost to time, but something nobody has thought of in a little while. We also found it really lends itself to the little twist we added. Plus it was the only way to do "Hip Hop" without sounding like Nu-Metal." – Declan Boss, NX5
The epic cover even got the nod of approval from Benji Madden and Paul Thomas both tweeting their praise for the boys hard work.
It's been a wild ride since the bands debut in 2019, playing sold out headline shows, picked up a SA Music Award and recently released their sophomore EP, 30mg which sees them flex on their unique sound.
Keep Your Hands Of My Girl and the movie are available now, everywhere.