No Pain, No Gain Q & A: Maja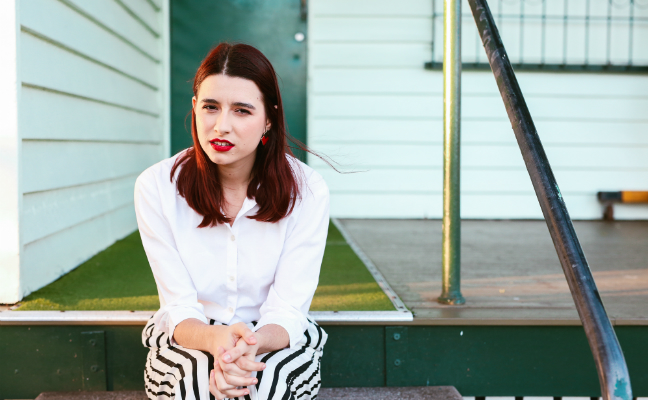 Brisbane soul-folk artist Maja has certainly had one heck of a year! With a self-titled EP, two stunning singles, and a national tour under her belt, Maja is quickly proving she's a force to be reckoned with!
If you've never heard of Maja before, expect a whirlwind of emotions teamed with raw and honest vocals as she draws inspiration from the likes of Bon Iver, The Staves, Nina Simone, and Otis Redding. We caught up with the gorgeous songstress hot off the heels of her latest single Hurting Now, and keeping in with the theme of the song title we got an insight into what pain means to Maja.
Taking on the theme of hurting, what has been the most physically painful thing you've ever been through? 
Ahh, right before I got my appendix taken out! It was excruciating and only heavy drugs could make it go away!
If you were able to switch off all physical pain, would you do it? 
I don't think so, because pain in whatever form can help us grow. You have to take the good with the bad, otherwise the world wouldn't be a balanced place.
What would be more painful to have stuck in your head for a whole year: A song you hate or the worst ad jingle? 
A song I hate, definitely. I think I could deal with the jingle better. A year is a really long time though…
If you were forced to play a full set of only metal covers or dubstep covers, which would hurt your creative process more? 
Probably metal, because I have a guilty soft spot for dubstep!
Would you rather feel as though you've stubbed your pinky toe or hit your funny bone for a whole year? 
Funny bone, the pinky toe is a sensitive area!
Do you feel that songs about pain are more appealing to audiences than those about joy? 
I'm not sure they're more appealing, but they are songs I tend to write more. I think people are more likely to connect with pain because it's something we can all connect to on a deeper level. Songs about joy may be more in the moment, whereas pain is something that we can always tap into and something we carry.
For those who have yet to hear Maja, how would you describe your sound and live shows? 
I think the music is diverse and the songs are very honest and personal. The sound has a lot of groove and energy now compared to what I was doing previously! I like to think that the live shows are fun and engaging whilst also making people reflect and feel something.
Your latest single Hurting Now is mesmerising and deeply emotional, what's the story behind the song?
Aww, thank you for saying so! It was about a very short-lived relationship. It's really about one person wanting to be in it (me) and the other person not being very clear and stringing the other person along. I don't like it when people are half invested, that can lead to a lot of pain.
Lastly, what can we look forward to from Maja in 2017?
You can look forward to a new EP! I'm currently preparing for that. I'm also preparing to do a sassy music video earlier in the year, expect fun 50's dresses and Zooey Deschanel dance moves!
Maja Hurting Now Single Launch Tour
THURS 1 DEC
New Globe Theatre, Brisbane
FRI 2 DEC
Nook And Cranny, Sunshine Coast
SAT 3 DEC
Treehouse On Belongil, Byron Bay
WED 7 DEC
Brighton Up Bar, Sydney
THURS 8 DEC
Lass O'Gowrie Hotel, Newcastle
Get Tickets HERE