Nucleust Drop Epic Animated Video For "Of King and Tree"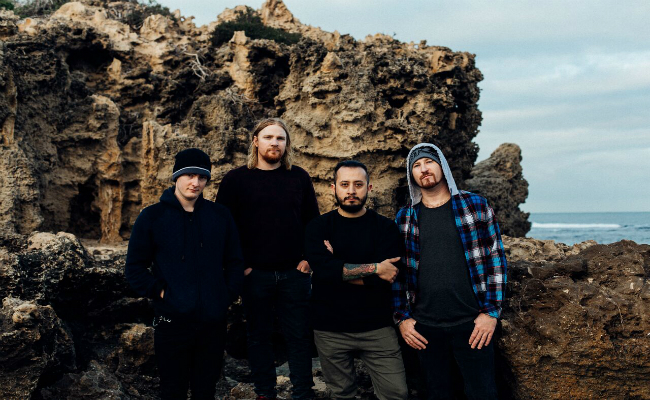 Perth tech-metallers Nucleust have dropped a banging new video for their track Of King and Tree, taken from their recently released EP 'Resistivity'!
The animated clip follows the story of a young girl living in a kingdom under the iron grip of a tyrant king. Upon being captured and brought before the king to serve him, the girl witnesses his cruelty and brutality, and his low regard for the lives of his subjects inspires terror in those around him. Seizing upon an opportunity to escape, the girl flees, and is pursued by the king's guards.
Eventually cornered in a forest she had previously visited in dreams, she turns to fight. Grossly outnumbered, all appears lost, until she is rescued by an unlikely ally. No spoilers here; you'll have to watch the clip to see how it ends, but if you're a fan of Lord of the Rings, you'll enjoy the ending of this one!
Of King And Tree is a fantastically technical offering from the Perth quartet. What sets this track apart from other tech-metal is its use of dynamics. Rather than being a 7-minute technical assault, Nucleust show their musical chops by combining this intensity with less busy sections that put more of an emphasis on musicality. This combination of styles sees the song flow from odd time signatures and jarring instrumentation to more groove-laden and relaxed sections. While clocking in at just over seven minutes long, the ever changing nature of the song allows the time to fly by, as well as warranting repeated listening!
If you're in Perth, make sure to catch the band's last show of the year, which will also serve as the official launch of the band's latest video! Check out the clip below!
Nucleust "Of King and Tree" Launch Show
SAT 10 DEC
Amplifier Capitol, Perth
Get Tickets HERE