Oly Sherman Teams Up With KP Hydes For The Blissed Out Single, 'Lush Lyfe'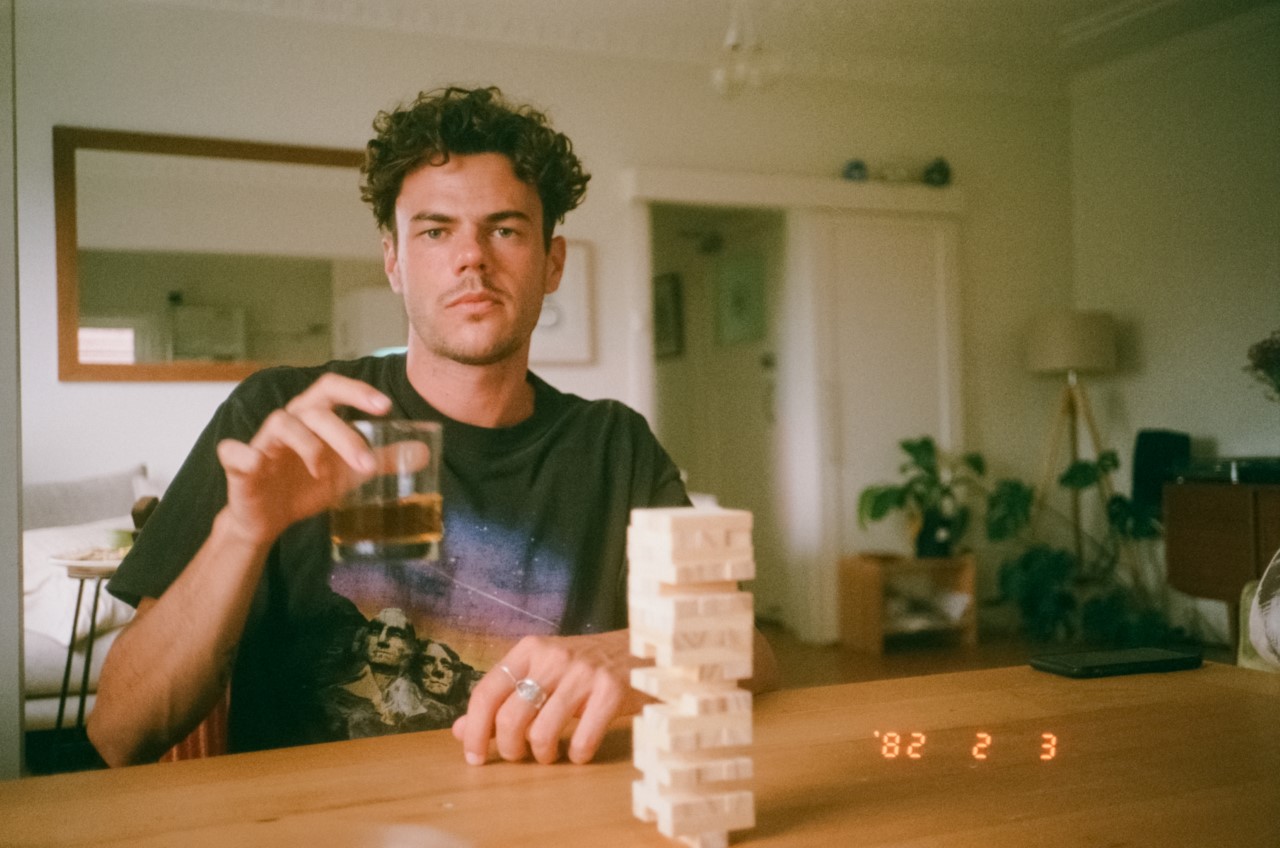 Sydney singer-songwriter Oly Sherman has teamed up with hip-hop artist, KP Hydes for the super blissed out single, Lush Lyfe.
Lush Lyfe is Sherman's very first collaboration and the tune comes together so naturally with his soulful vocals and smooth songwriting with an ideal added touch from KP. It's some real laid back easy listening from start to finish. It was recorded between Oly's home studio and Kiln Studios where Oly put together the foundations of the track and then everything came together perfectly once KP got involved.
"It's a weird thought that this is my first actual collaboration track. I've known KP for a while now and always wanted his type of energy on one of my songs. He came over for a few drinks one night and I asked if he would be keen on rapping on this drum beat/guitar rhythm I had recorded a few weeks earlier. He was amazing. The song's structure literally took an hour or two to put together." – Oly Sherman
 Oly has described the track as being about misunderstood and it comes from personal experience. This one sits as the moment of realisation and self-reflection.
"The song for me is about feeling slightly misunderstood. I was going through so many of the motions in so many aspects of my life for so long, and wasn't until recently I decided to start making more decisions for myself. The title of the song is ironic in a way, as a 'lush life' can be misleading." – Oly Sherman
Once again Oly Sherman has shown no limit to his song-writing abilities. Oly takes on the road for a massive tour this month in celebration of the new single. Lush Lyfe is available this Friday 5th March, but you can listen right here today.
OLY SHERMAN 'LUSH LYFE' LAUNCH
Wednesday March 3rd Hippo Co Canberra
Friday March 5th The Vanguard Sydney Tickets
Sunday March 7th Aunty Ed's Katoomba
Sunday 21st March Burbrae Wines Mudgee
Friday 26th March The Victoria Bathurst
Sunday 28th March Birdhouse Bar Wagga Wagga
Saturday 17th April Since I Left You Sydney
Friday 7th May The Bearded Lady Brisbane
Thursday 13th May Treehouse on Belongil Byron Bay
Friday 14th May Flow Cafe Old Bar, NSW
Saturday 15th May Sol Bar (Loungebar) Maroochydore