OzFest Announces 2018 Lineup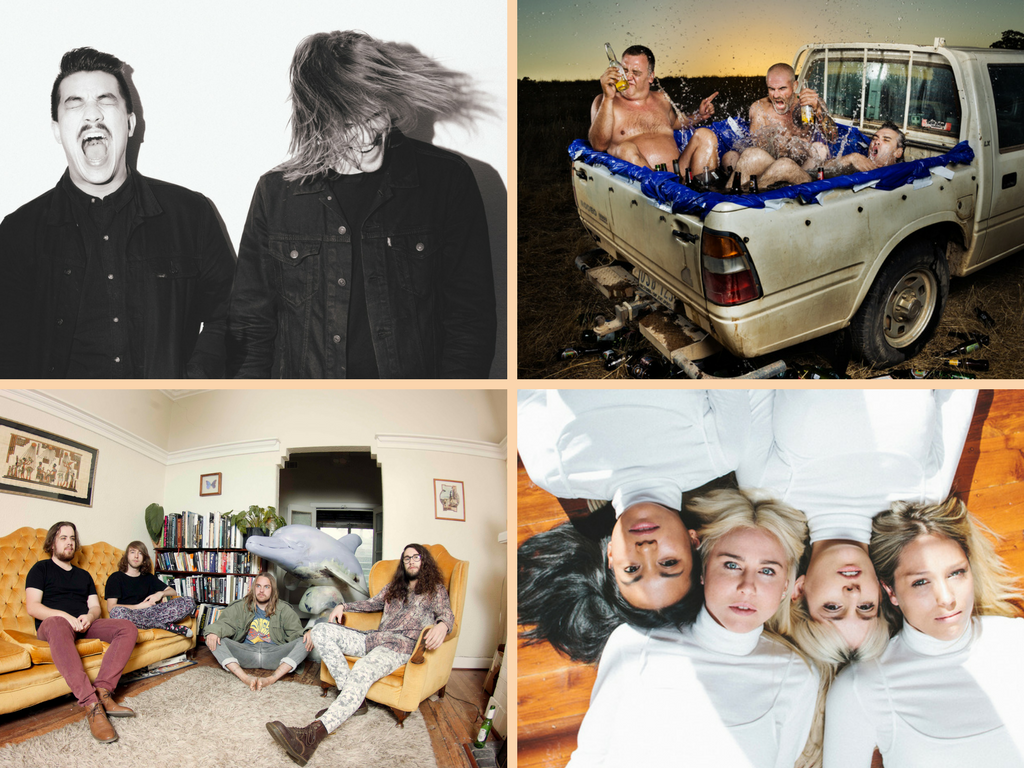 Gold Coast has had an incredible surge in new festivals in the beach-side city. One of the more developed and acclaimed one-day events, OzFest, has announced its 2018 return with another huge lineup!
Kick off your year in pure style, mayhem and fun with the One Day—the collective of Horrorshow, Spit Syndicate, Joyride and Jackie Onassis—curated lineup including Polish Club, Cosmic Psychos, Psychedelic Porn Crumpets, Rackett and more. Filling the local contingency is Ivey, Pandemic, Peach Fur and Dangerpenny.
Hitting Miami Tavern on Saturday 27 January and now in its fourth year, the festival is taking on a small shift in dynamic. One Day will take over the Miami Shark Bar rooftop carpark which also features graffiti artists, food stalls and a BBQ, while all the band action will happen inside Miami Shark Bar throughout the day and night. You may notice the date of the event as the newly announced triple j Hottest 100 day—no need to worry as the outdoor carpark will have it blaring throughout the day. Countdown with your mates and have it soundtracked with some of the best national and local talent.
Tickets for the annual Gold Coast bash go on sale tomorrow—Friday 8 December—HERE. It's set to be yet another sell out, so get in quick. Scope the full lineup below.
OzFest 2018 Lineup Announcement
Polish Club
Cosmic Psychos
Psychedelic Porn Crumpets
Rackett
Pandamic
Ivey
Peach Fur
Bad Pony
Dangerpenny
Beddy Rays
TICKETS