Pacific Avenue Walk Us Through Their New EP 'Strawberry Skies'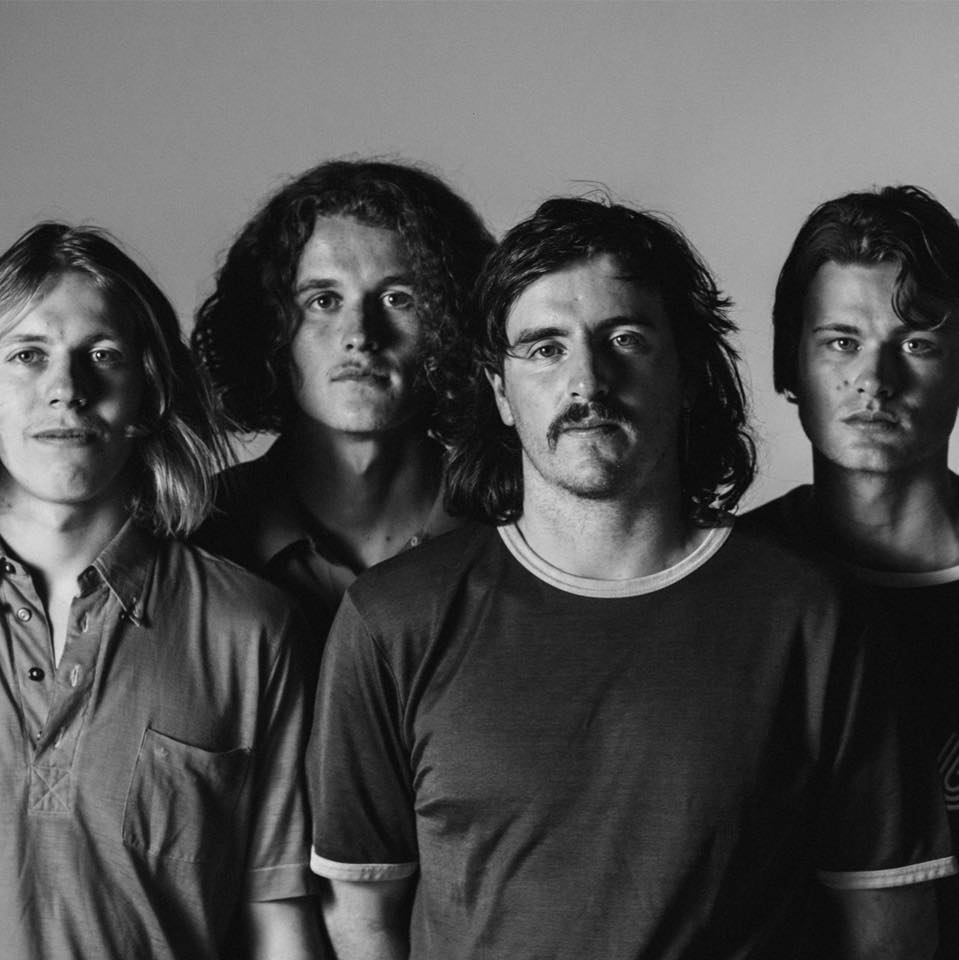 Kiama's very own Pacific Avenue have just released a fresh new 6 track EP. It's been a couple of years coming for the NSW surf rockers and now 2019 looks to be there year with the new release and a massive tour announced. We had the chance to sit down with the fellas to get the walk through of their Strawberry Skies EP.
You
The track 'YOU', is a "coming of age" type of song that looks at ones placement in the world and the wanting to make some sort difference. As well as the push for change it also balances with an acceptance of who are as an individual. Taking from some of our influences like powder finger, we wanted this song to be an anthem to get the crowd to sing along with us, "I don't want to be anywhere else, with anyone else, but you".
Excuse me 
We released this track as the first single from the EP back in 2018. This ones about that awkward stage right before your dating someone and all the ups and downs that come with it. It's all about those mixed messages you get and the rollercoaster it brings with it. The song takes you on a journey until it reaches the final finishing chorus which we hoped would bring everyone joy.
Someday Soon
Someday soon was written about going through a rough part in a relationship and looking at it as if it had already ended, as a weird way of understanding what was going on. The message behind the song is that even though things may be hard at times, regardless of the choices we make everything will turn out fine in the end and life will inevitably go on. This is the slowest song on the record and it felt like a good fit in the middle of the ep to balance it out.
Give Me A Call
Within the band we all have a very similar style whilst also drawing on different influences. This track really draws on influence from our brit rock Phases as well as bands like the foo fighters. Through the writing process of the EP we were deep into our love song phase which is shown through this song as well as being all about those driving riffs and rhythms. Like "You" this track gives off a lot of energy and is a lot of fun to play live.
Something good 
Last year we were all living together out of home, experiencing new exciting things and this song encapsulates all the new emotions that came with it. The beachy laid back lifestyle influenced the writing around it. Since then the place has been knocked down but we still have this song to remember it by. We left this track as the last song on the record because of its big finish. We wanted to finish off our Debut EP with a bang and we felt like this song along with the emotions it carries was the perfect fit.
The band are set to embark on a massive run of shows through September and October, all the dates are below.
SAT 21 SEP – Berry Showground, Berry NSW
FRI 27 SEP – Marlin Hotel, Ulladulla NSW
SAT 28 SEP – Kiama Leagues Club, Kiama NSW
FRI 04 OCT – After Dark Bar, Canberra ACT
SAT 05 OCT – Yours & Owls Festival, Wollongong NSW
SAT 12 OCT – The Lair, Sydney NSW *All Ages*
SUN 13 OCT – Small Ballroom, Newcastle NSW
FRI 18 OCT – The Old Bar, Melbourne VIC
SAT 19 OCT – Wrangler, Melbourne VIC *All Ages*
FRI 25 OCT – Vinnies Dive Bar, Gold Coast QLD
SAT 26 OCT – Heya Bar, Brisbane QLD
SUN 27 OCT – North Gong Hotel, Wollongong NSW