Paradise Music Festival Drops Huge First Lineup Announcement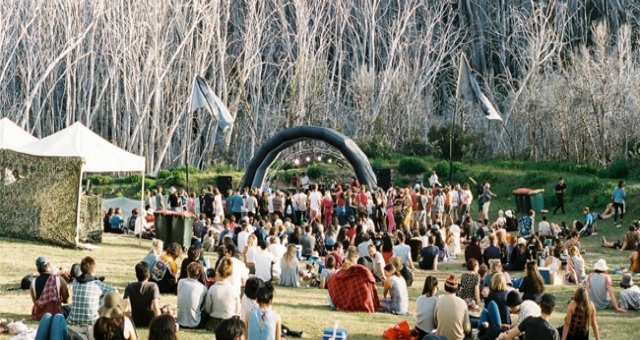 One of Victoria's best boutique music festivals, Paradise Music Festival, has dropped its first major lineup announcement for 2016, showcasing an array of both local and international talent.
Now going into its fourth year, Paradise remains a scenic camping festival with a BYO policy, showers, and indoor toilets. The festival grounds are situated just outside of Marysville, which is about a 90-minute drive out of Melbourne.
Within the grounds, the festival will be spread across three key locations: an outdoor amphitheatre, an indoor nightclub, and a newly added second internal music space.
Paradise Music Festival 2016 kicks off on Friday, 25th if November, with admission capped to a fun-loving 2,000 people.
Paradise Music Festival 2016 First Lineup Announcement:
Gold Class
Harvey Sutherland & Bermuda
Baro
Pearls
GL
LUCIANBLOMKAMP
Sui Zhen
Gabriella Cohen
Fortunes
Julia Jacklin
Lossless
BUOY
Krakatau
Alice Ivy
SAATSUMA
Corin
Simona Castricum
Christopher Port
Nali
Huntly
Kangaroo Skull
OCDANTAR
Couture
SHOUSE
Dannika
River Yarra
Tom Baker
Jalé
DJ Kiti
Mu-Gen
Paradise DJs
+ more to be announced
Paradise Music Festival 2016
FRI 25 – SUN 27 NOV
Lake Mountain, Outside Marysville
Get Tickets HERE