Party Starters, Bootleg Rascal Drop Their New Album, 'Sloppy Seconds'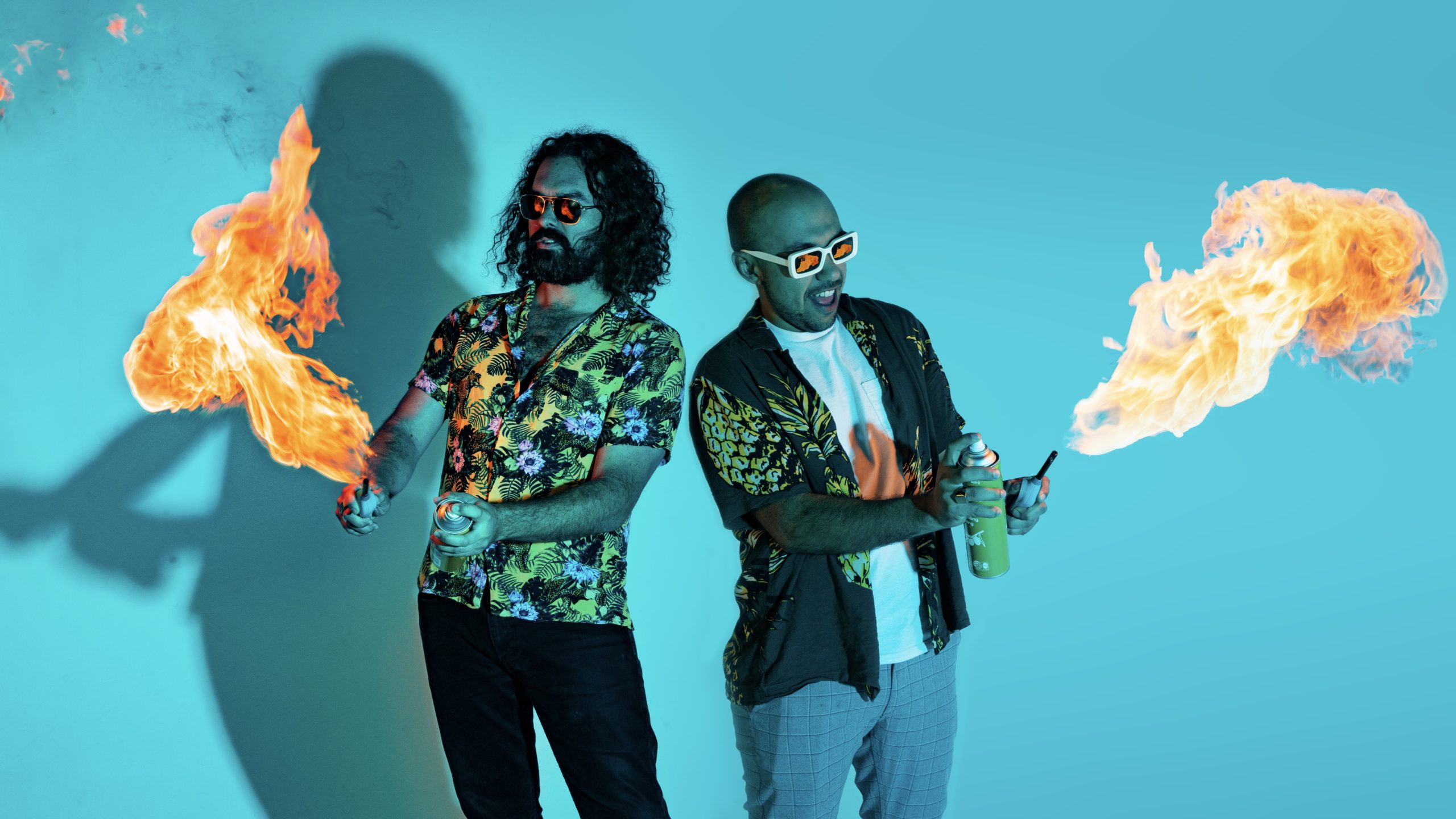 Renowned party starters and eclectic performers Bootleg Rascal have proven themselves to be worthy mainstays throughout their outrageous career. Expanding their extensive catalogue of virtuosic music, the group have returned with the resourceful and conceptual arrival of 'Sloppy Seconds'; an album of re-imagined offerings from previous records that showcase brilliant innovative ideas and executions with the band self-producing all tracks. It's a compendium of diversified renditions of fan favourites, blending the genres of their groundworks and highlighting the essential songs that have been crucial to their durable livelihood.
Anthony Albanese himself introduces the album on the appropriately titled opening track 'Albo', serenading the listener over a poignant sample of 'Waltzing Matilda', before second track 'With You' stipulates reggaeton beats, deft guitars and the versatile vocals of front Carlos Lara in a Bad Boys style remix of the 2017 original. Following that is the suave third track 'Therapy', a newly written original including honeyed passages from Citizen Kay and MAXINE. Permeated with melody and catchy hooks, the song is a gorgeous voyage through sparkling layers of electronica and indie hip-hop elements.
'Holding On 2.0' continues the album's energy with unwavering bass and warmly dubbed descants, as cunningly altered dynamics make way for lead synths to drive the song towards its climax. 'Sharks' (Remix Ex Español) switches up the feel completely with the inclusion of cultural inspiration and Spanish vocals, emphasising the luminous multiplicity that the band possesses. Hot on its heels is the lead single 'All About You' featuring Saint Lane, with silver-tongued lyrical flow and smooth production, it's a three-minute encapsulation of mellifluous song writing and scrupulous fabrication. A stripped back version of 'Asleep In The Machine' again highlights the intimacy that Bootleg Rascal are capable of, with tastefully earnest acoustic guitars and Lara's skilfully pitched melodies.
A prominent interpretation of the band's largest song to date, 'Overflow', presents a bass-heavy assortment of refined polyphonic textures and a memorable hook suited to Lara's voice, with a recognisable feature verse from recurring guest Saint Lane. The sophisticated remake is sure to give fans a full circle twinkling of ecstasy and nostalgia. Returning to unplugged renderings, 'Bones n Bricks' further highlights the duo's abilities with even the starkest of instruments, before penultimate track 'On A Low' (Berghain Remix) revamps the dancefloor energy with distorted instrumentation, piercing synths and ingeniously syncopated undertones.
Final track 'Milk In My Bowl' (Unplugged) carries enough sentimentality for the album's great denouement, with flourishes of percussion and vocal harmonies that benevolently cap off a marvellous body of work from a band that has proven time and time again to deliver tunes to soundtrack any adaptable condition or event. In some songs it's easy to forget that this album was produced entirely by the band themselves because of how debonaire and convincing every track is. Bands that can reinvent themselves time and time again prove to be the most flexible, and it's no surprise that Bootleg Rascal have prospered on their flair and fertility. If you're a fan of Australian indie music, this is all the listening you need for your end-of-year party occasions.