Peach Fur Drench Us In 'Sun Rays'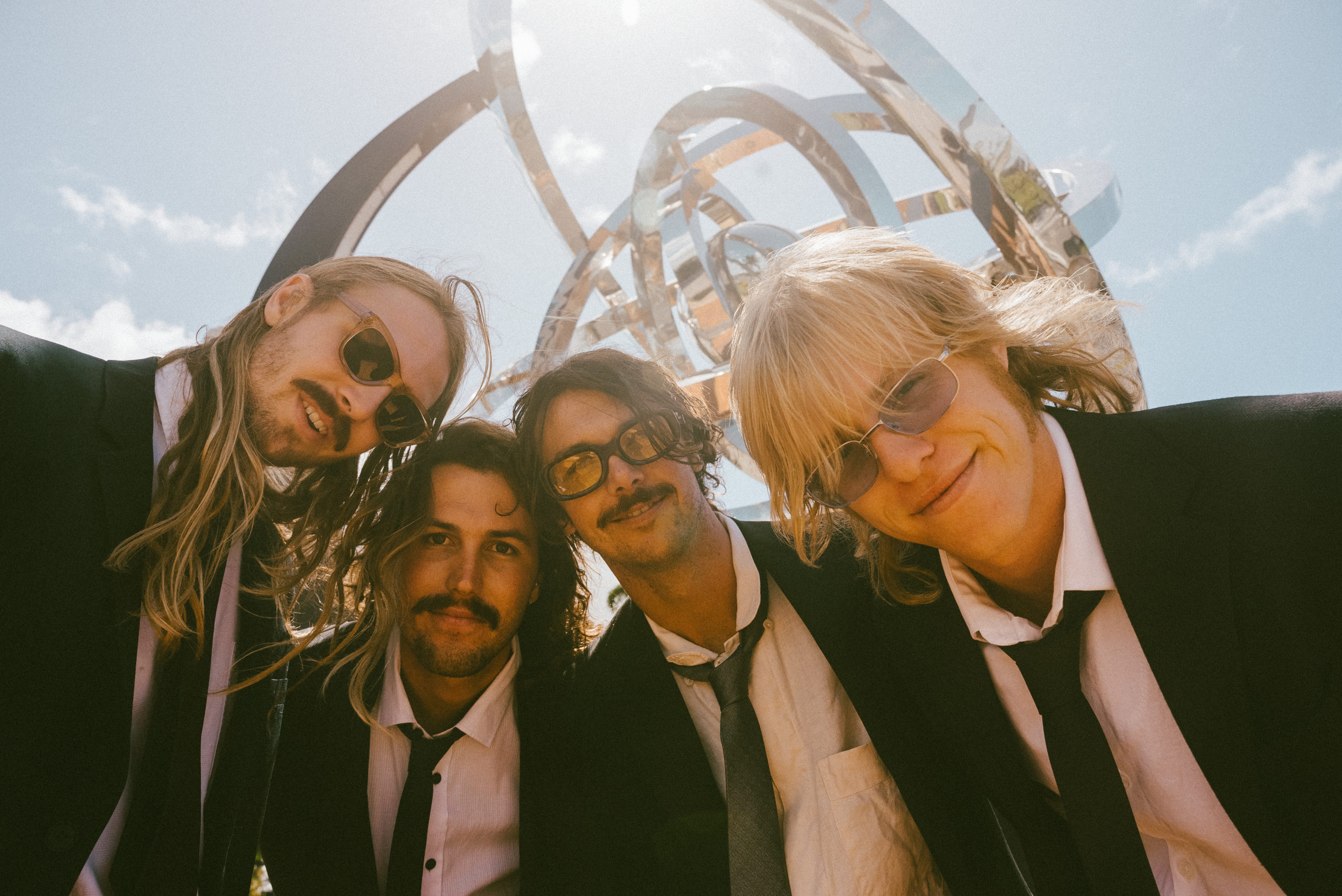 Gold Coast legends, Peach Fur recently unveiled their latest beachside offering, Sun Rays. The new single came along with a huge tour announcement seeing them stop over at a range of different festivals and headline slots up and down the east coast.
Sun Rays scream everything that Peach Fur are, smooth guitar licks, low dub bass work and Denny's signature vocal delivery. Originally written way back in 2015 when Denny was just 16 years old, the track covers the modern-day cycle of materialism and over-consumerism, quite impressive for a 16 year old to have these things on the mind if you ask me. The track sat in the band's back pocket for the next 7 years until the boys knew it was time to let it see the light of day.
"Sun Rays is about wanting to break free from a system that is built upon materialism & consumerism. By focusing on the things that actually matter like loved ones rather than the flashy car or house. Although I know you can't eat  love, it still tastes a lot better than nonfulfillment." – Denny Hilder, Peach Fur
This single is a perfect addition to a mammoth back catalogue of tunes from Peach Fur, it's funky, it's fun and it will certainly get hips shaking as the band take on a huge east coast tour over the coming months. Already ticking off two festivals on the Gold Coast and Sunshine Coast this weekend just gone, the next stop is a Bigsound pre party on Wednesday then off to Sydney, Melbourne, Toowoomba, Port Macquarie, Ulladulla, Canberra and Yamba with another hometown stopover in the middle. It's certainly an  exciting time in the Peach Fur camp.
Peach Fur's latest single, Sun Rays is available now, everywhere.
"SUN RAYS" TOUR:
Peach Fur  |  September 2, 2022  |  Springtime Festival  |  Gold Coast   QLD
Peach Fur  |  September 3, 2022  |  Summer Escape Festival  |  Sunshine Coast    QLD
Peach Fur  |  September 7, 2022 |  Greaser (Bigsound Pre-party)  |  Brisbane    QLD
Peach Fur  |  September 9, 2022  |  Waywards  |  Sydney    NSW
Peach Fur  |  September 10, 2022  |  Workers Club  |  Melbourne    VIC
Peach Fur  |  September 23, 2022  |  The Met Hotel  |  Toowoomba    QLD
Peach Fur  |  October 1, 2022  |  Old Bar Beach Festival  |  Old Bar   QLD
Peach Fur  |  October 2, 2022  |  Spring Festival  |  Port Macquarie    NSW
Peach Fur  |  October 3, 2022 |  Spaced Out Festival  |  Gold Coast    QLD
Peach Fur  |  November 5, 2022  |  Secret Show  |  Ulladulla    NSW
Peach Fur  |  November 7, 2022  |  Capital Festival  |  Canberra    ACT
Peach Fur  |  November 12, 2022  |  Yamba Pacific Hotel  |  Yamba    NSW