Pearls Hit The Mark With 70s-Inspired New Single "Superstar"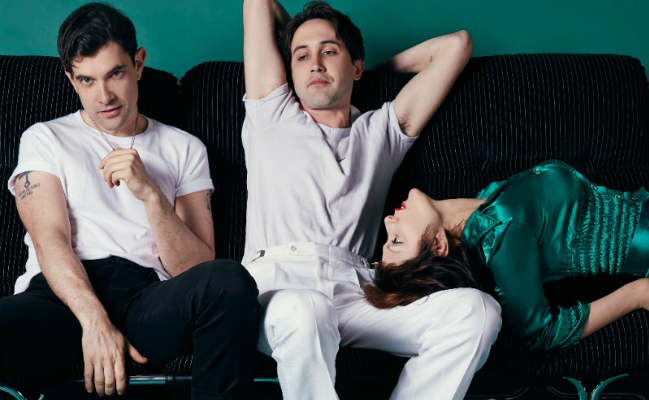 After receiving mixed reviews on their debut album, Melbourne trio Pearls are looking to establish their unique sound with their latest single Superstar.
The band has been in flux since the release of their 2015 album 'Pretend You're Mine' with an inter-band break up and a lineup change. Since the dust has settled, the band have used the inter-band turmoil as inspiration for their upcoming album, due out in early 2017.
The new single is a glossy-rock track, showcasing Pearls' mastery of revamping 70s rock blended with dance-pop, sounding like a combination of David Bowie and The Gorillaz.
Infectious and gritty guitar and upbeat drums are the base of Superstar, complimented by synthesisers to give it a distinctly disco vibe.
The song takes on shoegaze elements, similar to the lesser-known tracks on 'Pretend You're Mine', with layered lyrics reverberating throughout the hook "We know what you are/You're a superstar/You don't waste no time".
Listening to Superstar is like taking a time machine back to the 70s, with a winning combination of rock, pop, and dance, the song is like looking to the past through a pair of rose-tinted glasses.
Despite having played their final shows for the year, we're looking forward to see what Pearls can come up with next in 2017. Make sure you check out this gem of a song below!