Phantastic Ferniture Is The Supergroup To End All Supergroups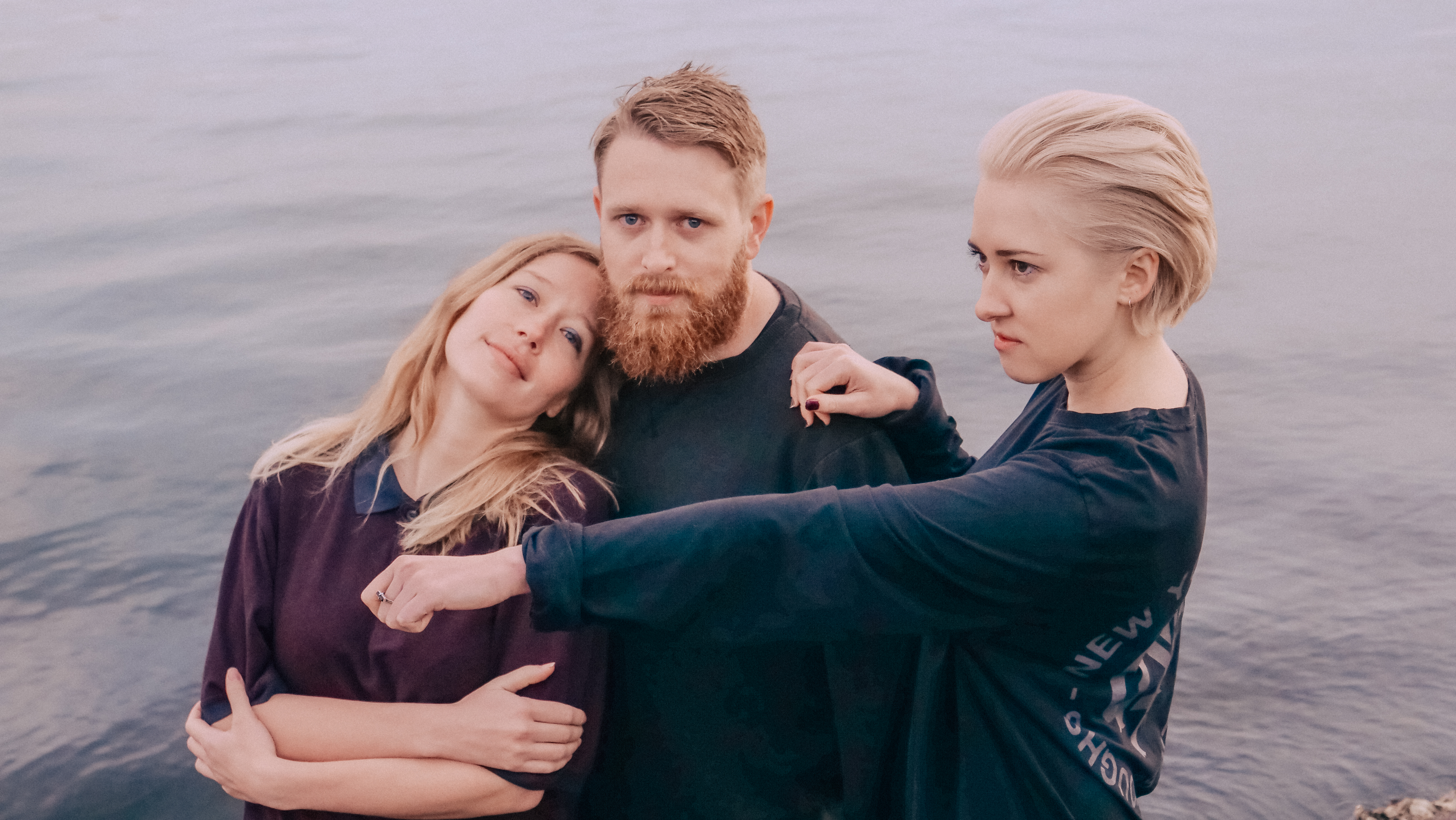 Phantastic Ferniture have an intriguing story, with even better tunes. The group quietly rose back from the ashes to announce their upcoming, self-titled, debut album—accompanied by two incredible new singles, Fuckin 'n' Rollin and Gap Year.
A little backstory, for those unaware, Phantastic Ferniture is the band comprising of old friends, Julia Jacklin, Elizabeth Hughes and Ryan K Brennan. Rising in 2014, the band took The Dead Weather's approach to music—meeting up, writing and recording, whenever all their schedules aligned. More recently, the trio spurred the band back to life with the motive of not calling it a side project and to create good pop music—more spontaneous and less technical than their solo projects.
Breezy, effortless and playful, Phantastic Ferniture spur an eccentric sense of wonder into their music. With golden brown vocal harmonies—courtesy of the wonderful reverie of Julia Jacklin who, you know, already has an amazing voice—and hooks that will sink their teeth into your mind, this variety of indie-rock screams of groove and passion.
Coupled with bass lines that are, hands down, gorgeous and forward thinking, and commanding drums, there's simply no faulting Phantastic Ferniture. It's a potent combination of catchy, validating rhythms that pool together so masterfully. Singles, Fuckin 'n' Rolling and, more recently, Gap Year, are shining examples of music mastery from a trio of acclaimed and accomplished musicians—both in their own right and congealed as a group.
Come August, the group will slide four shows into their respectively busy schedules to show the country the beauty of their debut album. They'll take to Brisbane, Sydney, Adelaide and Melbourne this winter.
'Phantastic Ferniture' is released on Friday 27 July via Makeout Records / Caroline Australia. Stream Gap Year and Fuckin 'n' Rollin below and check out their tour schedule.