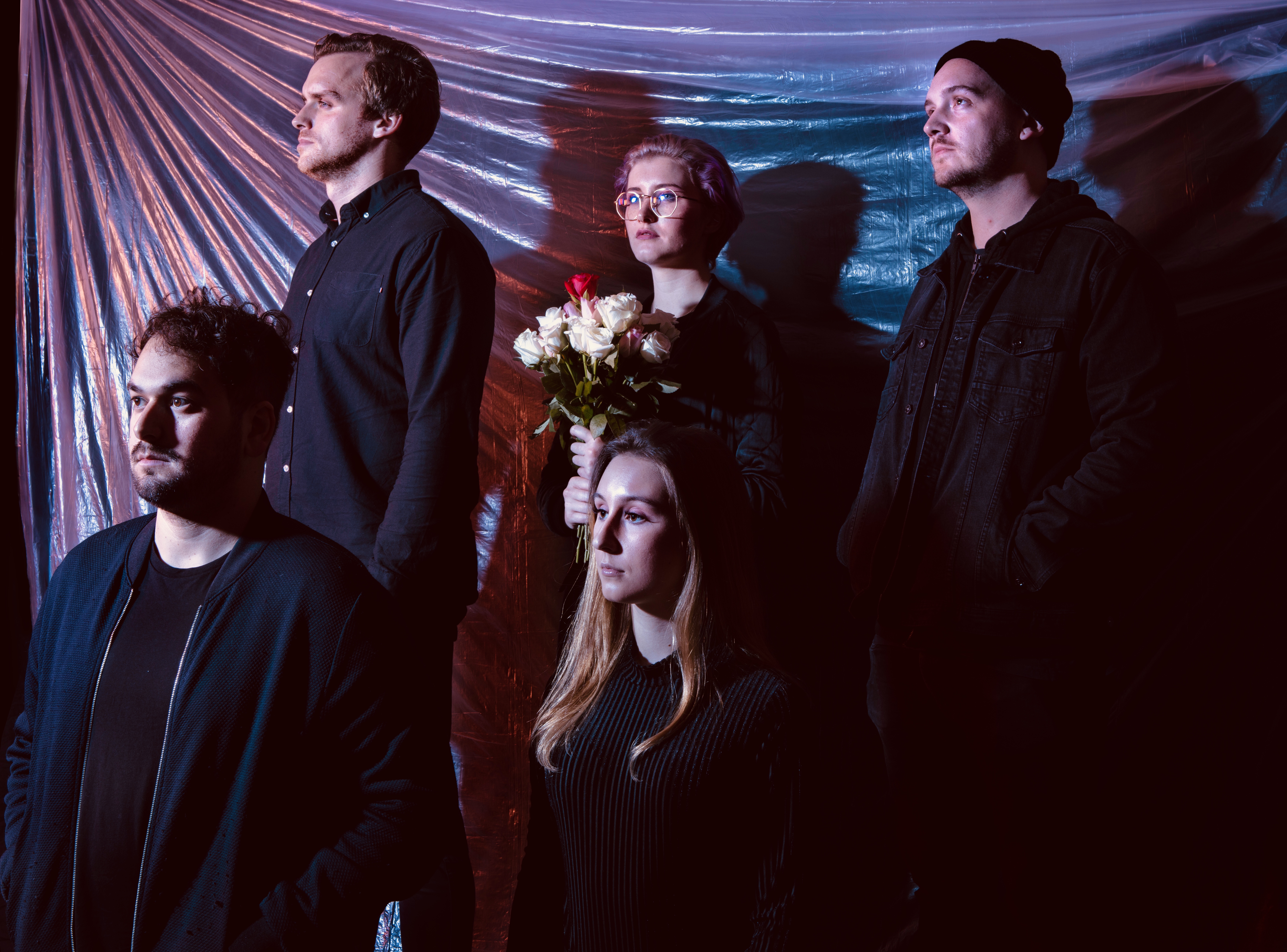 Picks. A segment where artists peel the curtain back a little bit on the inspiration and creative processes from their recently released music. This week: DROVES. A new act hailing from the booming scene of Wollongong, this five-piece shift into a divine new entity of new-wave and darkly tinged synth-pop. On Time, their debut single, they ample between male and female vocals, creating a softly-spoken, but intense bond between the music and listener.
Teengirl Fantasy – '8AM' (Phil)
Ambient meets dance. This predominantly instrumental album creates a cesspool of organic melodies mixed with tribal drums that make you want to dance. The whole album feels like its building towards something that reaches full climax at exactly 2-minutes into the 11th songs in with En Route where it delivers a euphoric synth filled anthem and organic drum rhythm with so much power behind it.
The Mars Volta – 'De-Loused in the Comatorium' (Jonny)
A progressive concept album that blends elements of rock, jazz and latin rhythms, saturated in ambience and production effects that create a dark psychedelic soundscape. A vivid caricature of an old friend's death weaves through each track in a combination of metaphors and enigmatic imagery to set the tone. The instrumentation can vary dramatically as each track unfolds from often frenzied drums locking in with the bass line, to vast open space for slowly developing textures of synth lines and sound effects. This is one of those albums that reveals something new each time it's played and even though it's set up to be played start to finish, individual tracks can cater for quicker consumption as the mood strikes.
Bloc Party – 'Silent Alarm' (Tiernan)
Probably the first album I obsessed over. In an era where bands like The Libertines and The Strokes where offering your standard distorted rock guitars, this album offered more delay, reverb and just the right amount of synth. Russell Lissacks use of the Boss DD-7 to open the album builds the suspense into a frantic first third of the album. It then leads into some romantic and chill out tunes. So Here We Are makes you want to lie back in bed but has you inspired by the final hook. The dual solo in Plans is a perfect way to top it all off.
Sparks – 'Kimono My House' (Luise)
The first album I fell in love with. 'Kimono My House' finds its strengths particularly in its experimental approach to glam. Led by an idiosyncratic combination of obtuse lyrics and experimental, key—and guitar—driven pop songwriting, the album remains surprisingly accessible in its vast experimentality. Russell Mael's pun-laden falsetto on its tracks range topically from Albert Einstein's parents to teen suicide pacts – amusing and touching in equal measure. 'Kimono My House' not only captures the nuanced uncertainty of young adulthood, but does so with some of the plain coolest melodies in new wave history.
Robert Plant – 'The Principles of Moments' (Taylor)
Robert Plant's second solo album, 'The Principles of Moments', is a unique and romantic departure from the hard-rock sound of the artist's former band, Led Zeppelin. By implementing some of the more notable synth-era techniques by using '80s synths and drum machines and presenting a sensitivity and sweetness to both his vocals and lyrics, Plant was able to experiment with his new independent sound while still carrying over enough rock edge influence  to allow for an intriguing sound. The record's biggest hit Big Log portrays an extended metaphor for aching love and demonstrates a perfect blend between the elasticity of well refined, Spanish-tinged guitars and the swell of long, glossy synth melodies and warm vocals. A personal favourite from the album for me is the soft, romantic ballad, Thru With The Two Step. Phil Collins' features his impeccable drumming on the track, introduced around halfway through, adding to the wafting synth  and melodic vocals that contrast with sharp-sounding guitars. A quiet treasure from the early '80s, this album serves as an exploration of new wave rock with through introducing timeless introspective and reflective material.
DROVES Live Dates
SUN 16 DEC
Sad Grrrls Club, Sydney
FRU 21 DEC
Botany View Hotel, Sydney
FRI 11 JAN
Netherworld, Brisbane
SUN 13 JAN
Miami Shark Bar, Gold Coast