Play School Celebrates 50 Years in a HUGE Way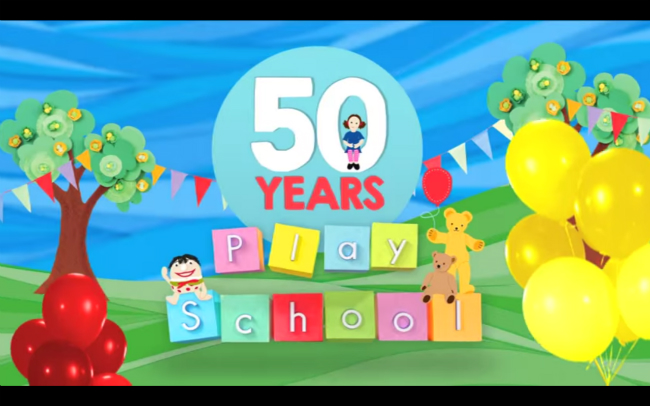 The multi-award winning Australian kids show Play School is celebrating its 50th birthday with an enormous celebrity-filled season.
For decades Australian children have been entertained and taught through Play School's creative songs and stories. Who can forget many shapes of windows, 'Hickory Dickory Dock, the mouse ran up the clock' song, Story Book Time, and your best friends Big Ted and Jemima.
As the longest running children show in Australia, the 50th season is said to please both young and old fans alike.
The ABC recently revealed the 50th season, titled Play School Celebrity Covers, will air from Monday 4th of July with a special batch of celebration-themed episodes during Play School's birthday week.
The all-star lineup includes:
Adam Goodes, Annabel Crab, Leigh Sales, Architecture in Helsinki, Benita Collings, Don Spencer, Bernard Fanning, Carrie Bickmore, Costa Georgiadis, Dami Im, Dan Sultan, Delta Goodrem, Emma Wiggle, Guy Sebastian, Hamish and Andy, Jeremy Fernandez, John Hamblin, Josh Thomas, Kate Ceberano, Kate Miller-Heidke, Katie Noonan, Kurt Fearnley, Rachael Coopes, Lee Lin Chin, Takaya Honda, Magda Szubanksi, Caitlin Cooper, The Matildas, Missy Higgins, Molly Meldrum, Charlie Pickering, The Umbilical Brothers, Tim Minchin, Tim Omaji, and You Am I.
So find your childhood teddy, get your mom to fetch you your favourite after-school snack, and settle in for a week of learning and friends!
Watch Play School's 50th Birthday: Celebrity Covers below!