Plutonic Lab Releases Second Single To Forthcoming Album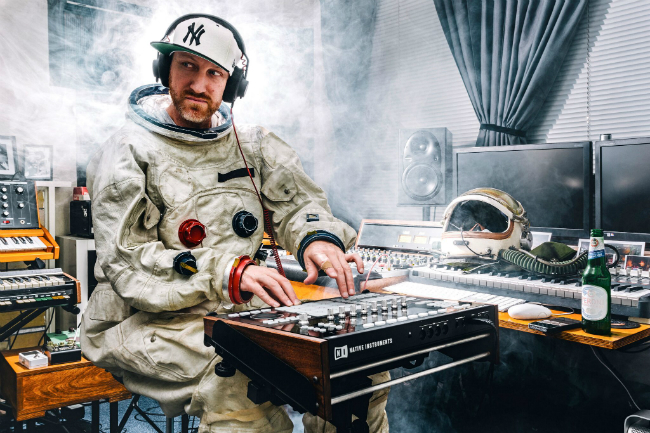 Best known for his role in the classic Aussie hip-hop group Muph & Plutonic, legendary Melbourne-based producer Plutonic Lab has ended the 11 year wait, releasing yet another single from his forthcoming album 'Deep Above the Noise'.
After linking up with Detroit emcee Guilty Simpson for the amazingly gritty boom bap single The Crib, Plutonic Lab has now travelled north, joining forces with Toronto based collective Notes To Self BBRC for the new single Sliced Bread.
Demonstrating the diversity in his production, the tune is extremely refreshing. Contrasting the boom bap golden era sound, this fast paced, menacing and bass heavy beat is greatly accented with villainous, glitchy sounds throughout, creating a perfectly balanced track.
Notes To Self BBR add some real flavour too, as they alternate emcees throughout, their different tones and flows create a great variation preventing the track from becoming even the slightest bit stale. Delivering powerful bars with an emphasis on money (flipping the term bread), their feature reiterates their importance in the game.
'Deep Above the Noise' is set to drop June 17, boasting even more tasty features from the likes of MoMO (IAMMXO), Miles Bonny, COMA-CHI, who joinGuilty Simpson and Notes To Self BBRC. Check out the video for Sliced Bread below!