Polographia Team Up With Looks Fade to Deliver Nostalgic Disco Track + Tour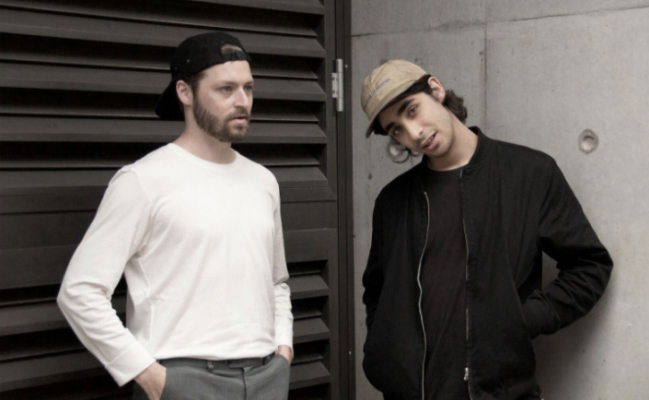 Sydney duo Polographia have teamed up with psycho-pop sweetheart Looks Fade to release their new single Feels Alright (ft. Looks Fade) ahead of the release of their third EP, 'Friends'. Feels Alright perfectly ties together the funky-fresh sounds of disco and the pair's innovative electro-pop signature sound.
Perfect for spring time, the chill disco track features playful elements of pop, disco beats, and nostalgic vocals. Feels Alright opens with a lively piano solo, quickly followed by a suspenseful drum line to lead into the catchy tune which features some pretty funky bass guitar riffs. The duo flaunt their songwriting skills demonstrated in their lyrics, "You and me, we're better when we're inside/Let's pretend we feel alright".
Drawing inspiration from 90s RnB love ballads, the duo wanted to encapsulate a sense of nostalgia in the track. "We both quickly noticed that it started to feel like one of those tracks that takes you back down memory lane or even makes you think about the future….we couldn't help but think about all the great moments we've had with friends every time we put it on."
Relatively new to the music scene, Polographia have had a super successful year joining acts such as RÜFÜS, Snakehips, and What So Not on national tours. Sydney based Daniel and Moktar burst onto the scene in 2011 with the release of their first EP 'Sunsets' and after the success of their follow up 'Sunsets Remixed', the duo are quickly proving they're a force to be reckoned with!
Polographia are hitting the road late November to promote their 'Friends' EP so don't miss out and grab a ticket fast! Until then, chill out with some friends and a few brewskies and listen to Polographia's new single Feels Alight (ft. Looks Fade) below!
Polographia 'Friends' 2016 National Tour

FRI 25 NOV
The Workers Club, Melbourne
SAT 26 NOV
Newtown Social Club, Sydney
FRI 02 DEC
El Grotto, Perth
FRI 09 DEC
Rocket Bar, Adelaide
Get Tickets HERE