Powderfinger Prove They've Still Got It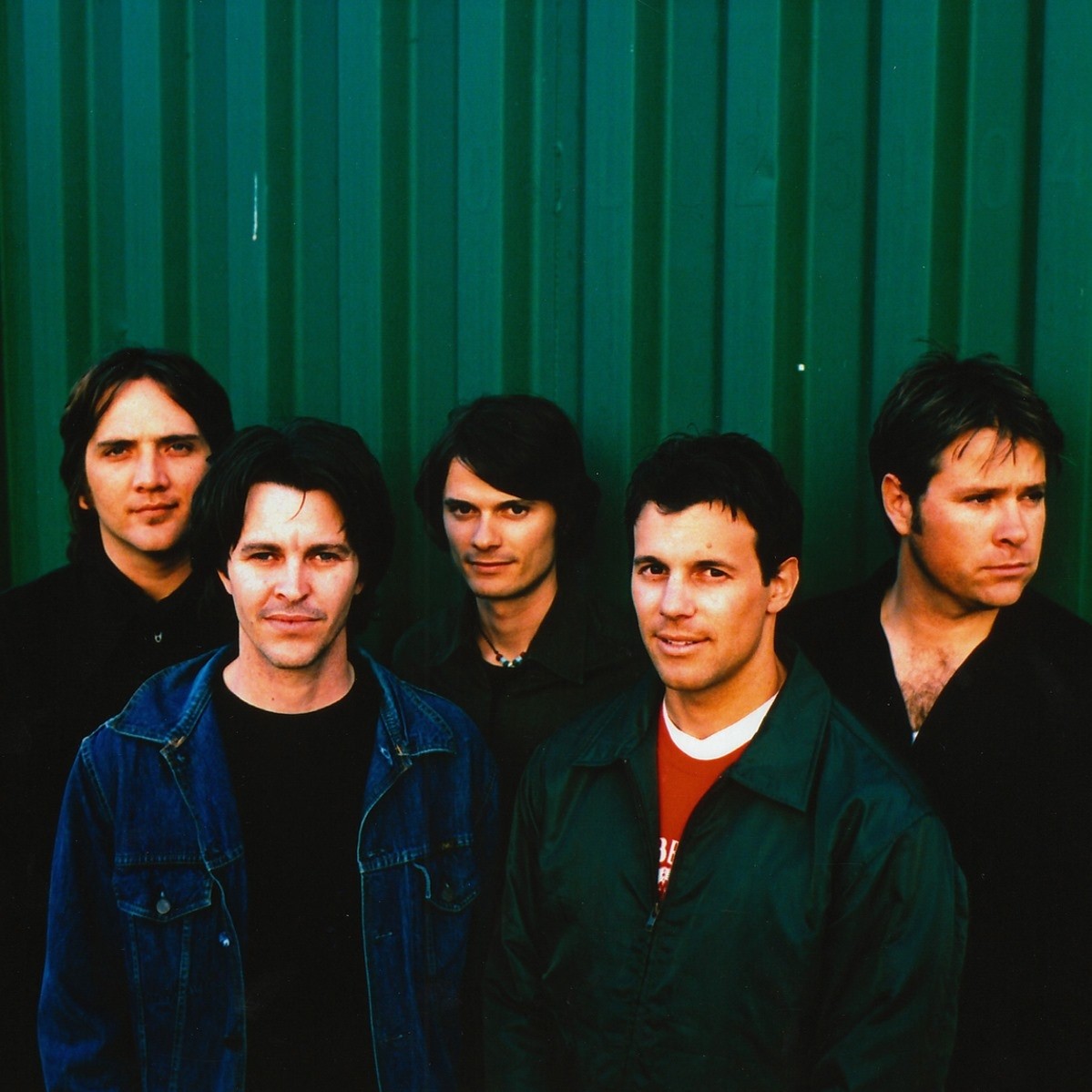 Powderfinger's annihilation on COVID-19's rule over the Aus music scene made the virus gasp in the shadow of its magnificence. The pessimists labelled the concert an exercise in nostalgia porn. I challenge the pessimist to a running race in Wuhan. I'll meet you over there*.
Bernard Fanning mustered up his vintage swag from the first phrase of Fingerprints vintage Bless My Soul. Clenching the stand of his weapon, Fanning's story telling stigma took a back seat, as ten years of grit unleashed upon the microphone.
Darren Middleton shredded his signature groovy licks throughout Vulture Street vintage Sunsets. The tunes ultimate chorus influenced an immeasurable amount of drunken screaming and swaying, as the feeling transcended to a reality, Powderfinger are back.
Ian Haug is a weapon. The damage this man can do in such little effort is terrifying. Casually drop the intro of My Happiness onto a room full of people and watch the beers lower from mouths in complete awe. This song is the soundtrack to events. Ponder that.
The greatest live rendition of (Baby I've Got You) On My Mind was pulled out just for kicks. Cogsy, you absolute … fucking … machine! On Saturday night, you slapped those skins harder than a boomer after a few rums. The rendition of the Vulture Street classic proved the fingers still have it. And Bernard OBLITERATED the microphone … again.
The chandeliers of the attendee-less Fortitude Music Hall had never lit so many, as John Collins grooved through Already Gone in peak rock star fashion. The Internationalist cut contrasted seamlessly to the indulgence of Thrilloilogy. Evidently, twenty years hasn't hindered the brilliance of Odyssey Number Five's ambience.
Unfortunately, all good things end. If you know, you know. And when you hear the fingers play These Days, you know the tears are coming, for it's the end of the show. Embrace them. It did Jimmy wonders!
That's Me Done
While the hangover hurts, I've got 39 minutes of pure, unabashed, dad rock to pull me through. Fuck yeah to that.
*If you have any complaints that exceed One Night Lonely's short runtime, please redirect yourself to the car park where you'll be dealt with accordingly.