Pre-Ekka Wrekka Will Get You Into The Festival Fun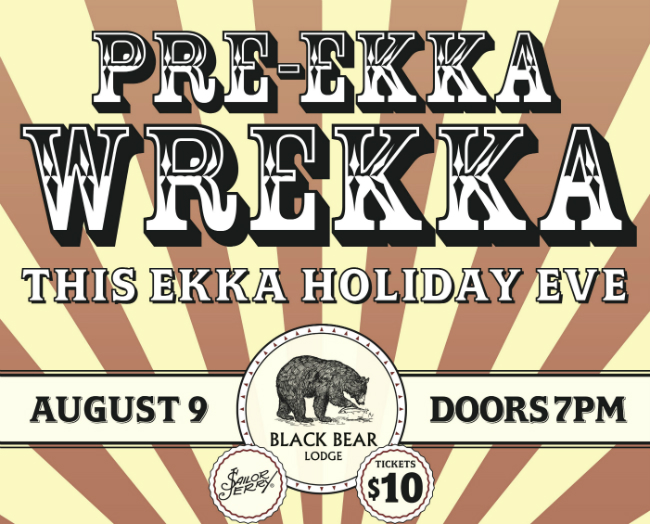 Have you made plans for your EKKA holiday yet? You'll probably want to leave it free to nurse a hangover, cause the Pre-Ekka Wrekka will be going off the night before!
On Tuesday 9th August, Fortitude Valley's Black Bear Lodge will be hosting four local artists for a night of awesome music. The night is presented by Sailor Jerry's, so you can be sure there will be no shortage of liquids.
The Pre-Ekka Wrekka will feature psychedelic gang Shady Bliss, fuzzy rockers The Dollar Bill Murrays, indie punks Bixby Canyon and funky 7-piece group Nice Biscuit. The vibes are gonna be set all the way to chill, so you won't wanna miss this! Check out headliners Shady Bliss and get tickets below.
Sailor Jerry's Presents: The Pre-Ekka Wrekka 
TUE AUG 9
Black Bear Lodge, Fortitude Valley
Get Tickets HERE