PREMIERE: Autosuggest Drops Noir Mind Trip For "New Tides" Music Video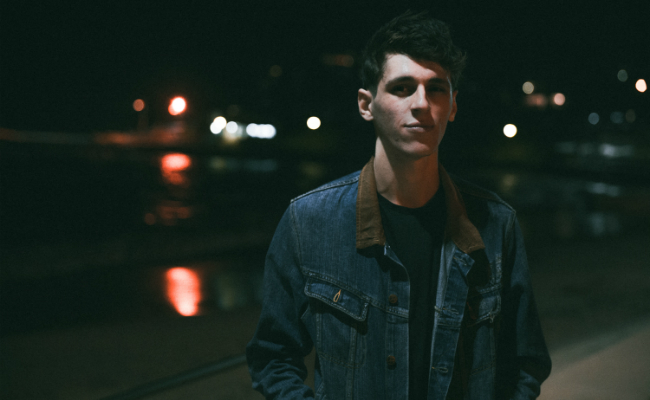 Needing something to watch that's sinister, seductive, and a little bit "what the f*ck"? Then plug in your earphones, sit back, and become completely absorbed in Autosuggest's music video for New Tides.
The project of Sydney producer Alec Malia, Autosuggest crafts "bittersweet electronica" with sprinkles of post-rock and punk. New Tides is a super brooding track, lead by deep pulsating bass and a simplistic metallic guitar melody.
Sparse ambient vocal samples add a human quality to the track that otherwise would sound at home on a cult sci-fi movie soundtrack or blasted over the speakers in a dark Berlin nightclub.
It's something you can dance to, but only if you're wearing all black or it's past 3 am…
The music video is a noir mix of eclectic urban environments, late night escapades, and psychedelic kaleidoscopes. The sequencing of the short cuts of film perfectly sum up the sonic vibes of the track.
There's no news of when the Sydney producer will be playing a city near you but from previous reports his show is somewhat of a spectacle, so make sure you follow him on Facebook!