Premiere: BIILMANN Give Us Their Debut EP 'Sink Like A Stone'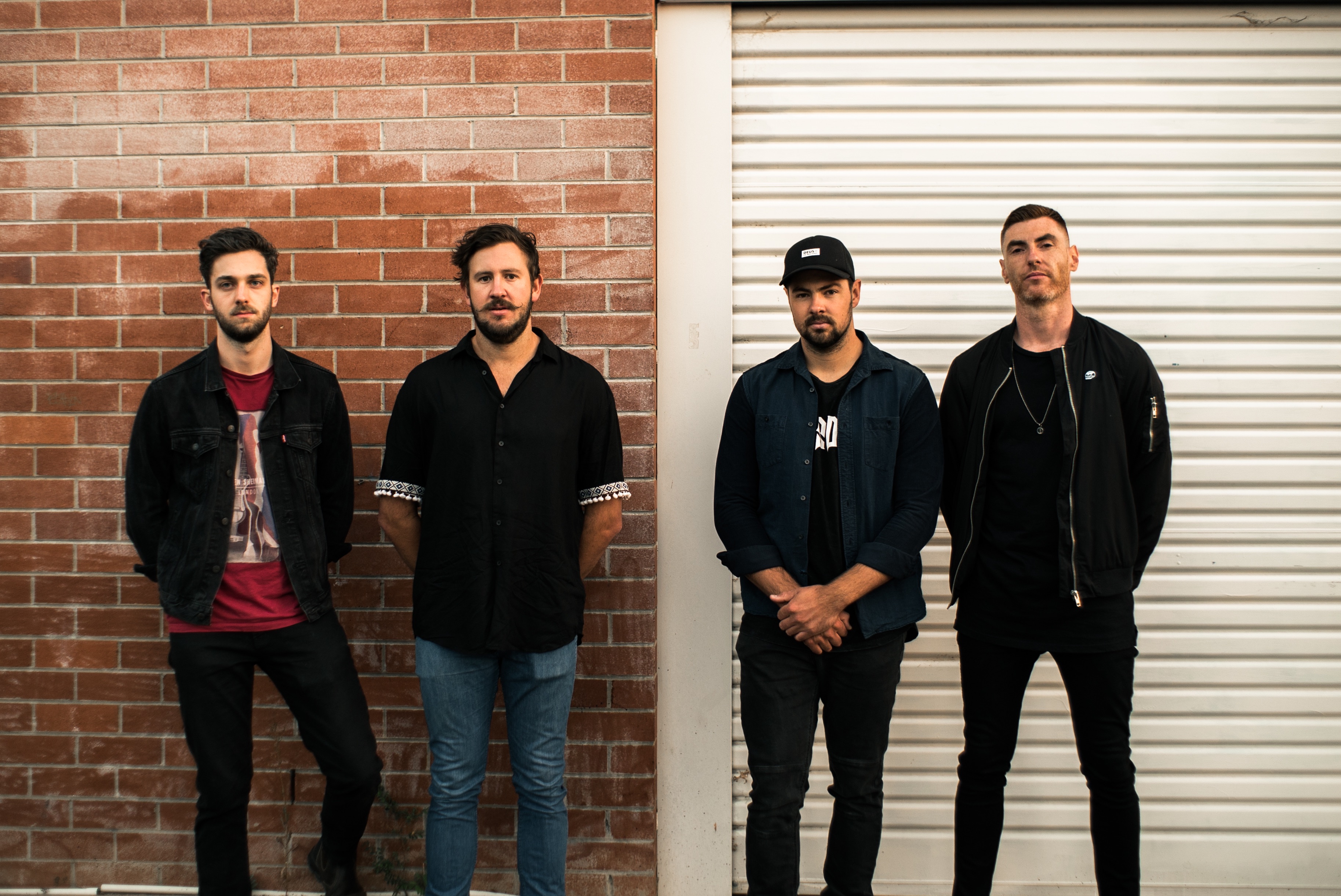 Canberra rockers BIILMANN are set to unleash their debut EP Sink Like A Stone tomorrow and we've been given the first listen today.
The EP features the already released single Bad Man//Good Intentions, which received some huge attention on radio across Australia, including a premiere on Triple M. The EP opens up with title track Sink Like A Stone which features ARIA nominated artist hip hop maestro Citizen Kay.
Following on into the EP second track Red Wine opens up with some big drums and heads into that familiar blues style guitar riffs which we've come to know from BIILMANN. Tracks Sheep and Good Book take us on a journey of riff happy and heavy drumming madness to close us into the closer Bad Man//Good Intention.
Overall it's delivery that is for the traditional hard rock lovers. Pure big sound vibes that is reminiscent of an early 90's alt rock revolution.
The boys walk us through the EP below.
Sink Like A Stone Feat Citizen Kay:
This song is by far my favourite on the record and comes with the most weight. During the writing process it unveiled a new gear in my voice that I didn't know I possessed, while playing the chorus riff I was mucking around with some vocal ideas and to hear over the top of my marshall JCM800 I had to sing as loud as I possibly could and discovered a much harder vocal sound that many of my influences have which was a beautiful accident. Lyrically the track is about that person who never owns up to their problems, is never wrong, blames everyone else but themselves but really is the cause of their own fate. We had written verse 1, the chrous, build and breakdown and had the idea to throw the song over to my good friend Citizen Kay who loved the track and came and jammed to write a section. His injection is a huge moment and vibe lift to an already buzzing track. Musically I am so proud of the riffs and each of the boys in the band play their own parts perfectly to make a huge 90s rock sound.
Red Wine:
I usually write songs about themes, situations I am encountering but with this one I tried a new outlook of trying to paint a situation in the listeners mind and make up a story. This situation was boy meets pretty girl in the bar etc etc. I think the verse riff with its bluesy and sassy vibe inspired the lyrical content. Jimi Hendrix is a big influence on the band which really shines in this track but with a more modernised rhythm section sound and style which is a really cool mix. Imogen Sprong on BV's also added another dimension.
Sheep:
One of my pet hates in the music industry are the "sheep" who see other artists doing things and basically copy ideas and seemingly not have any creativity of their own and are happy to lap up the praise of others hard artistic work. I wrote the lyrics with that theme in mind and the big bad riffs, soaring chorus and guitar solo accompany the attitude that goes with it. This one is a hoot to play live and always gets the blood pumping.
Good Book:
I set out to write a song that built steeply from start to finish as a bit of a breathing space on the album. I was so pleased about what we came up with on this one. I feel it's got a bit of a kings of leon vibe about it which is a very handy sound to have on the record. I wrote the lyrics when I was dealing with some really annoying and helpless situations and felt like no matter what I did, nothing would change. It talks about the good and bad times in life and shifts in tone throughout the song. I love the driving bass line and how it explodes towards the end of the song and then slowly descends. Its the most emotionally charged song on the record.
Bad Man // Good Intentions:
This is the most busy song of the Ep with riffs, We couldn't possibly have packed anymore of them in there. It's a high energy rocker that was our introduction track as single #1. Lyrically it's themed about using both good and evil in life moving forward and how they are both very useful. We have received comparisons to Audioslave, The Black Keys and Pearl Jam for this song and I can hear the influence of all those bands in there which is a fantastic thing for a rock band.