Premiere: Chavez Cartel Drop Their New Single, 'No One's Watching Over'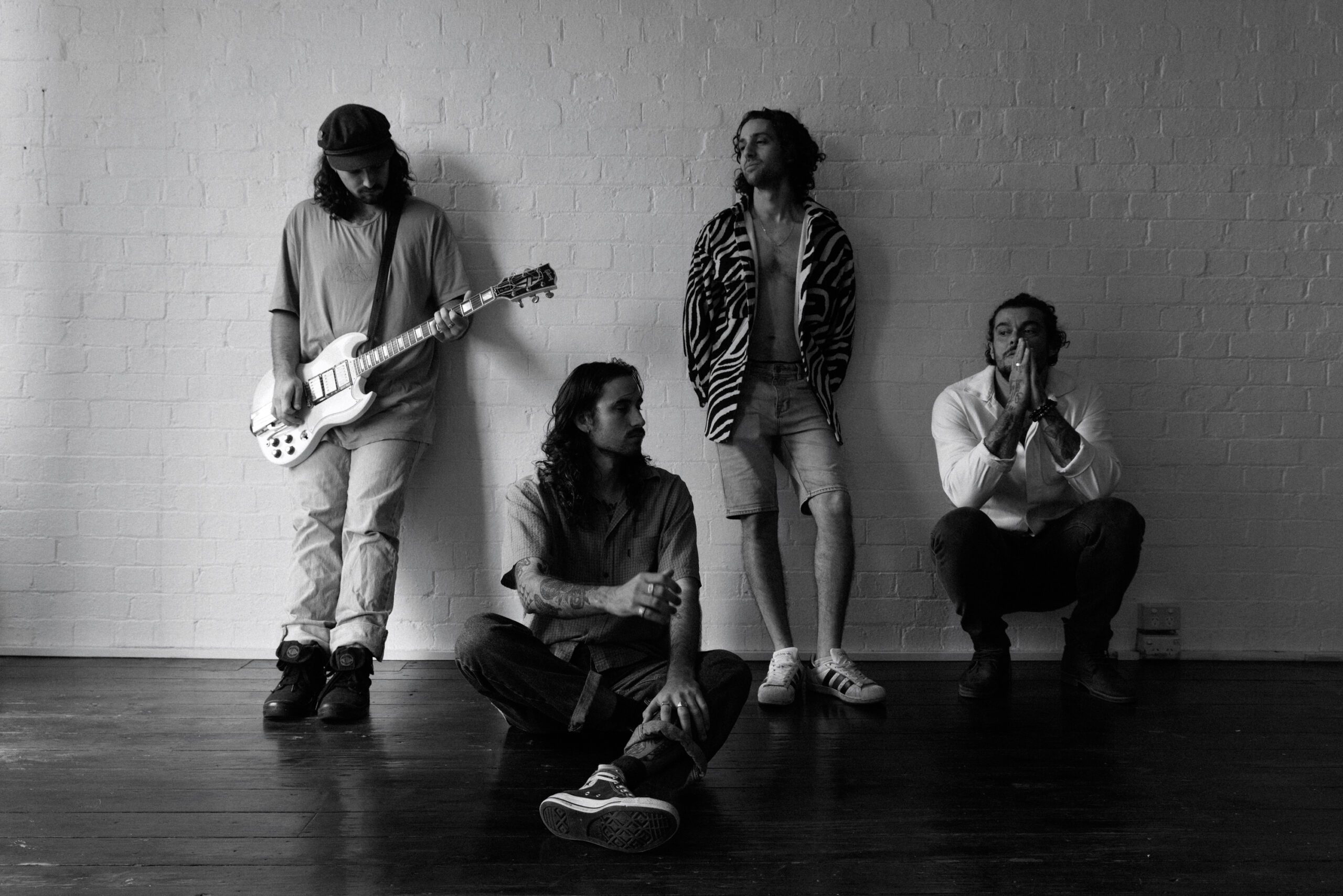 Enveloped in ethereal rhythms and expansive sonic landscapes, Chavez Cartel's latest single, 'No One's Watching Over,' emerges Thursday with a serene and reflective aura. This release marks a subtle departure from the band's earlier 2023 EP, 'Man's Best Friend,' yet retains the unmistakable essence that defines Chavez Cartel's distinctive sound—a testament to their evolving musical journey and today we have the joy of bringing you the very first exclusive spin of the new jam.
Within its dreamy guitar melodies, pulsating rhythms, and velvety vocals, 'No One's Watching Over' delves deep into a realm of brooding aesthetics and powerful, impactful interludes.
'No One's Watching Over' seamlessly blends the fundamental elements of Chavez Cartel's musical identity while paving the way for their upcoming EP to drop in 2024. This track unfolds effortlessly, exuding an authentic and irresistible charm that will captivate listeners. It's safe to say that 'No One's Watching Over' will become a staple on the band's performance roster, as they've secured an invitation to grace the stage at The New Colossus Festival in New York in 2024.
"Looking back, before that UK tour, we were half the band we are now, and we owe it all to the vital experiences that tour gave us. There's something really boosting about getting on planes and being received well at the other side of the world for doing your thing. The top up of self-belief and surety we got from that tour was an acceleration that we've never felt before; or at least not at the pace we felt it. It just goes to show that there are some things you just have to do to move forward, and that first international tour was one of those for us. Playing at a showcase event too was great for us because it wasn't just new fans that we picked up, industry personnel also bought into us which again gave us more confidence in what we are doing. It's like if the moguls see potential then it adds to the argument that there's a career to be had here. We picked up some New York connections which shows as the next showcase event we were invited to play at happened to be in New York. Funny how things work out, isn't". – Chavez Cartel. 
With 'No One's Watching Over,' Chavez Cartel invites listeners on a mesmerising musical journey that promises to leave an indelible mark on their sonic landscape. It's available on Thursday, but you can listen here exclusively today.